out of step, out of luck...
Without even realising it, over the years here in the kingdom , we have fallen into the 'fashion time trap'.
A trap where we are always looking ahead
I've been so busy looking forward, that I have missed something important that was happening right now, right under my nose.
Being out of step, means I find myself out of luck and more than a little pissed off at myself.
 This season Clarks is collaborating with iconic print designers Eley Kishimoto in a relationship that marries the creative flair of the British/Japanese print duo with the craftsmanship of Clarks.
How could I have missed this...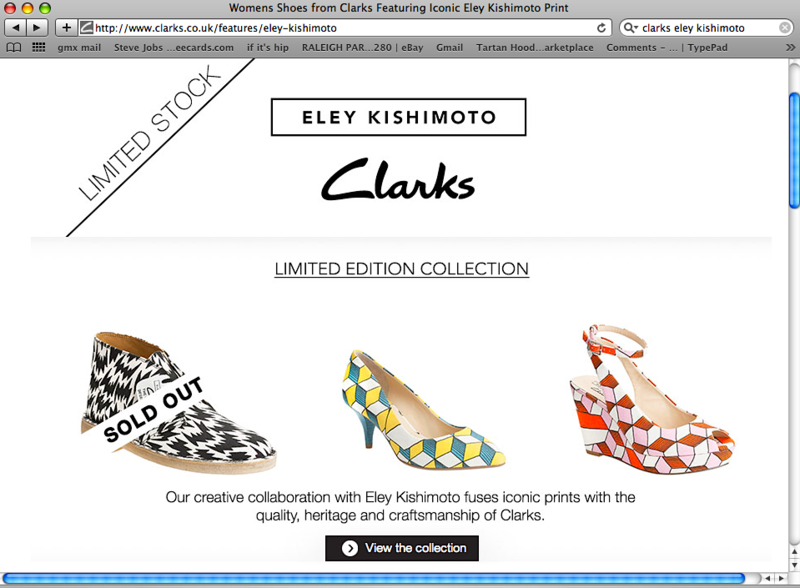 I love Eley Kishimoto.
I have done for the longest time, buying my first pieces many moons ago at my beloved  Dr Jives.
This collection from Clarks is wonderful.From Desert boots to printed court shoes and wedges they mix the classic heritage of Clarks with the iconic expressive print designs that we all adore from Eley Kishimoto.
Pointy, wedgey or desert booty you can't go wrong...
Clarks Eley Geometric Print Desert Boots , Black/White £89.99
Clarks Scent Eley Wedge Sandals £79.oo
Clarks Ancient Eley Geometric Print Court Shoes  £69.99
[youtube http://www.youtube.com/watch?v=hH1ckFwyTVU] 
But the ones that I want.
That I really really want are sold out already.
It looks like the black and white flashes will never favour my feet
Arghhhhhhhhhh
I have kicked myself in the arse so hard, I may not sit down for a week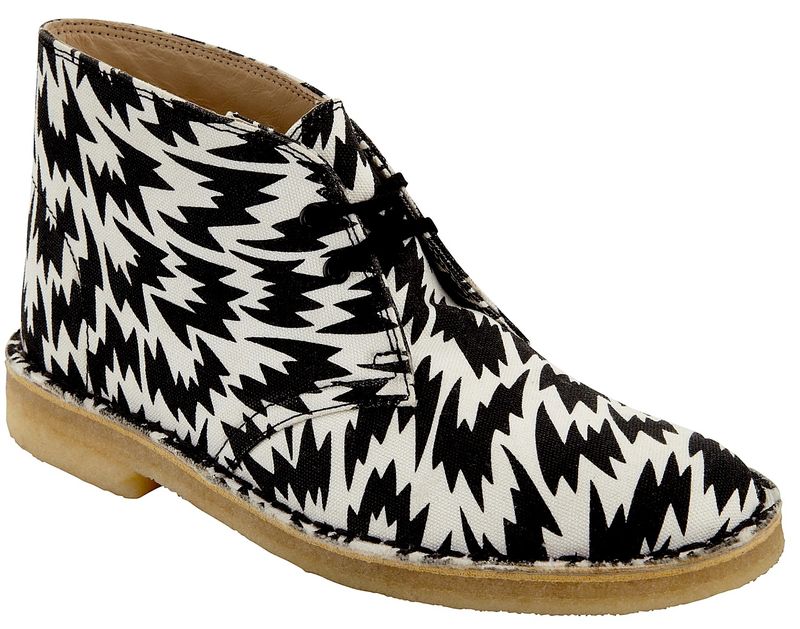 Queen Marie
x