implausible, impractical and impossible to resist...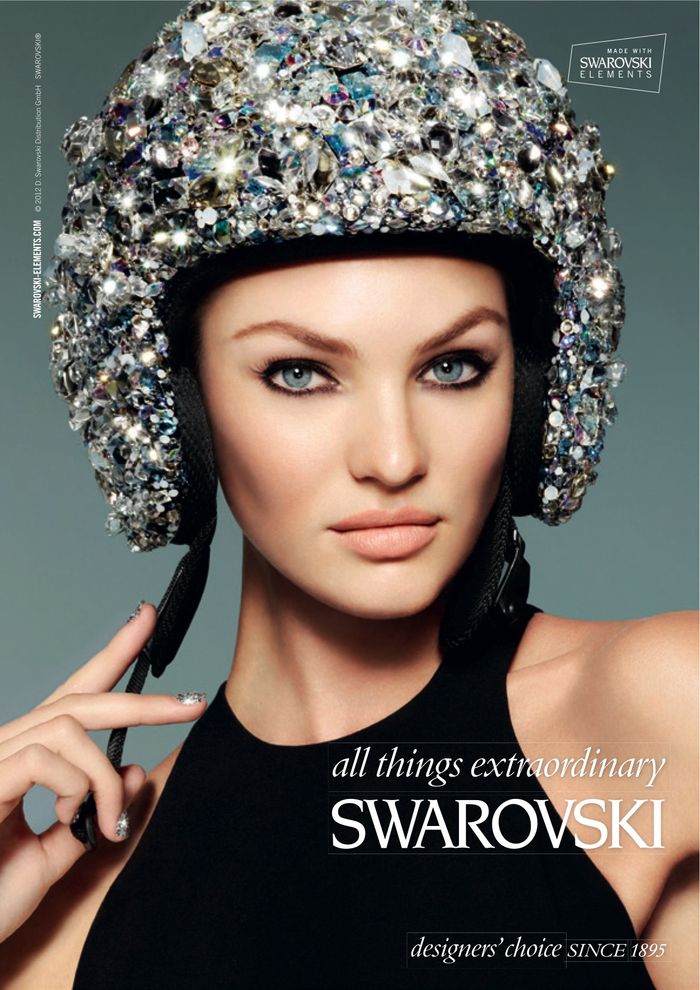 Swarovski has launched a new advertising campaign for Spring 2013 captured by top British photographer Nick Knight featuring model Candice Swanepoel.  The ad campaign features her as an ultra-sleek action woman accessorized with crystal-encrusted sports accessories specially made for the photo shoot. 
Stunning though it is, that skid lid wouldn't last five minutes in Scottish weather!
 I adore Nick Knight.
 Known for his iconic fashion images that he has been producing since 1980s, no one else captures movement and freedom quite like him. He is also well known as the founder and director of SHOWstudio.com in 2000 working with leading designers such as John Galliano, Yohji Yamamoto, and Alexander McQueen. He pushes boundaries creatively and technically at every opportunity that he gets, continuously challengening himself and his ideas of beauty, in human and even plant form!
It goes without saying how much I adore his Flora series...
The images he has created for Swarovski are enchanting...
The whole SWAROVSKI CRYSTALLIZED™ Spring/Summer 2013 collection is beyond stunning. Just take a look at these pieces by Melissa Kandiyoti, the talent behind Jayde. 
These indigo and sapphire blue pieces speak to me of deep blue seas and escaping the drizzle and gloom.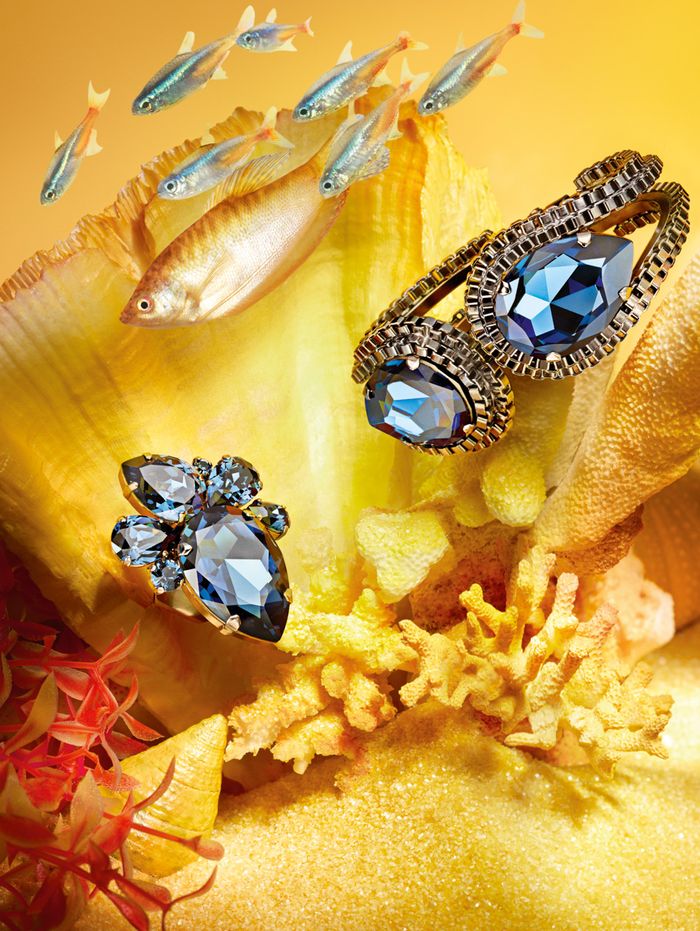 A Queen can only dream.
So can you, just head over to Swarovski Elements and find your own escape...
Queen Marie
x