trashion not fashion...
Trashion, turn to the left
Trashion, turn to the right,
Oooh trashion...
The iconic Vipp bin was designed by Holger Neilsen in 1939
 "Good design never goes out of fashion", Holger used to say. Time has proven him right; the Vipp bin has only been marginally improved since it saw the light of day back in 1939. Today the bin is internationally recognised as a design classic, and in November 2009 it was accepted into the architecture and design collection of The Museum of Modern Art (MoMA) in New York.
Over the years they have engaged in spirited collaborations with Collette, The Louvere and even Damien Hirst to name but a few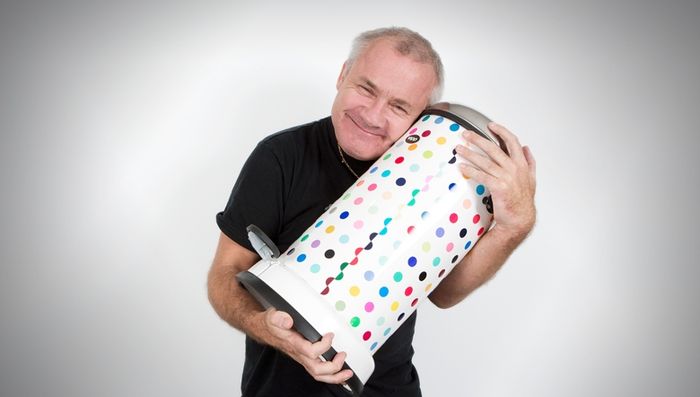 This time around they haven given their precious bins a couture wardrobe!
It's a sad day, when a trash can has a bigger couture wardrobe than you!
 Vipp presents eight art bins dressed in couture made by German fashion label Lever Couture.
Based in Berln and known for making couture gowns for celebrities like Lady Gaga, Gwyneth Paltrow and more, Lessja Verlingieri of Lever took this as a creative challenge through a different medium. Over 1400 meters of fabric in 400 working hours result in pieces of art. Taking trash and fashion and creating trashion!
Lessja explained the process involved saying -"Of course it was a creative challenge to design couture for bins instead of people. But in the fun process I actually could not tell the difference, because after all, the Vipp pedal bins have a great shape and they are the stars among pedal bins"
Lever Couture's philosophy is "beauty is the glamour of truth." using sumptuous materials to sculpt each individual masterpiece.
 The Vipp Trashion Bins are available for purchase from the Vipp Flagship Store in Copenhagen.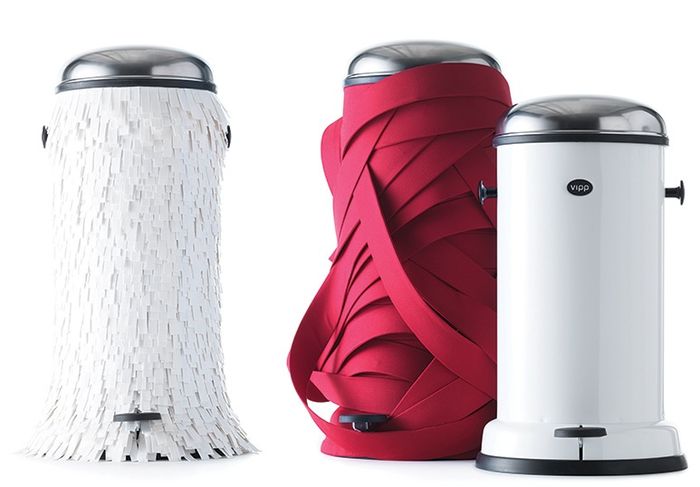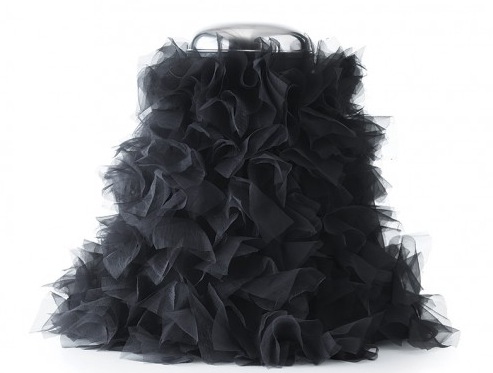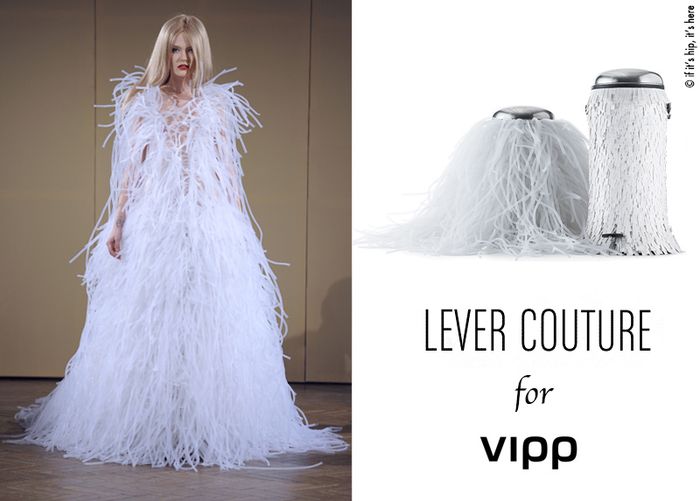 Who knew a pedal bin could be so glamourous???
Queen Marie