A Highland Fling
A couple of weeks ago, Prince B and I attended the opening night of Scottish Ballet's production of Matthew Bourne's Highland Fling.
I'll probably get my ballet shoes taken off me for this, but I've never been all that fond of Matthew Bourne's ballets as I feel they are a little too much like dance theatre for my tastes. However, with Scottish Ballet putting their own distinctive stamp on it, Highland Fling was far from disappointing.
It follows the fortunes of James – a young Scot recently married to his beloved Effie, yet who finds him in the fateful company of a beguiling sylph, who quickly becomes an obsession.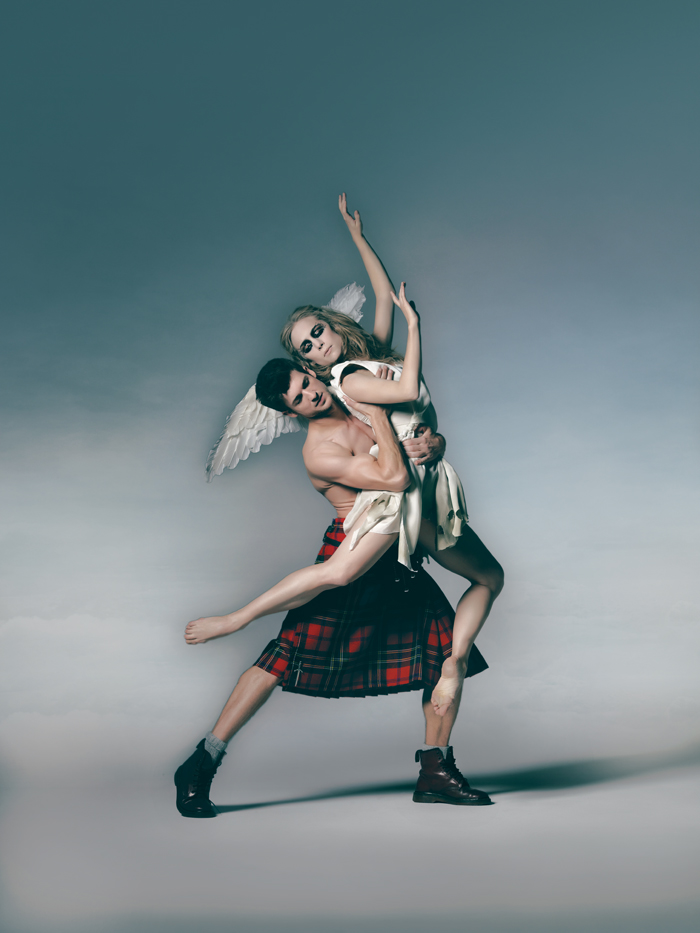 When I sat down within the lush surrounding of the Theatre Royal, I had no idea I was in for such a fun, laugh-out-loud night. As the lights dimmed, Donald Where's Your Troosers blasts through the speaker system and all the audience immediately start clapping and singing along! This pretty much set the tone for the night.
Highland Fling is filled to the brim with wit and humour as we follow the antics of James and his clubbing friends. It's like watching a ballet version of Trainspotting and Rab C. Nesbitt all rolled into one. The Scottish 'in-jokes' are also plentiful with lots of gentle pokes at our Scottish heritage.
The second half is a much darker both visually as in terms of the story, as we see the fate of James finally unfold.
I'm so pleased it was Scottish Ballet who were allowed to produce Highland Fling, as I can't imagine any other company doing it with as much passion, understanding and humour.
Queen Michelle