drink up darling...
There is only one question in the world, to which the answer is always always yes.
The question is of course - "Would you like a cup of tea?"
Back in 2011, I shared some lovely cups pointed out to me by Sarah P, that had little bunnies and foxes hiding at the bottom. This time around, the little creatures hiding at the bottom of these cups are a lot less loveable and a whole heap more scary
These creature cups come in three categories - sea, earth and creepy.
Each cup comes in a color specific to its theme. The Sea Creatures are all stormy blue on the outside, the Earth Creatures are all cobalt blue, and the Creepy Cups are black. 
I can't help but think, that if you gave someone one of these cups without warning, you are taking the risk of having tea spilled all over the floor. I for one would drop this and scream like a big girls blouse...
  Spider Cup    regular $14.9   large $19.99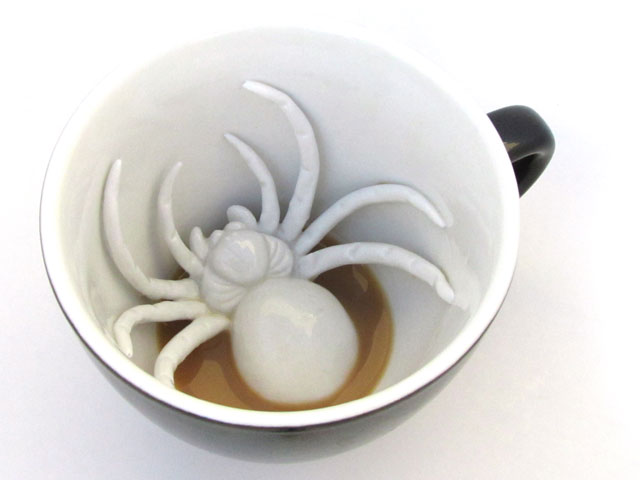 It goes without saying that I would be too nervous to sip from the shark cup in case he tried to bite my nose off...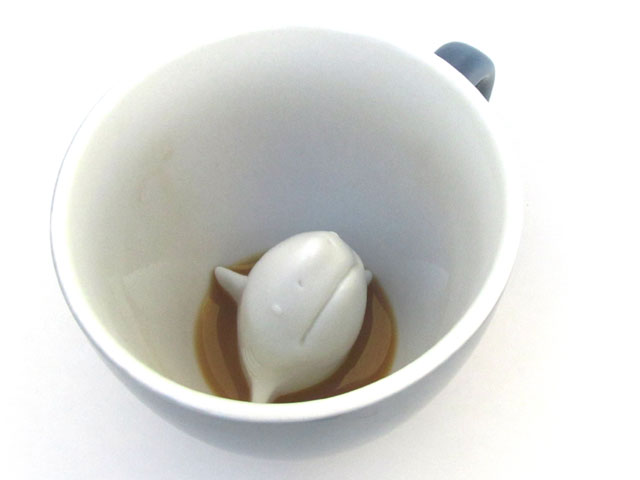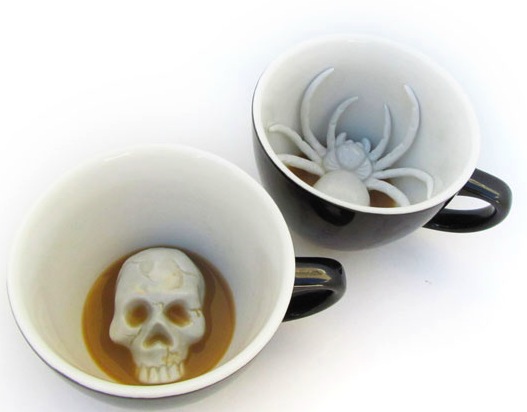 I would be a little less afraid of the Octopus cup, but his beady little eyes and those waving tentacles would still make me a tad nervous...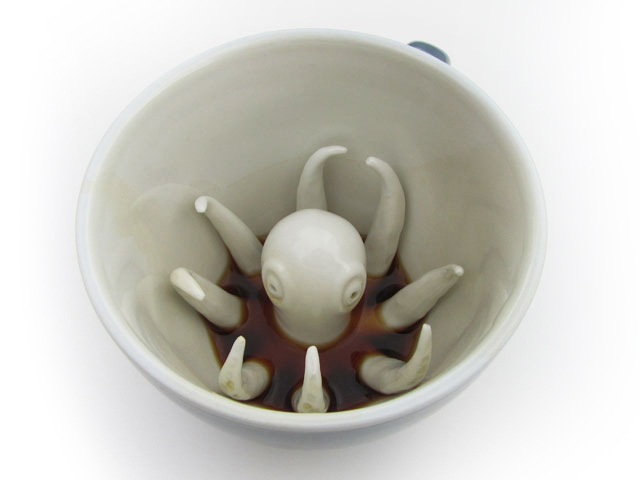 I would be much happier to come face to face with a friendly little elephant...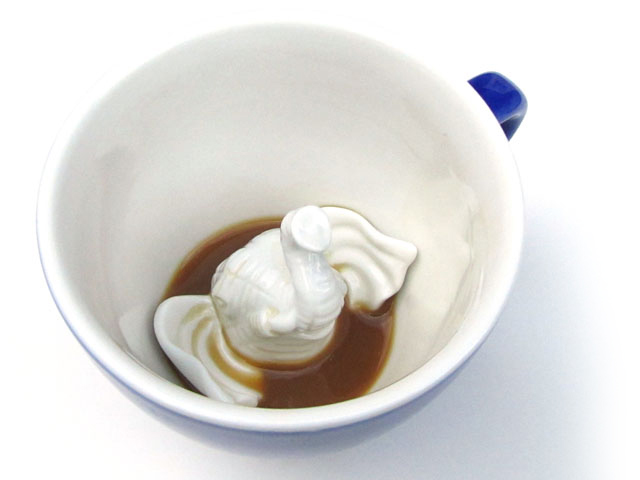 But the creature that I would love the most would be this little lobster. He just looks like he  is swimming in a bath of tea with a great big smile on his little lobster face...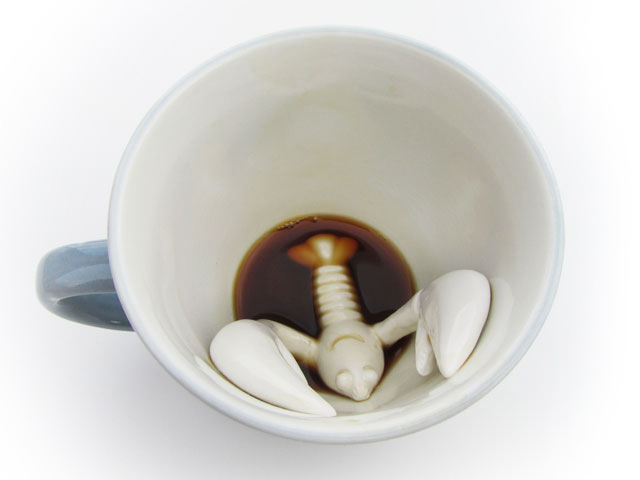 [youtube http://www.youtube.com/watch?v=NPQVrjnC1jo] 
 Ok, I'm off to see who is hiding in the bottom of my teacup...
Queen Marie