Pin it forward...
Last month an email dropped into The Kingdom from the lovely Tina at Pinterest inviting us to be part of the "Pin it Forward campaign" which is launching today to promote the offical UK launch of Pinterest.
We have been happily popping pins in things for months now. For many of us Pinterest is a bit like a big tube of Pringles - once you start, you can't stop.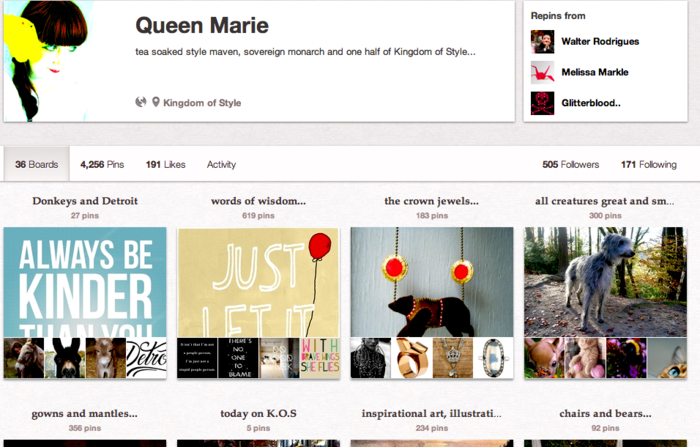 For anyone who doesn't know about Pinterest yet, it is basically like a digital scrapbook, a tool for collecting and organizing the things you love. You can "pin" things from around the web onto boards you create, on any topic you'd like. 
The boards can be about anything at all. I have boards for Donkeys, Detroit and Chairs while Queen Michelle has boards for Tattoo Inspiration,Ballet and Design to name but a few.
They asked me to pick my favourite board...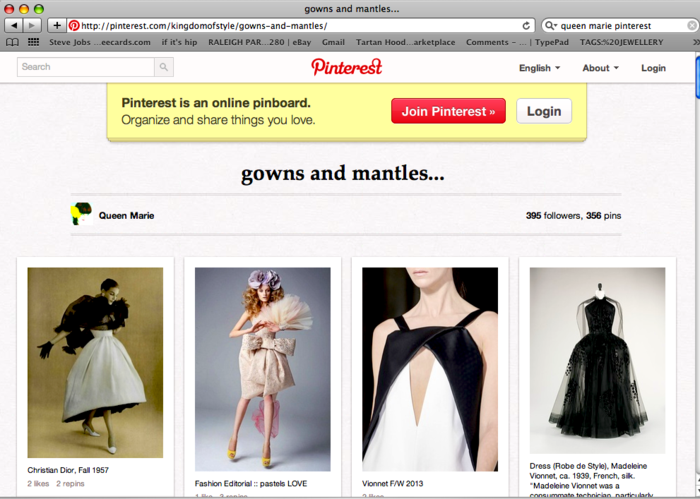 My Gowns and Mantles board is where I pin all the glorious things I wish I could wear in another life! Things like this breathtaking Pink Balenciaga Haute Couture gown from A/W 1967, this Alice + Olivia fw2013 Opera Skirt or this space age Iris Van Herpen dress...
 pinterest is totally perfect for creating a visual reminder of the wonderful, creative and crazy things, I find all over the web. It also helps me find them again easily. I don't know about you but I have lost track of how many times I have put some lovely image somewhere safe on my computer and then never found  it again. Doh.
If you would like to follow along with us, you can find our boards here and here.
In the "pinning it forward" spirit of  the campaign, it's now my pleasure to pass you over now to the lovely Jennie May from  Sailor Jennie and her charming- Pinterest boards...
 Jennie pinned this Ornate Chalkboard and now I won't rest until I have one just like it hanging in The Palace...
Happy Pinning Everyone...
Queen Marie