Londongram
As many of you will know, I spent a marvelous bank holiday weekend in London as part of my 40th birthday celebrations. I decided to have a fortnight of birthday shenanigans, beginning with this trip and culminating in my actual birthday on the 17th May.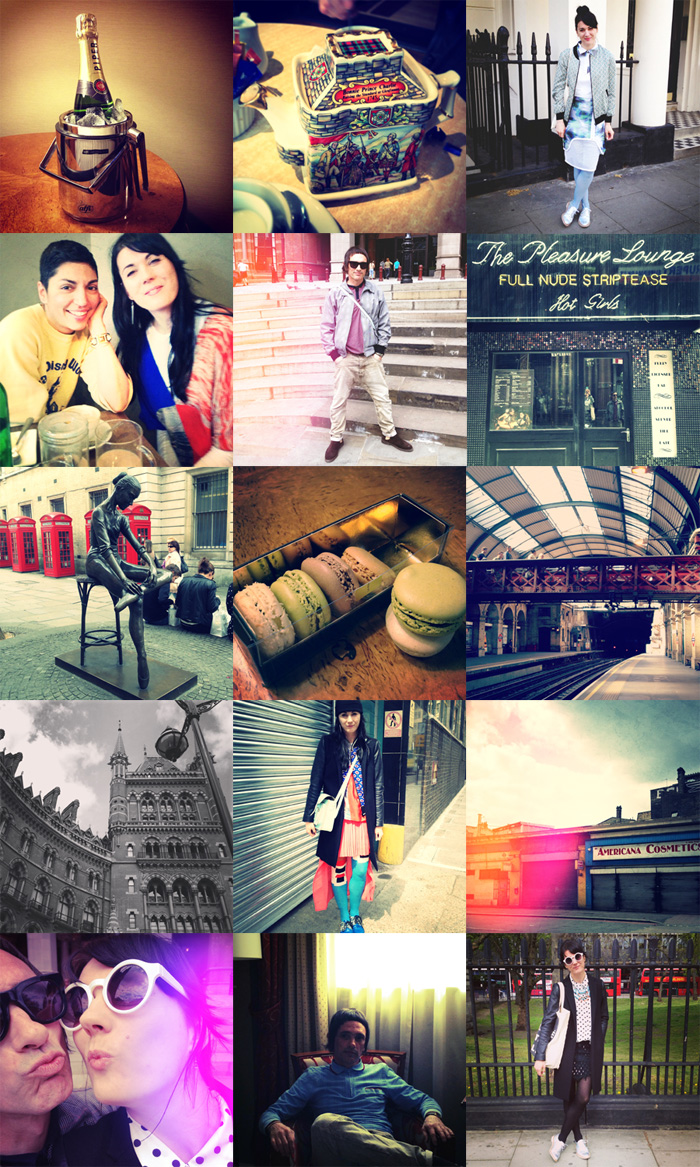 This was easily the best time I've had in London so far, with Prince B and I covering lots of London ground. The weather was perfect and I mananged to get everything on my shopping list. We didn't get to visit some of the people we'd hope to, such as the folks at Underground England and Bitching & Junkfood, but we got to have tea and cake with Navaz aka Disney Roller Girl and quick cocktails with Eva from Bengt Fashion.
The amazing thing about going to London is getting to physically touch and experience the clothes, shops and labels I write about on this blog. I was really excited to get to see & Other Stories, which is a beautiful shopping experience. I bought some Abigail Lorick lingerie from there and some bits and pieces from Monki, COS and had a ballet shoe fitting at the mothership, ie Bloch. I'll be sharing my scoops in outfit posts very soon.
My feet are going to take a while to recover from the miles and miles we walked each day, but it's completely worth it. But I will say thank heavens for my Miista Zoe Oxfords - they made it possible for me to wak that far without blisters and pain!
I'm back home now, but already miss London. I won't leave it as long next time to get back to this amazing city.
Queen Michelle