may day or maybe not...
Happy May Day to you all.
Although going by the weather up here in The Kingdom, it could still be November!
Happily for them though, Queen Michelle and Prince B are still in London enjoying the sunshine and getting her birthday celebrations off to a fine start. Although her official 40th birthday is not until the 17th, she has wisely decided to declare the next fortnight one long Royal Celebration. Huzzah.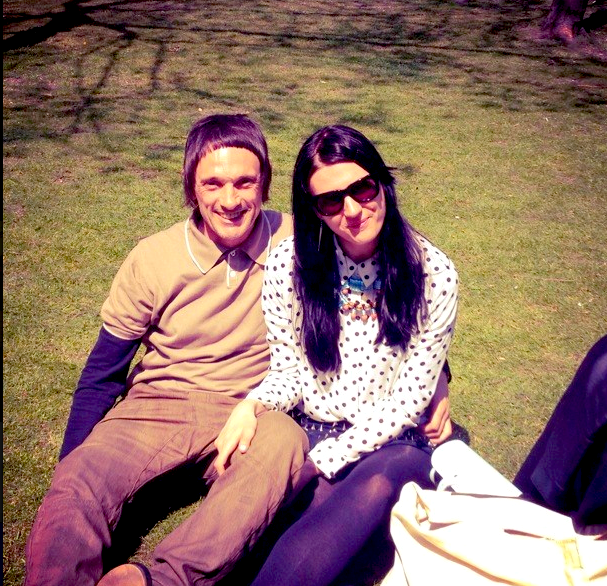 Spring has sprung too over at Liberty who collaboration with Levi's is the most glorious spring like collaboration imaginable...
 The classic American label has produced a selection of denim separates that feature two new Liberty prints - created exclusively for the partnership. The Levi's® X Liberty collection features 13 pieces including the iconic 501® jean short, Trucker jacket, boyfriend skinny jeans, a bustier and a small collection of covetable accessories. 
The denim silhouettes featured in the collection were sourced from the Levi's archive, representing some of the brand's most popular pieces. Similarly, the garden flower prints were based on a Liberty pattern from the Seventies - redrawn with watercolour pencils and put into a repeat design - and the bandana print was based on a Pointillist painting from the Liberty archive that dates back to 1940.
The partnership marks the first time that Levi's women's department has collaborated with another label.
If you are young or even just young at heart, this collection will put a spring in your step...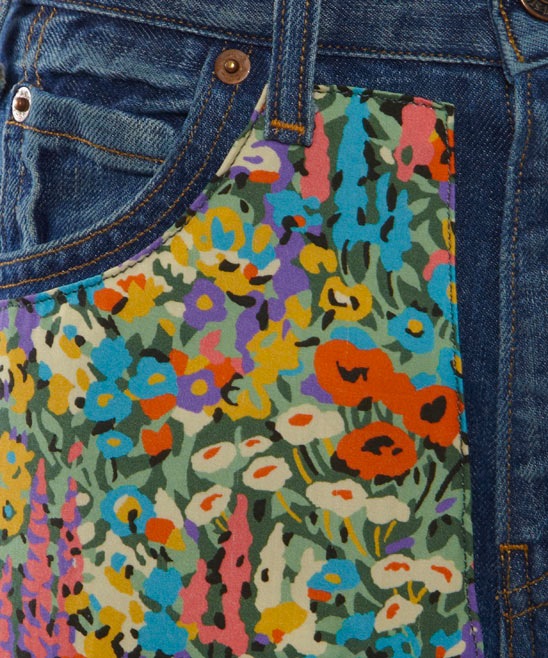 Images from Vouge.com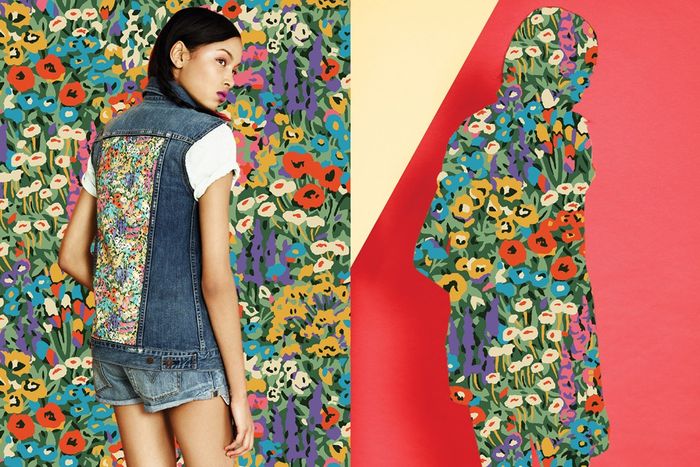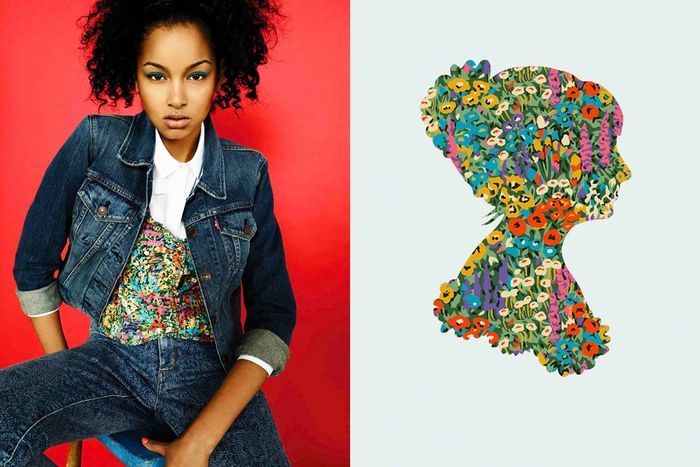 For me,the most playful and perfect piece in the collection are these Floral Carlin print patch 646® jean shorts.
 High-rise Levi's 646® shorts in a blue wash. These Levi's shorts feature a Liberty Carlin floral print patch on the front right leg; cut-off frayed hems; front button and concealed zip fastening; two front pockets; coin pocket; belt loops; two rear patch pockets with signature stitching; red logo tab and orange logo patch at the back of the waistband. 
 Carlin is a design of painterly garden flowers inspired by a Liberty archive print from the 1970s. The print was redrawn with watercolour pencils and put into a repeat design to create a colourful painted, flowing floral. It is named after the Levi's® designer Jenny Carlin who worked on the collection.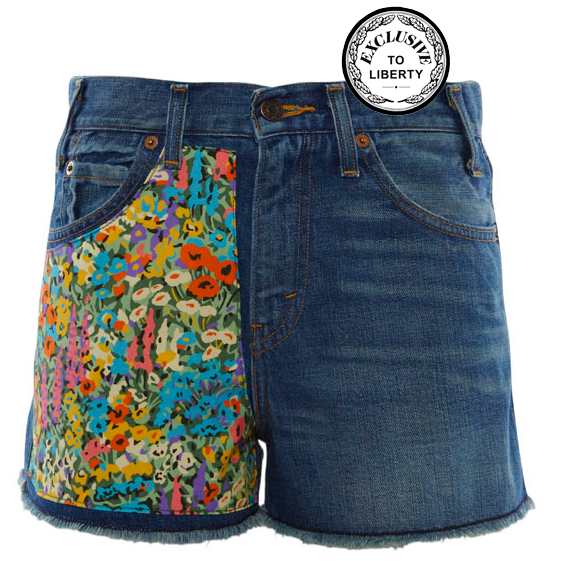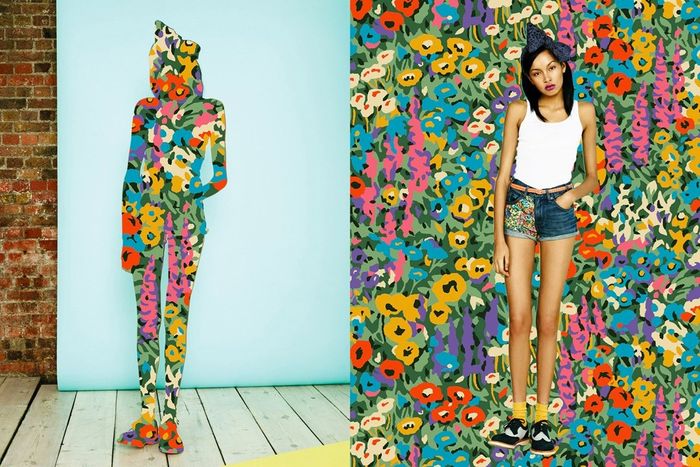 Even I feel a bit more spring like looking at these ( despite  the fact that I am typing this sitting beside my oil filled radiator with a hat and a cardigan on...)
Queen Marie