just plain perfect...
If you were looking for an emblem that truly reflected what it meant to Scottish, I would need to say -" sod the thistles and kilts, pass me a Tunnocks Caramel Wafer.."
Tunnocks are a family run company who have been making Scotland's favourite biscuits since 1890!
After the success of her first homeware collection, Scottish Designer, Nikki McWilliams has collaborated with iconic biscuit manufacturers, Thomas Tunnock Ltd, as part of her 2013 range.
Nikki's original collection of bright and witty home fashions is influenced by her own affinity with the very British ritual of tea-breaks and already features designs inspired by two of Tunnock's most popular tea-time treats- the Milk Chocolate Teacake & Uddingston's famous Caramel Wafer.
Since introducing the Tunnock's Teacake Cushion in 2010, and the Caramel Wafer Cushion soon after in early 2011 (alongside huggable versions of biscuit-tin staples such as Custard Creams and Bourbons) McWilliams and her team felt it was time to add some new members to their biscuit family.
Cue- the Tunnock's Dark Chocolate Caramel Wafer- in huggable cushion form!
"We love Tunnock's Dark Chocolate biscuits in our studio- not only are they delicious, but there's something rather regal about their beautiful Dark Blue & Gold wrappers! We always thought that they'd make brilliant cushions- so we're very pleased with how our new products have turned out- and that the good folks at Tunnock's approve also " –Nikki McWilliams
The Dark Chocolate Caramel Wafer cushionsn launches today from here...
We met Nikki in person  last week at the charming Finnieston pop up where she was showing her latest work along with lots of lovely other talented makers.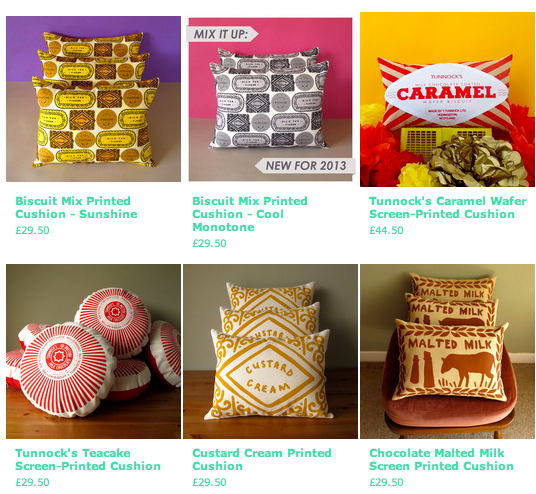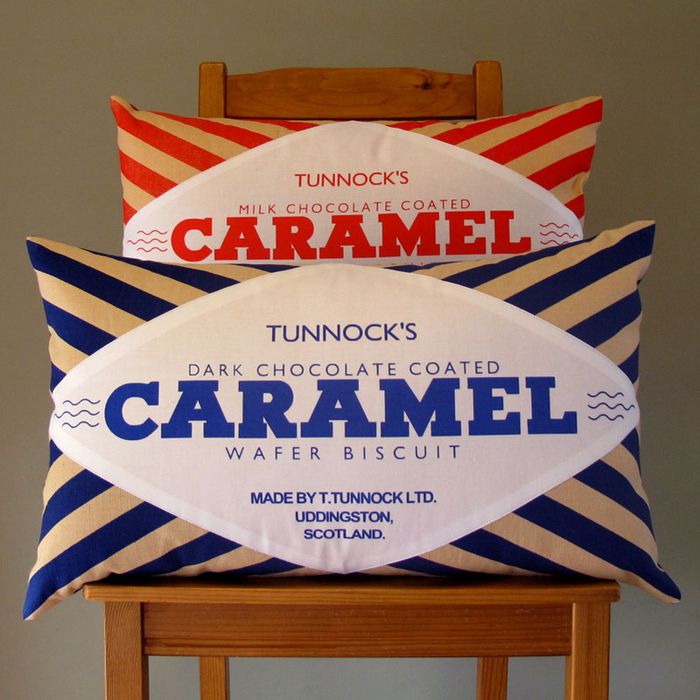 In a another moment of classic KOS synchronicity , Nikki was also wearing the most glorious Frida Kahlo necklace, which of course is from Tatty Devine.
I have asked Queen Michelle to look out for one for me when she heads over to the Brick Lane Sample sale on Sunday...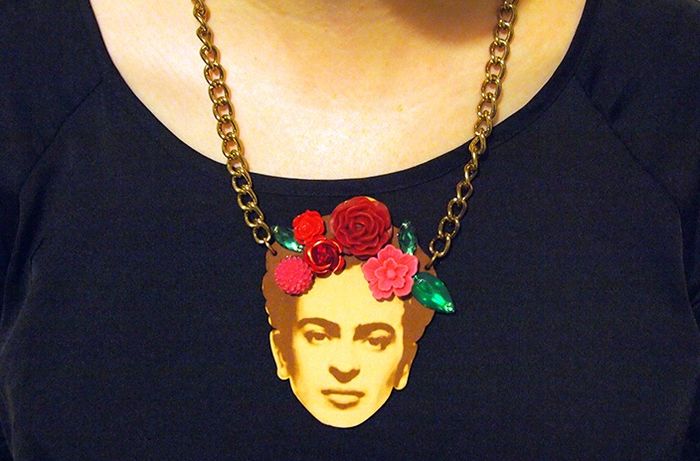 And before we say goodbye from this post and for the weekend, say hello to Cocoa, the Dark Chocolate Teacake Kitten. She likes pouncing, drinking chocolate milk and taking naps...and she'd love to keep you company!
This print is part digital collage, old-school watercolour, and pencil drawing and you can find her here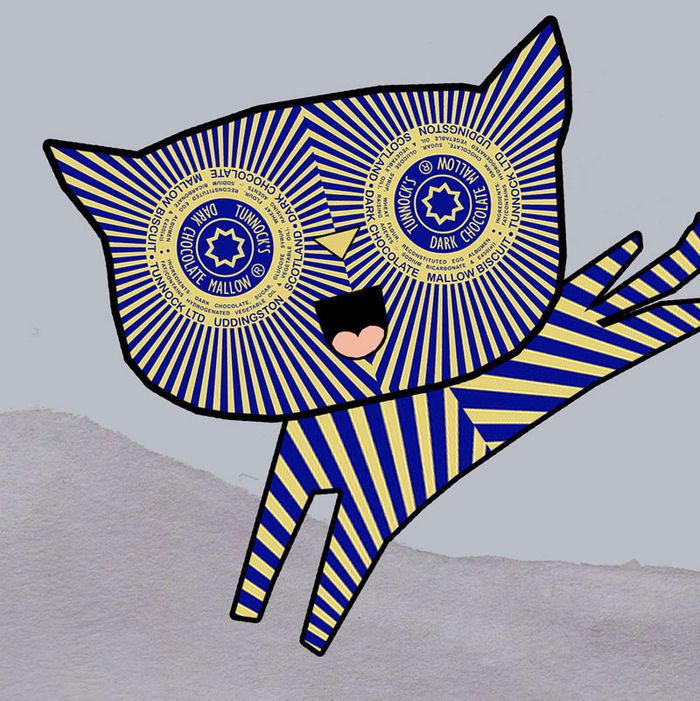 Meow
Queen Marie
x