easy for you to say...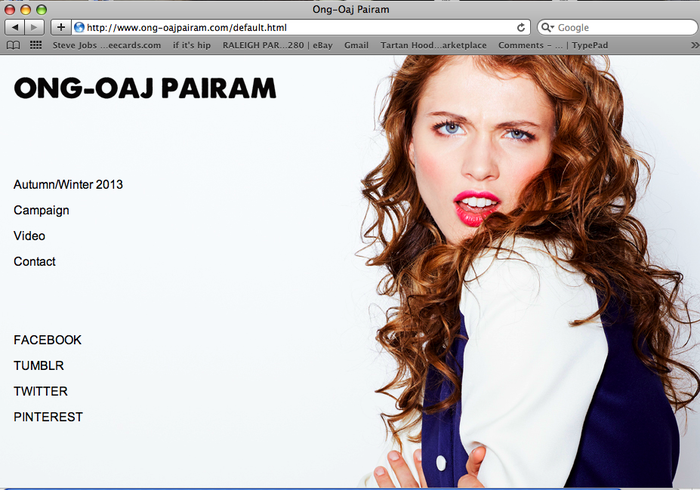 Last week an email dropped into The Kingdom from Stephen and Ong-Oaj from the Brighton based label ong- oaj pairam
 I may not be sure how to pronounce it, but I am mighty sure that I like it.
Ong-Oaj Pairam is a British / Thai designer based in Brighton. He studied Fashion and Business studies at Brighton University and has worked for Proenza Schouler in New York and Roland Mouret in London prior to setting up his own label in November 2012.
He explained the debut collection for AW13  saying:
" I've really put my heart on my sleeve with this collection, showcasing my print and embroidery designs, soft tailoring and mixing strong heavy fabrics such as wool and leather with lighter than air silk chiffon. Inspiration came from 80's and 90's chick flicks, 1950's couture and finishings and people watching in New York. Quite a bizarre mix of inspiration but hopefully you'll consider the collection cohesive."
 These wonderful shots are the result of a photoshoot  with fashion photographer Sam Hiscox, who, when he is not working with them is busy shooting for Hermes. You can see more of his work here
Take a good look and delight in the details of the prints.
Pencil shavings form blossom roses and ruby lips pop playfully out from the repeat pattern prints. My personal favourite is the hand embroidered destroyed tweed effect detail on the leather suit and the top of some of the gowns.
I do love a proper gown as opposed to just a dress and these are delightful...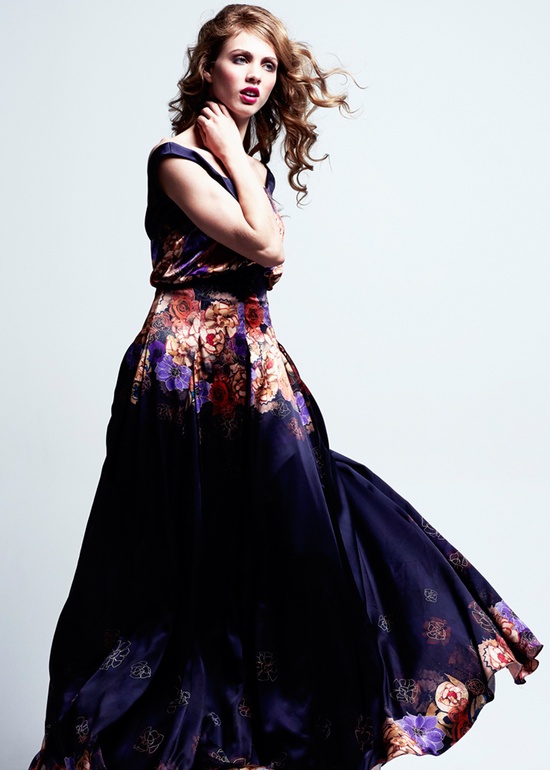 The most playful and adorable piece of all is the bomber jacket dress (that's right a dress)above with chiffon silk panels that have been embroidered in place of ribbing. I'm guessing this dress will hit a home run for the label and  will appear in many an editorial once word gets out about it...
Queen Marie
x