Snake Bites
Aussie designer Alexi Freeman has popped up on here a fair few times over the years. Whenever I see his collections I immediately think they would, for me, be perfect elevated basics which would form the foundation of a great outfit. For those less, ahem, loud than myself, the garments could easily be the key piece of a look - no layering required.
I haven't actually had any experience of the label in real life so I can't vouch for quality of fabrics and such like however. 
His latest "trans-seasonal" collection, Python, is gloriously peppered with neon yellow, green and pink. Obviously I was going to fall in love with it. And a yellow neon leather skirt? Oh my!
The print is based on what looks like a shed python skin but, thankfully, only very abstractly. Snake print of any sort is never easy to render with elegance.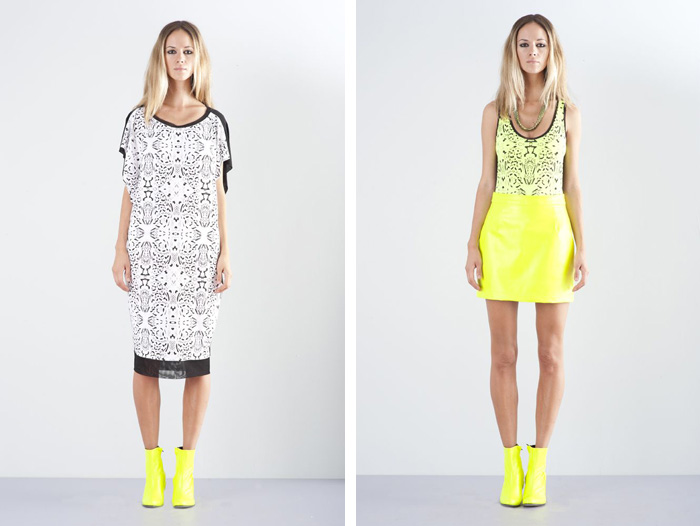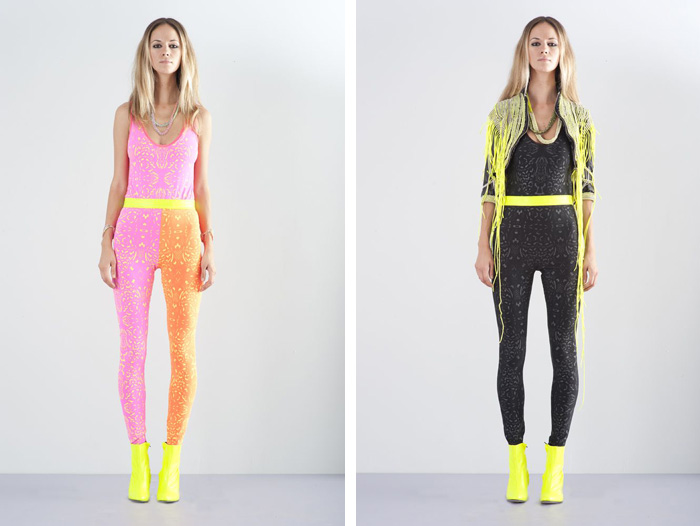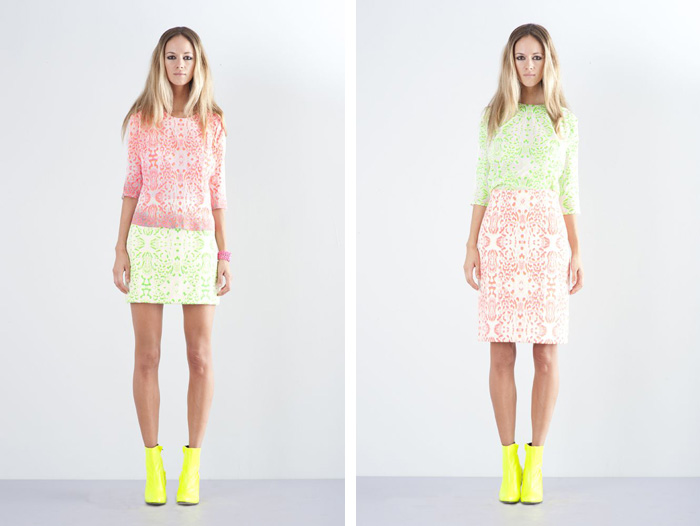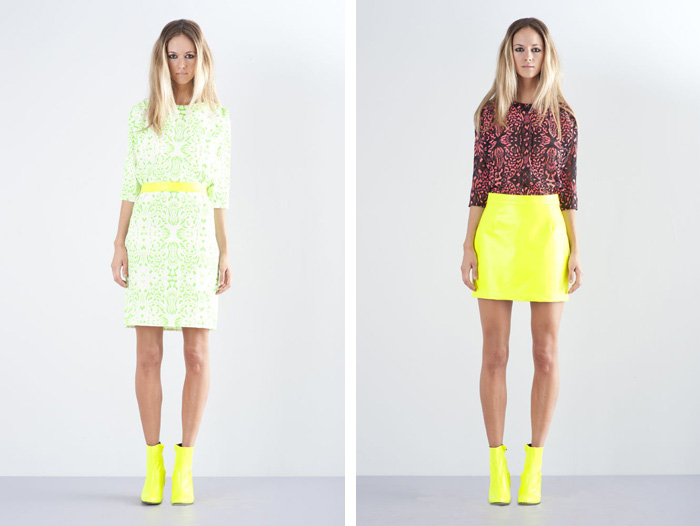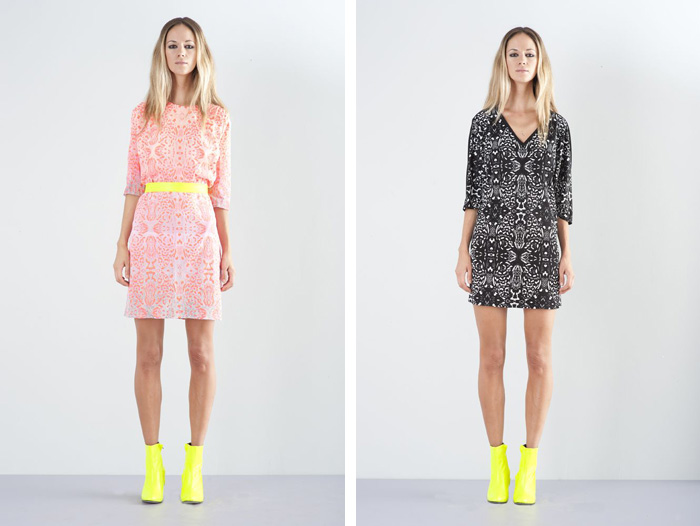 Isn't just all so very bright and cheering? It would also fit beautifully with my pastel plans for summer, plans to which I've also added lots of white. Yes, my red food eating habitsImagine the neon leather skirt layered under a sheer white knee length skirt, a DIY which I'm planning in the coming weeks. Parfait!
Queen Michelle