SGC-NYC ReMixed
Not only have SGC NYC launched their lovely new AW11 campaign, but they've also given their website an overhaul. It feels more interactive now and possibly even inspired by Tumblr and the way we are increasingly browsing sites now - information in bite sized visual chunks.
The homepage is filled with information but because it's presentated more visually it makes the site look busy and exciting to use and navigate.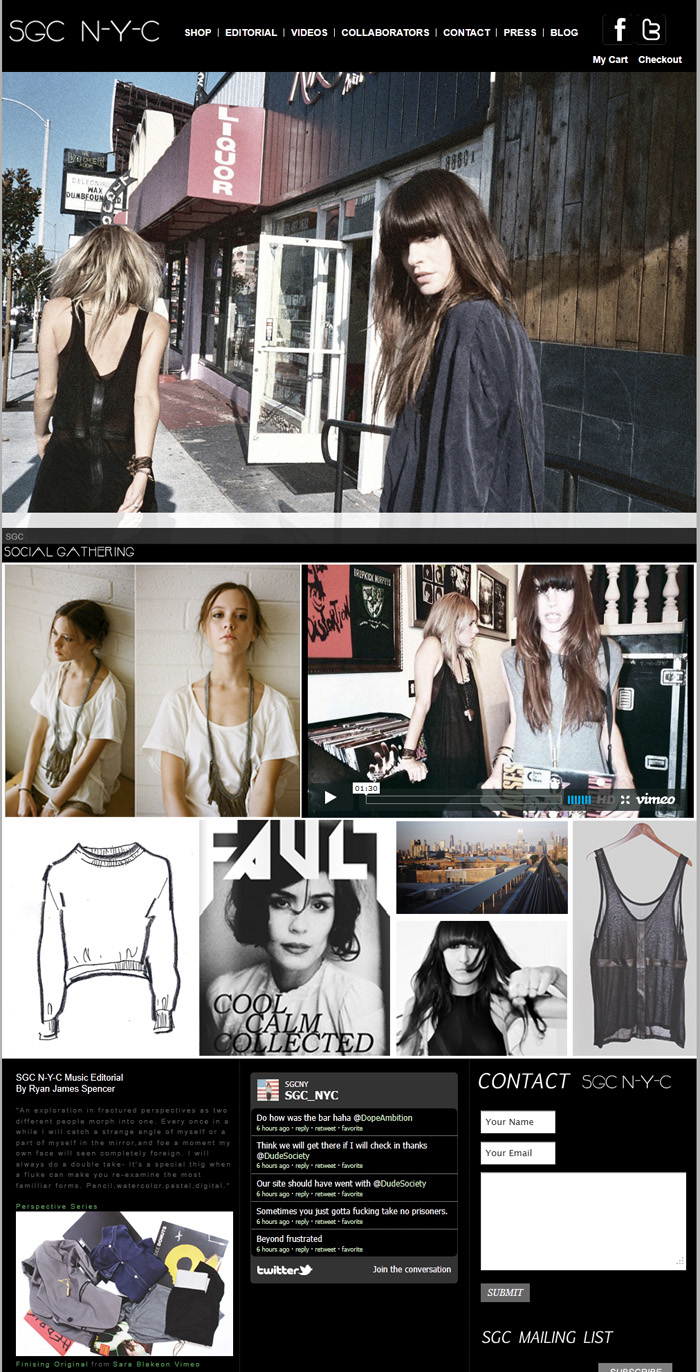 The team are doing a great job at moving the brand forward, and are also a good example of how to use Social Media really well, with a strong Facebook and Twitter presence keeping followers up to date with developments and things that are happening with their brand, whilst keeping the tone personal and intimate.
We wish them good luck with the new site.
Queen Michelle