Temporary Red
Red leather trousers have been been on my want list for the longest time. It ended up with me getting James from Black Milk to make me my incredible PVC leggings last year. Sadly, my ass no longer fits those so good anymore, so it's back on the search for red leathers.
All the styles which have come up ovee this year seem to be really cropped and I wouldn't pay the money for cropped leather trousers as feel they require a very specific kind of footwear to look half to way to flattering.
However, my dear friend Alex, from Alex Donald's Multiverse, pointed me in the direction of these red coated biker style jeans from ASOS. These seem to be the perfect in-the-meantime trousers, until the perfect leathers present themselves to me.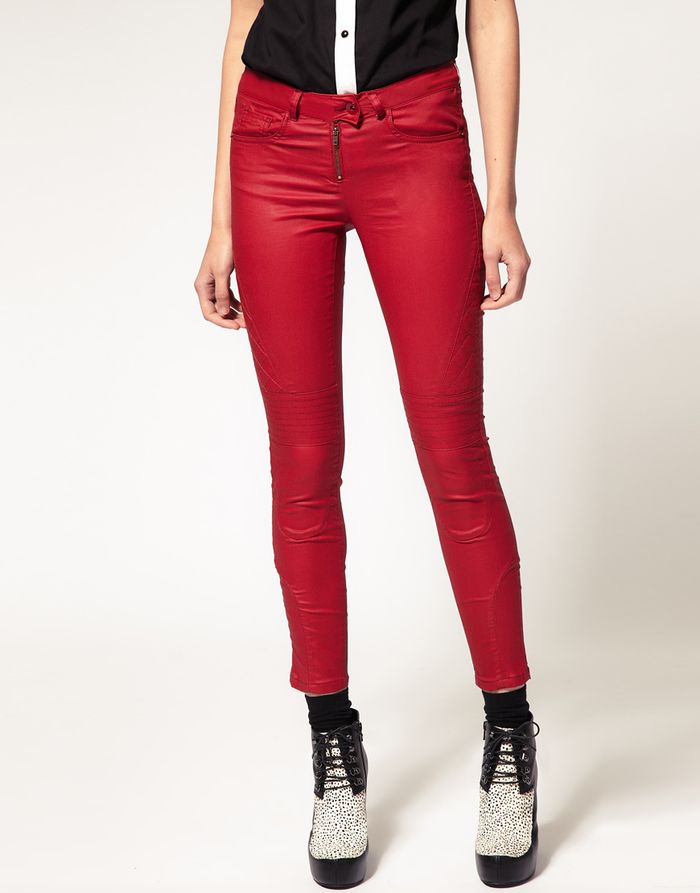 It doesn't mention the style being cropped so I am going to go ahead and presume the model is just really, really tall. Although I rather foolishly ordered a size 8, but the model here, who's wearing an 8, looks like she's been shoehorned into them, so there seems little hope for me!
Queen Michelle
EDIT: They came and they are indeed, annoyingly and pointlessly, cropped. Also, saying they are jeans is pushing it a bit as they are incredibly thin. However, the biker details are really nice and whilst they would look one million times better full length and made of thicker denim, they might 'do a turn', as we say in the Kingdom.