Floral Tribute
I did warn you I would be doing one more floral based post and, true to my word, unfortunately for you lot, here it is.
This time it's matching florals. I was really inspired by the floral shirt and trouser suit at Jil Sander's AW11 collection.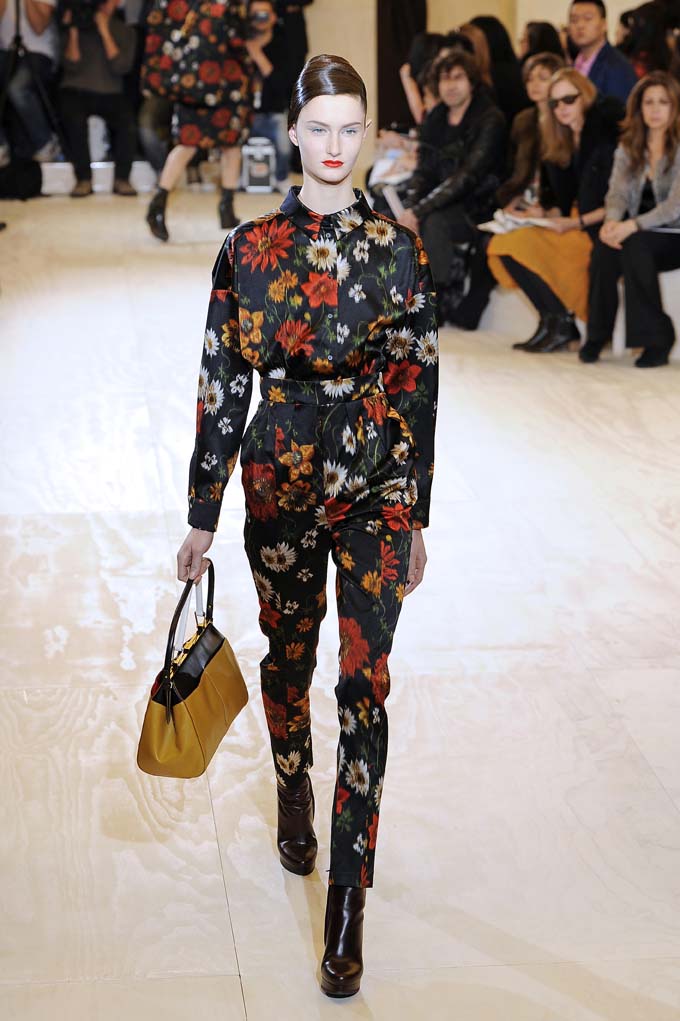 Problem was getting a shirt and trousers which actually matched.
I already had this Motel Rocks floral shirt, which has the perfect wallpaper style print and, after begging the Promotions Manager at Motel Rocks to create a pair of trousers in the same print, a package arrived on my desk and, much to my surprise, it contained a matching pair of trousers! I was so excited that I could now play out my Jil Sander tribute fully, complete with little brown handbag. The print is just perfect for a floral suit. I am so partial to roses.
Of course, the trousers will also be mismatched with other florals but with bold, graphic stripes, when the notion comes upon me.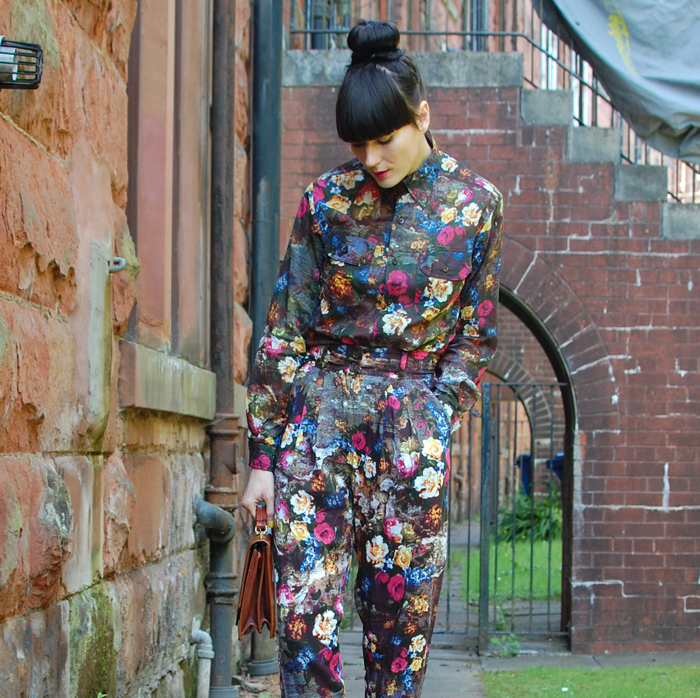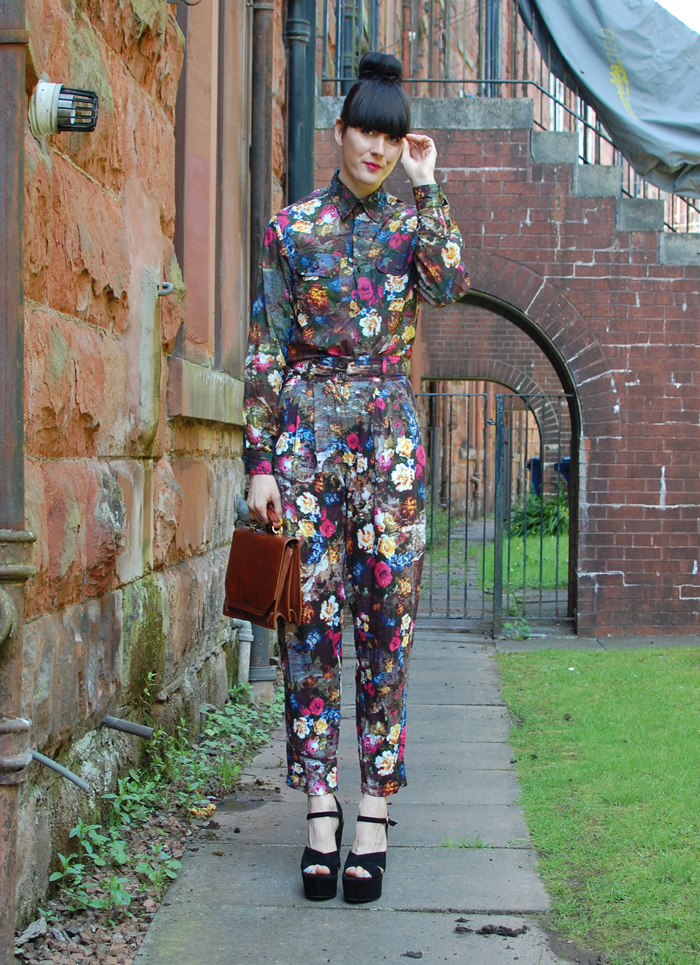 Queen Michelle