Little Brave Heart
Isla Scott emailed me and described herself as "as shy Scottish designer", presumably not quite ready to approach people to get her work out there. Unfortunately also shy in giving me details as to where she graduated from, so I have no clue regarding this information.
Seeing the graduates, from Scotland or otherwise, is always really interesting because of the sheer variety of styles the students present. Some students are hightly creative and present oblique and 'difficult' collections which are cerebral - if fashion can ever be truly be cerebral - whilst others are less conceptual and aimed more at buyers and retailers from the offset. Of course, some just have fun and clearly enjoy creating and exploring shapes and fabrics. It's this reason I love looking at graduate work.
There is no escaping the fact that some work is just too under developed and not quite there yet, but even then it's good to witness a learning curve in action. Some students will get better whilst some will fail. It's the nature of the fashion beast and it's not for the faint of heart. So well done for shy Isla for taking her first step to the scary world of putting herself out there for scrutiny. I'm not claiming to be any kind of authority on the matter, as I do not work in the industry, but I think it's still helpful for students to get a sense of how their work might be received at potential customer level. 
Looking at Isla's work I feel she has aimed it at high street level. The shapes are simple and youthful and I can see, with a little extra development, Isla would fit perfectly into a high street brand.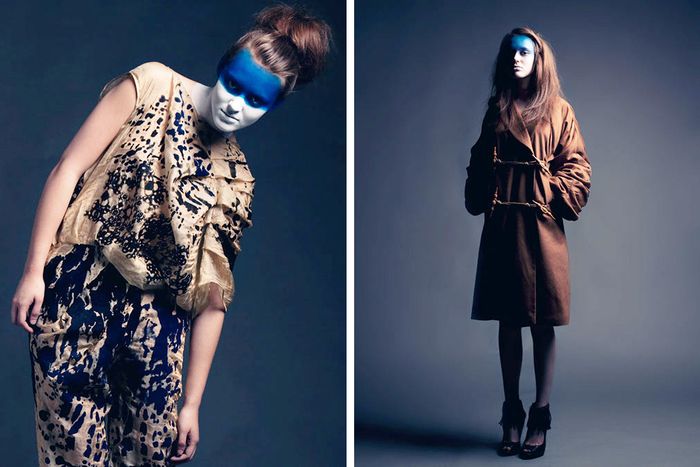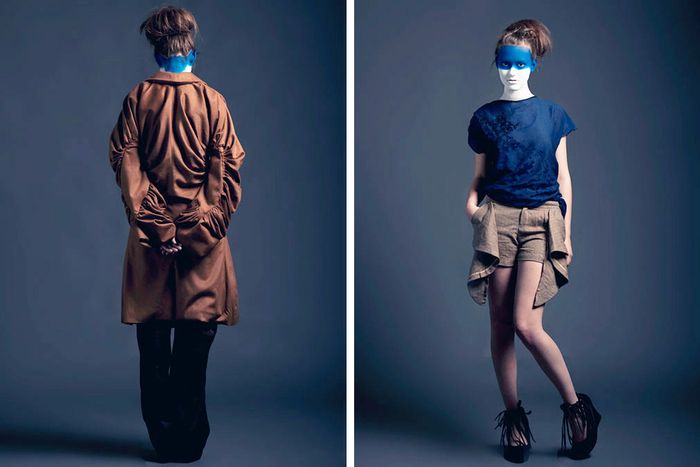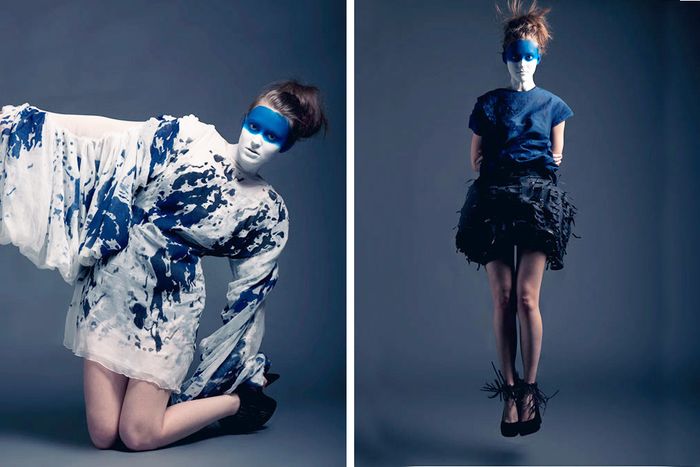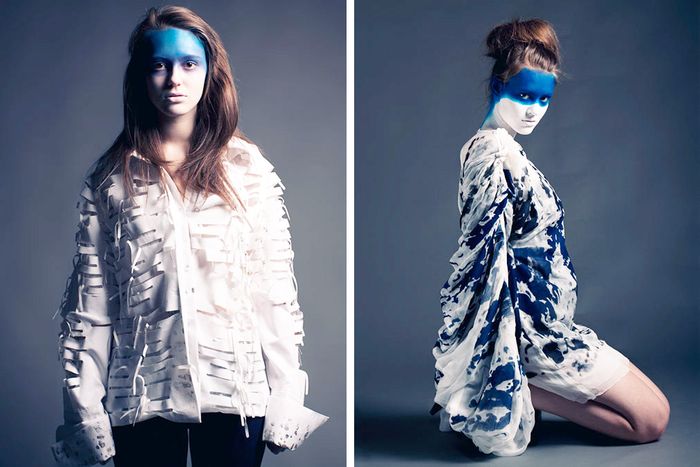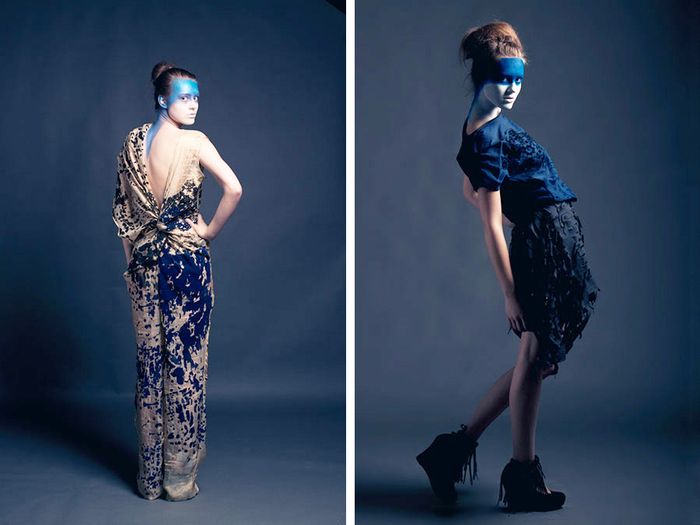 My only issue, and I use the word "issue" for lack of a better one, is that I can't detect any unifying theme in her collection. There is a nod to Asian influences in her kimono inspired dress, but I can't sense that anywhere else in the collection so, at the moment, it feels a little disparate. There is some consistency in texture, with shredding on a top, shirt and a skirt but I'm not sure how that ties in with the slight nods to the Asian aspect. It doesn't detract from the fact that it's a nice little collection though.
With some refinement I feel Isla could certainly aim herself at a brand on the high street, where I think she'd be a good inhouse designer to start her career.
Queen Michelle
Update: I've been since told that Isla graduated from the School of Textiles and Design at Heriot-Watt University