I Predict A Floral Riot
God help those of you who utterly hate florals, because here I am, exploring a floral riot once more.  I can't get enough of it. It's so ugly and cheerful at the same time.
I found these trousers in Topshop, which went perfectly with my Monki shirt, which my Scandanavian angel, Kamicha, sourced for me when she was in Stockholm. I loved the shirt at first sight and was even more pleased to find it 50% off when Kamicha went to buy it! My feet also got the colour treatment with my Heavy Machine shoes.
Of course, I think most of us UK based fashion lovers are beside themselves with excitement at Monki finally coming to these shores, and being in Selfridges hopefully means it'll be available on their online shop too.
On Saturday I looked liked I'd fallen head first into the Cheltenham Flower Festival.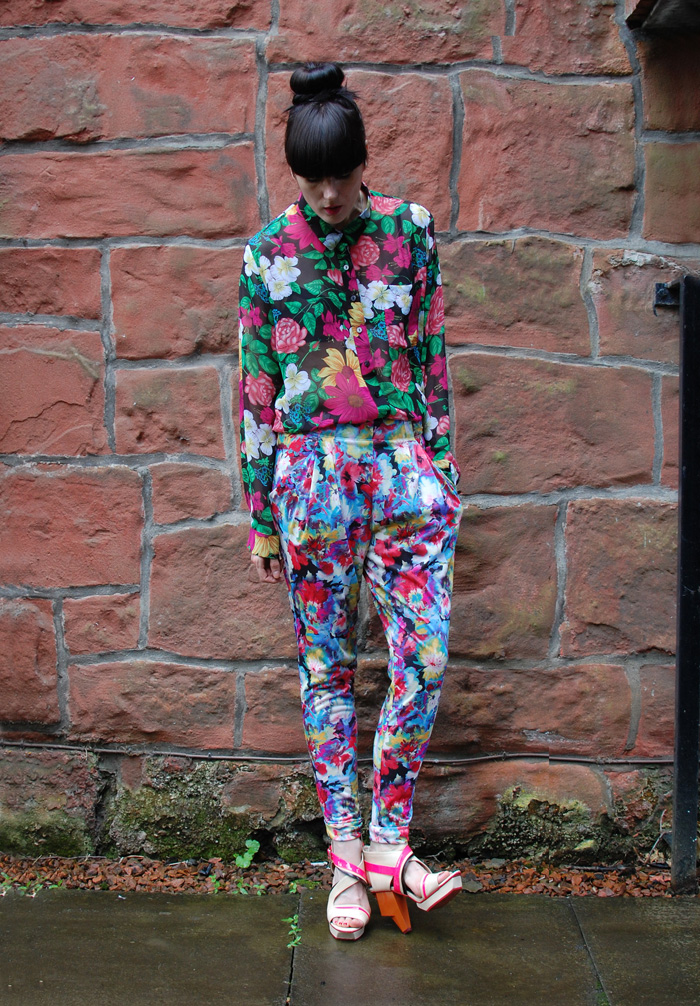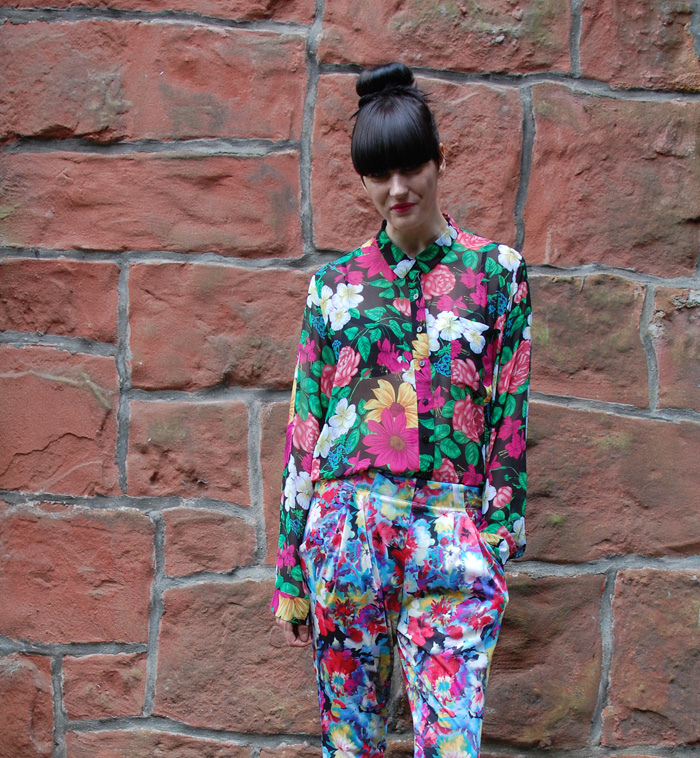 This won't be the last floral excursion, so be warned. There will be another next week....
Queen Michelle