All Tied Up
When I look at collections I don't normally refer to the cultural references unless they are particularly dominant. More often than not, the references are arbitrary and do not enhance the designers work in any major way therefore do not really warrant any length of discussion. Usually other references are far more prevalent and important overall to the final vision.
However, when I was emailed the collection of Astrid Tirlea, an MA graduate of Cluj-Napoca University of Art in Romania, her entire collection was inspired by Japanese bondage and Samuria, I was intrigued to see how these strong references would play out in her work. It's always interesting to see how a collection will translate when inspired by something so literal.
Kinbaku (in the west it became known as "shibari") is a complex form of sexual bondage using incredibly intricate patterns using rope such as jute. Kinbaku is considered an artform since the patterns created can be very beautiful and visually arresting. When I initially read the part in her email about bondage I was really hoping I wasn't going to see some tiresome fetish-wear with lots of latex and ladies tied in silly positions. Thankfully, that could not have been further from what Astrid presented.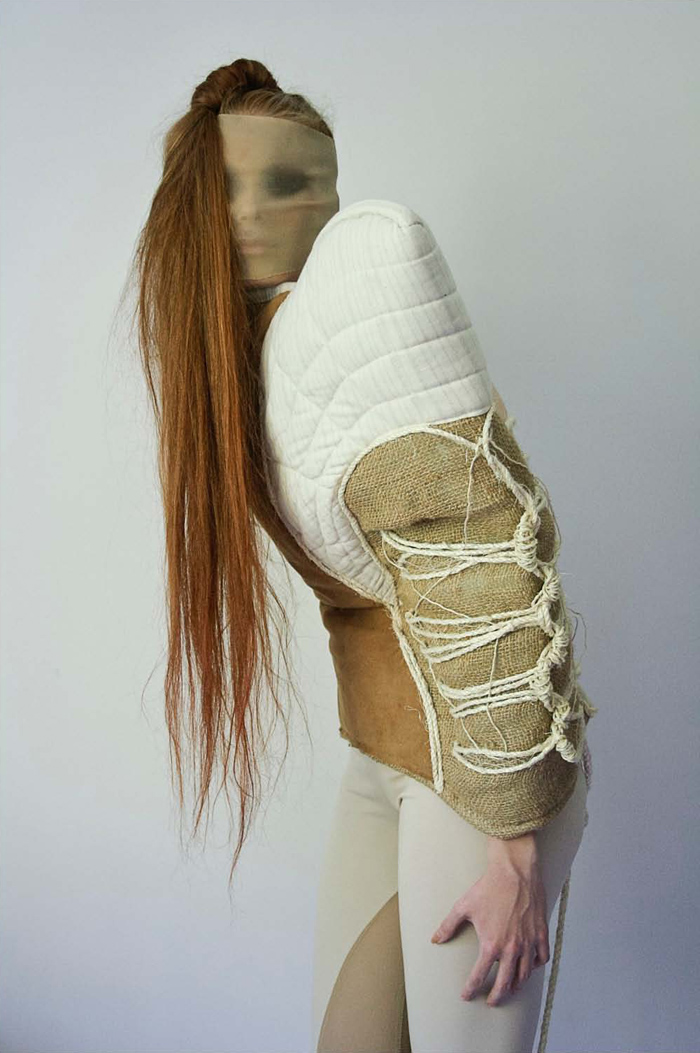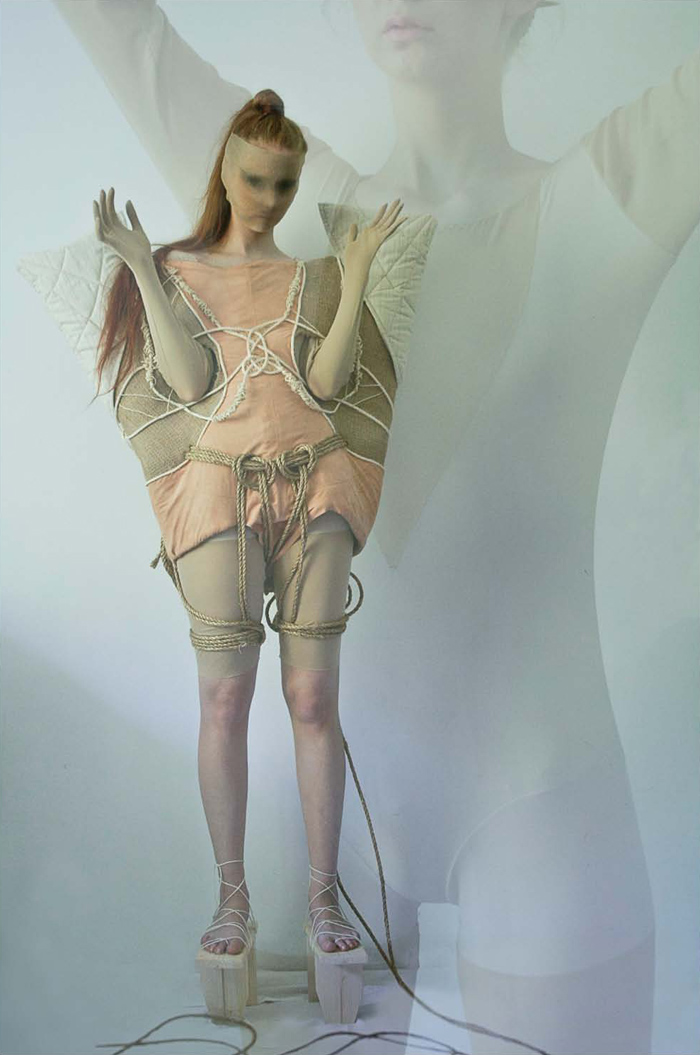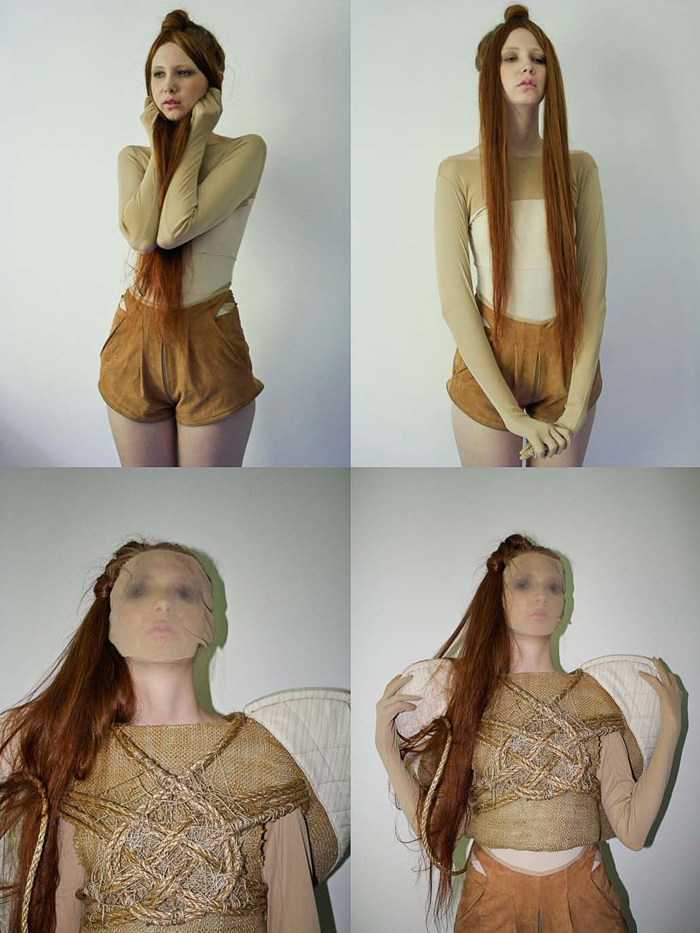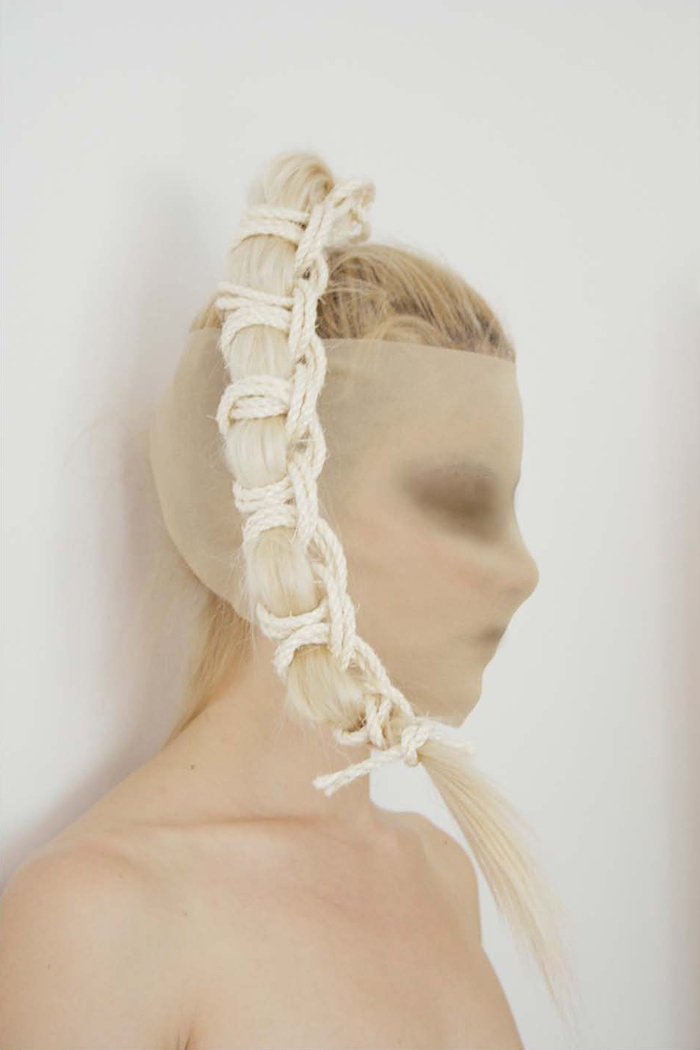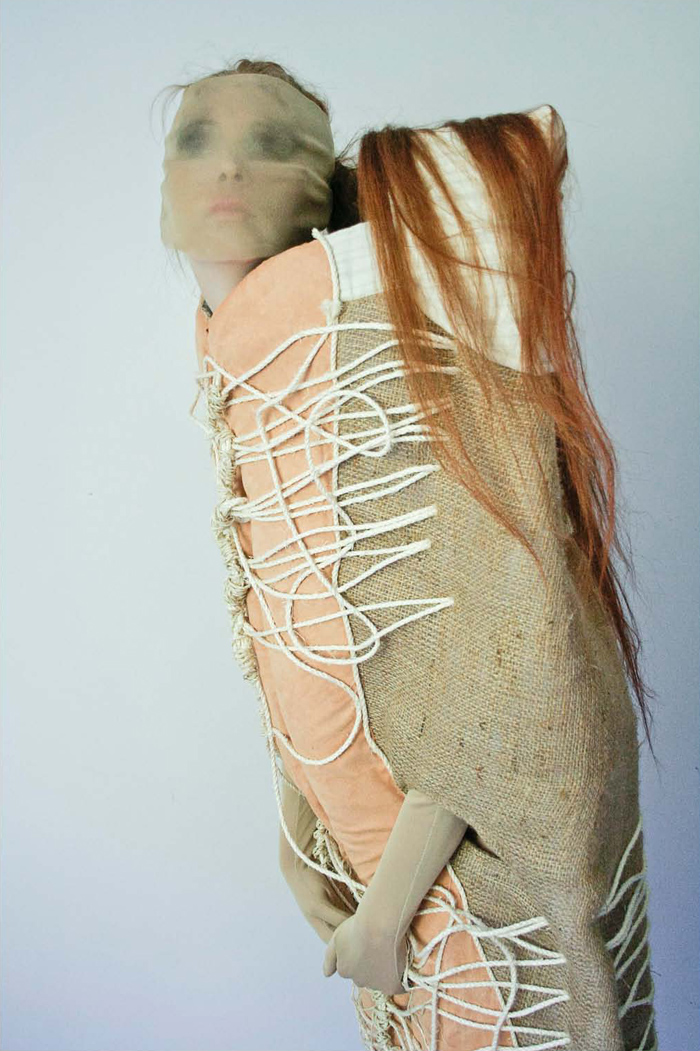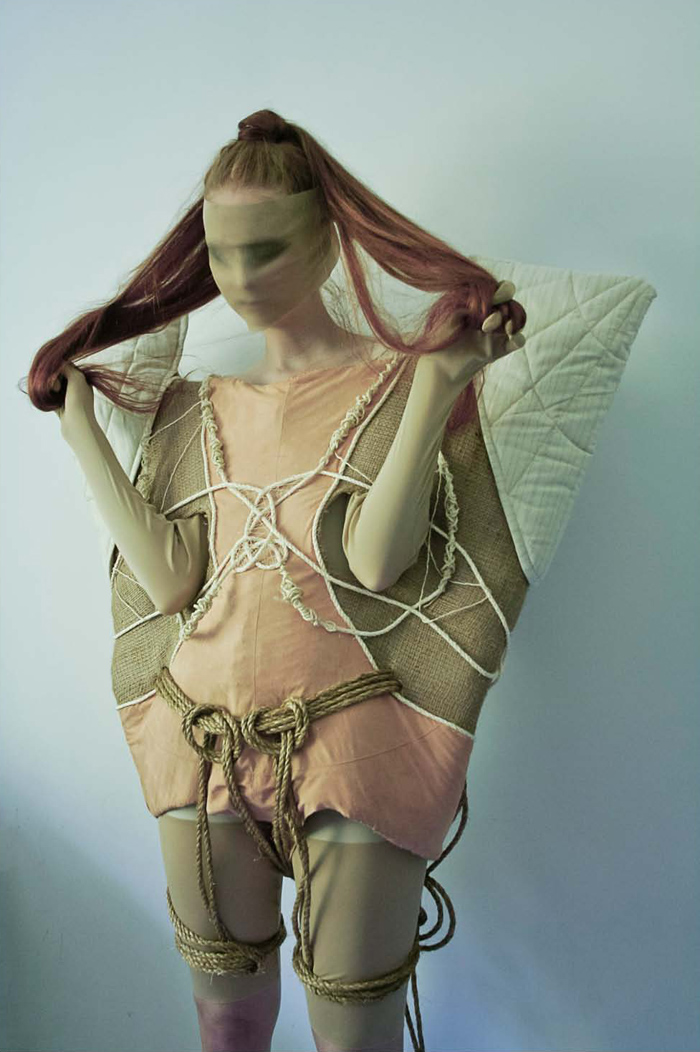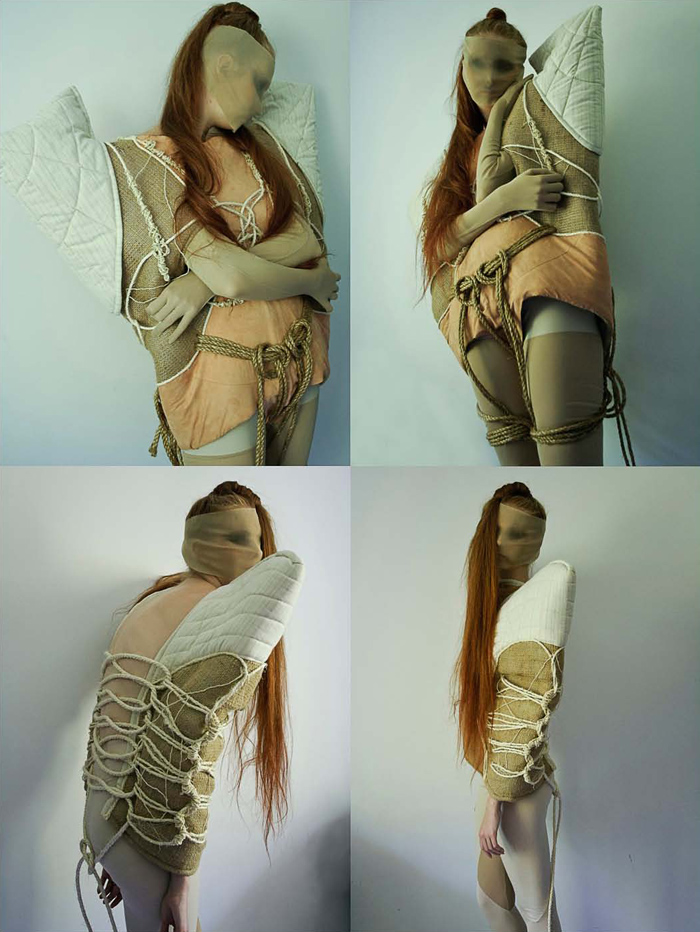 Astrid explains a little more about her collection: "The research for this project revolves around things that have been lost through the assimilation of a unique concept of a unique culture by a different one, who only partially understands it. Other directions are being researched in Psychology, where it's hard to imply whether the bondage and domination performers represent a special study case for pshychiatrists, shrinks and doctors in general. However, an important aspect of the project highlights the fact that bondage cam become a "recreational" source, a way of transforming the self by accepting domination, and thus can lose some of its erotic character, becoming a natural, shame-free habit."
At a glance Astrid has only oblique cues to Samurai and their clothing, with the focus being on protective aspect of the quilting and the overall silhouettes. She has also carried the ropes theme throughout by using hemp/jute as the main texture in the work.
Astrid has created something very unexpected for me. She refrained from anything too visually literal, yet she has clearly learned Kinbaku to an impressive degree, which in itself should be applauded. But the shapes and textures she has made makes the bondage references seem less than they are because she has used them so creatively. The end result is not in any way sexual or subversive but beautiful and earthy.
Queen Michelle