Shining light...
Here in the UK, we almost take it for granted how good our "high street" is. We expect to be able to get our paws on a version of almost any trend, within weeks of it breaking. Not only that , but we expect it to be at an affordable price point and of a reasonable quality and make.
Dashing through trusty old BHS on Thursday night to pick up socks for my Dad, I happened to glance up as I passed through the lighting department, and I came to a screeching halt. Holy crap, there were row after row of wonderful wonderful lights up there.
Suddenly it dawned on me, that even home accessories on our high street, have become more trend led. Obviously if we had the money, we would have room after room festooned with Tom Dixon or Droog chandeliers 
Tom Dixon Void Light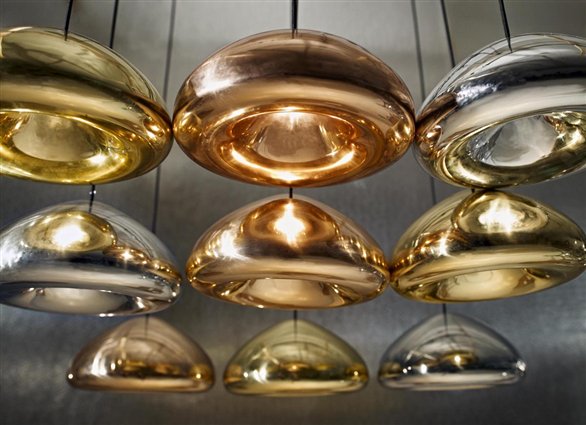 But,  just because we cant afford them doesn't mean that we have to do without great lights.
Lights like this -
Spirograph pendant chandelier available in Orange, Black or Silver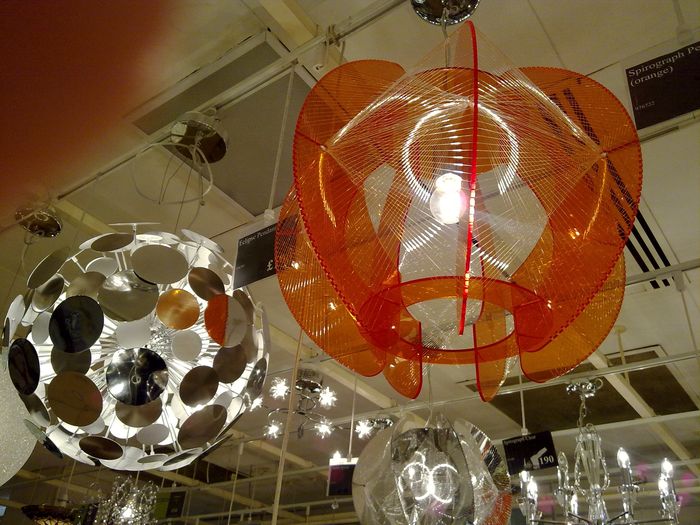 The Spirograph was invented by the British engineer Denys Fisher, who exhibited it in 1965 at the Nuremberg International Toy Fair. It was subsequently produced by his company. Distribution rights were acquired by Kenner, Inc., which introduced it to the United States market in 1966. It's a geometric drawing toy that produces mathematical curves of the variety technically known as hypotrochoids and epitrochoids.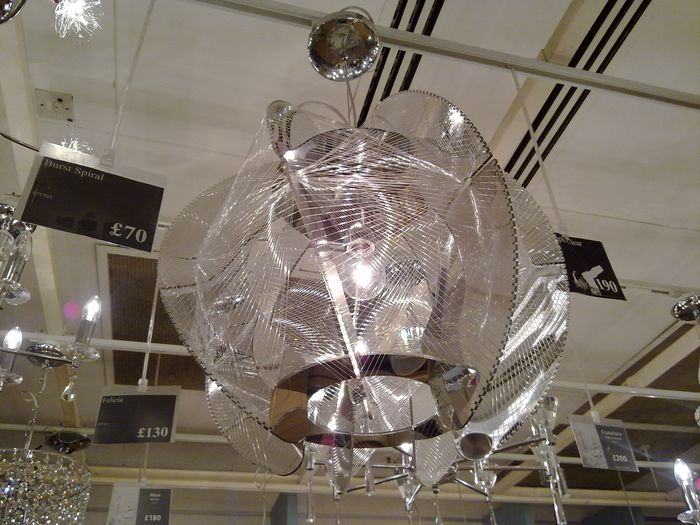 Now at £190, they're not giving them away, but you are getting a whole lot of look for your money.
The orange is my extra special favourite.
Yummy...
Queen Marie