feel my phone...
Feel my phone.
It's flocked!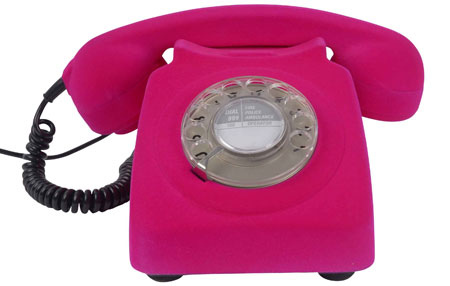 You don't hear that everyday.
If you're like me, when someone mentions 'flocked' , my first thought is wallpaper not telephones!
Luckily for us, designer  Johnny Egg has been a good bit more imaginative, creating The Flocked Phones Range 
This adaptation of the original 706 telephone has been vibrantly decorated in coloured flock that makes it a real statement piece with its surprisingly velvety feel. Includes a traditional rotary dial and bell-ringer and supplied ready for use with a modern telephone socket.
If you like me, want a touch feely fuzzy phone, it costs £90 and you can buy one here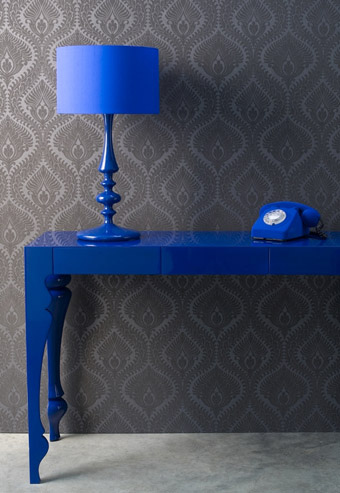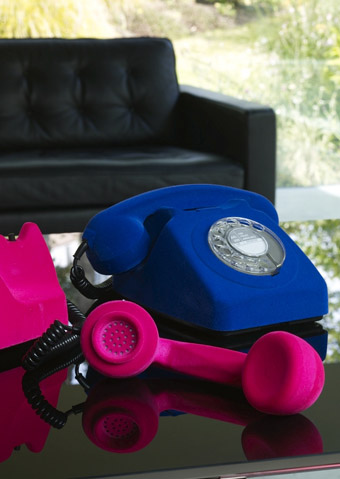 Queen Marie
x