The Perfection of The Peridot Pants...
My Birthday falls in August making my birthstone a peridot. Harumph.
MOSS ACORN Necklace $32 from Darota Jewelry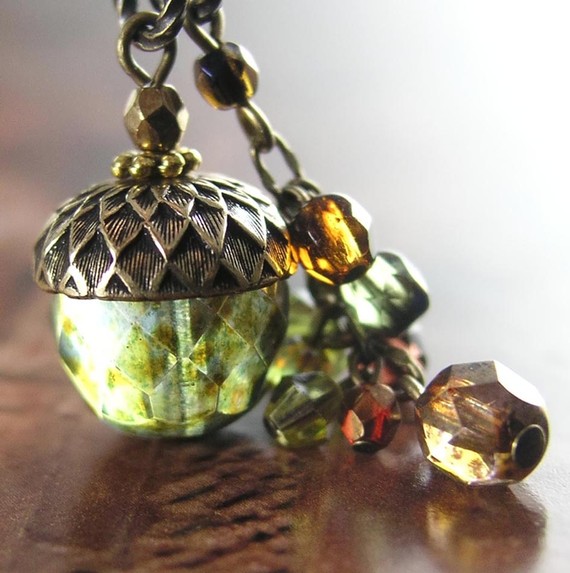 It's a stone I have never particularly liked. It always strikes me as a bit wishy washy. I have always envied those born in March or July who could lay claim to the glories of stones like Aquamarine and Moonstones.
AQUAMARINE ICICLE Necklace $36.00 also from Darota
On her last visit to Glasgow, our dear friend Suzanne almost persuaded me to be more appreciative of it's charms. Almost...
But who would ever have guessed that it would take a pair of pants to make me look at Peridot in a new way!
But they are no ordinary pants. Oh no.
Available now on pre-order for Fall/Winter 2011/12 from Bottega Veneta these are pant perfection.
I would call them cords but the BV website describes them lyrically saying -
"These luxurious velveteen corduroy pants will no doubt become a wardrobe staple. With a precision straight leg cut and butterfly detail on the back pocket."
Peridot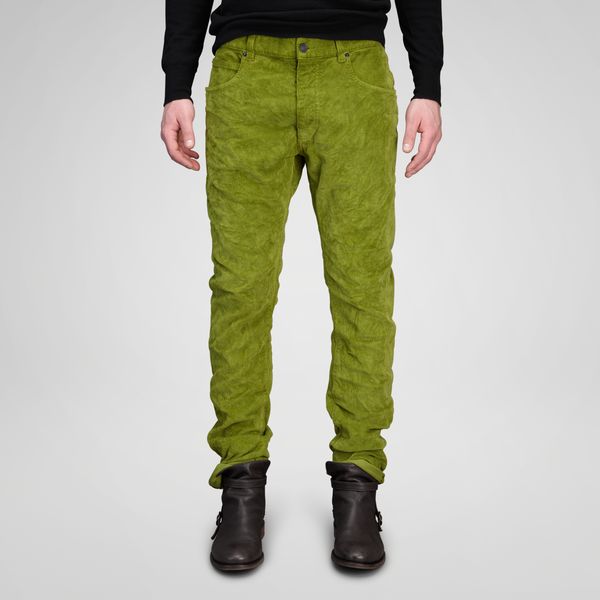 They come in the best colour pallette you ever did see.
For Fall-Winter 2011/2012, Bottega Veneta considers how the way an object is made affects its look, feel, and function. Remaking traditional men's wear items like the jacket, the smoking, and the sweater in uncommon ways, for example by mixing materials and methods of construction, allows for an exploration of their range and relevance. The result is a collection that is taut and urban, with an austere, streamlined sensibility. The palette for fall is somber and moody, grounded in dark shades of espresso brown, tourmaline blue, stone, rust, and pyrite gray. Technicolor brights heighten the industrial effect—there is vivid sapphire, peridot, orange resina, and a fiery red called corniola.
Corniola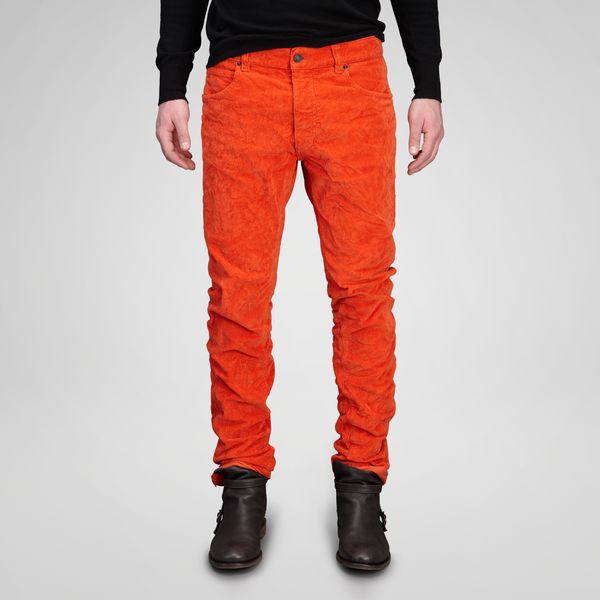 Orange Resina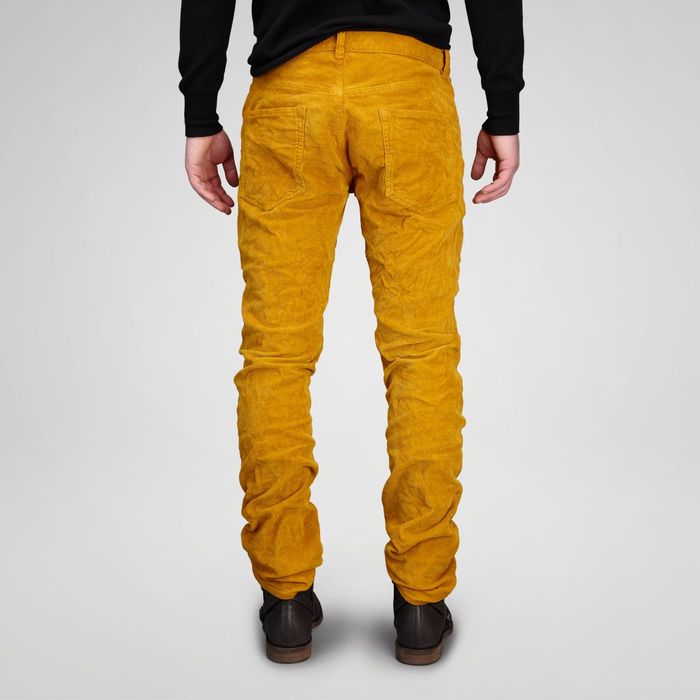 Now at £265.00 they don't come cheap.
But then perfection never does.
Rest assured, If I win the lottery tonight, the velveteen pants are on me boys!!!
Queen Marie
x