Lovely Bones
Amanda deLeon is a label which is produced and based out of New Orleans, Louisiana. 
I was pretty excited when I received images from her AW11 collection, which is "a contemplation of animal exoskeletons".
We all know how fond I am of any kind of exoskeletal detailing and Amanda has stuck to subtle rendering of her influence with seamed leather and caged leather details protecting the soft, diaphanous fabrics underneath.
She goes on to explain a bit more about her thinking behind the collection; "as humans, we strive to mimic the resilience and strength of an animal's armor.  We long for emotional protection, yet we still feel the need to expose our most delicate and tender components that make up our design.  This line is more than a hard shell exterior, this line is a study of the relationship between the body and the mind".
Her exploration is very gently handled - nothing is harsh or without femininity.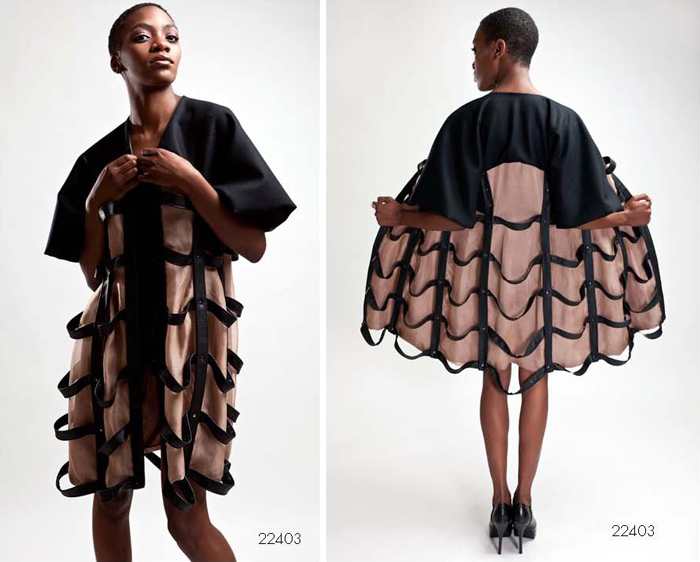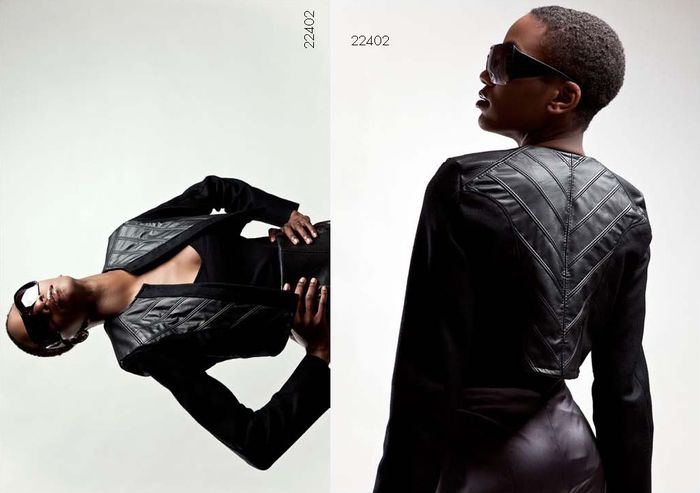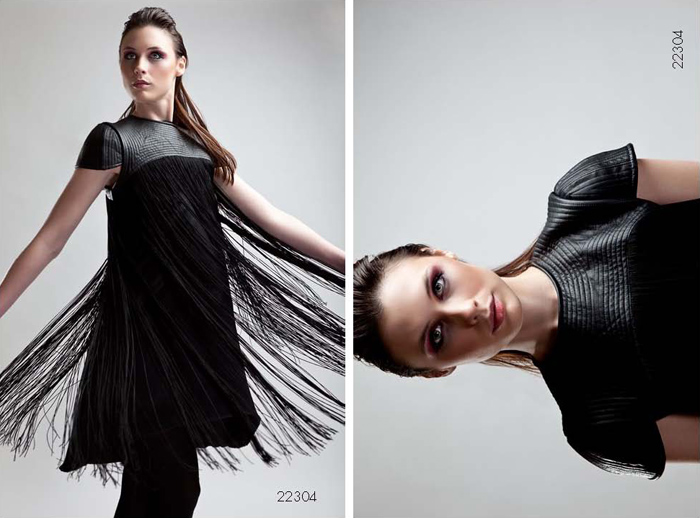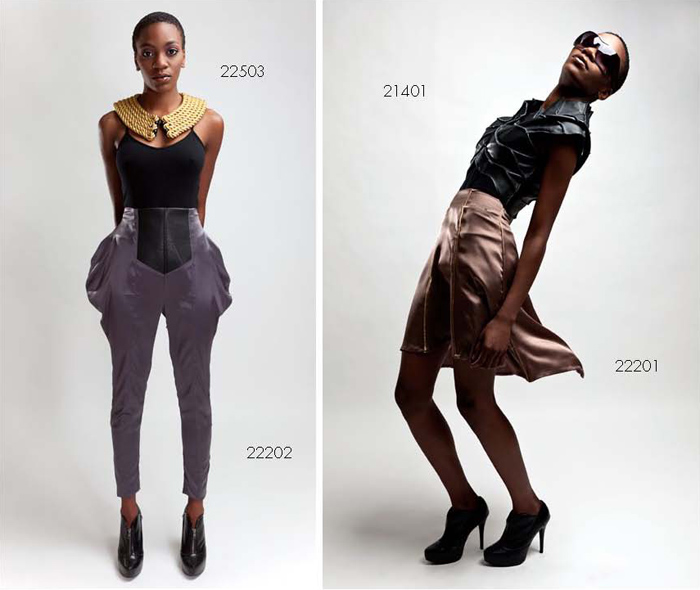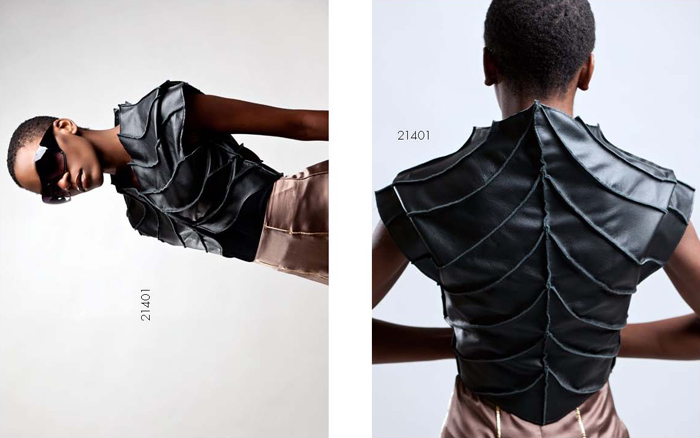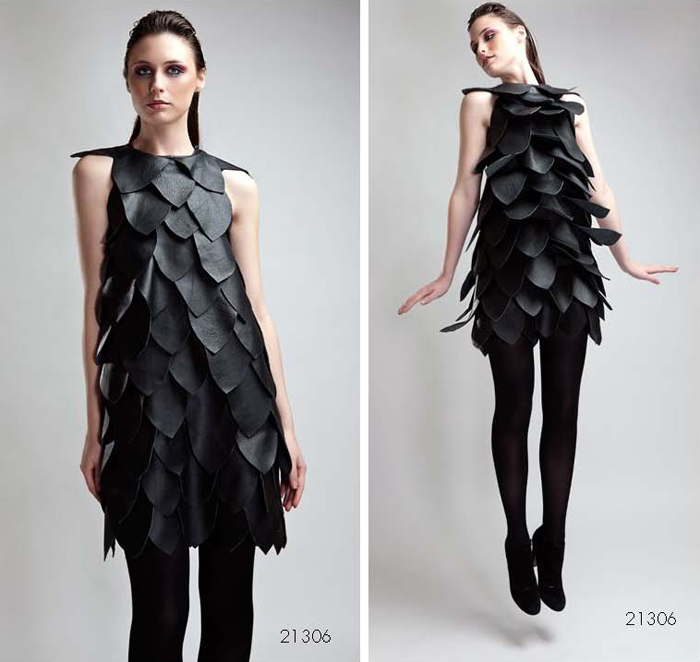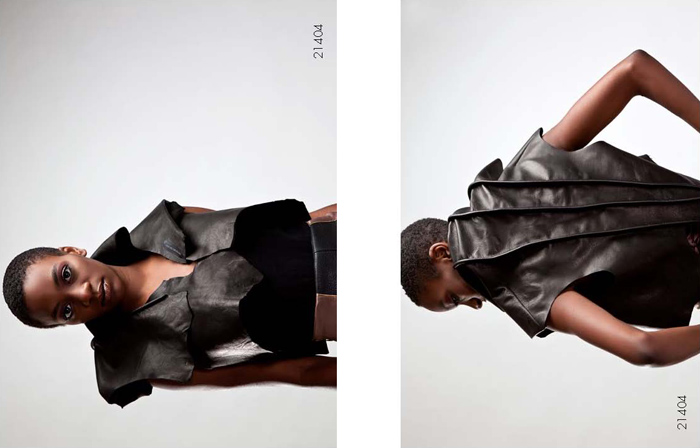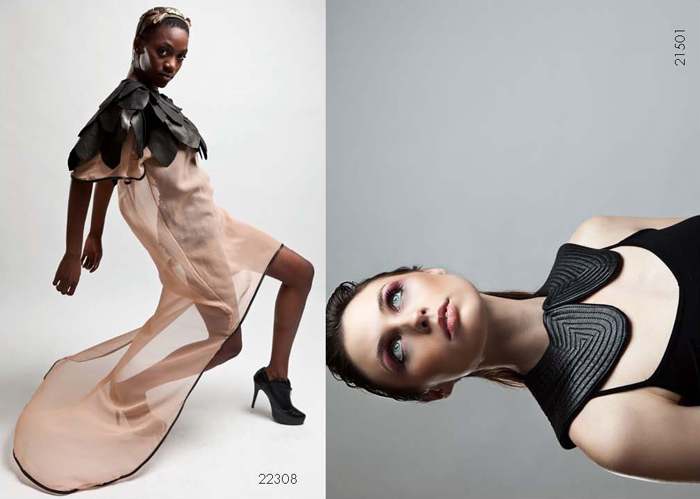 Queen Michelle