Unbridled Passion
It's that wonderful time again when we get to see all the hard work of fashion graduates up and down the country. The future stars of the industry at their purest where commercial budgets, buyers and production restraints do not yet dilute their passion for creating what's in their heads, no matter how abstract that may be.
I have been getting emails from lots of very talented graduates over the last week and will sit and get through the best of them over the next week so. Hopefully even more will get in touch as it's very often the unbridled passion of graduates that gets me most excited.
One that, so far, has really stuck out for me was Meg Cornwell of Bournemouth University. She was nominated for the Zandra Rhodes Catwalk Textile Award.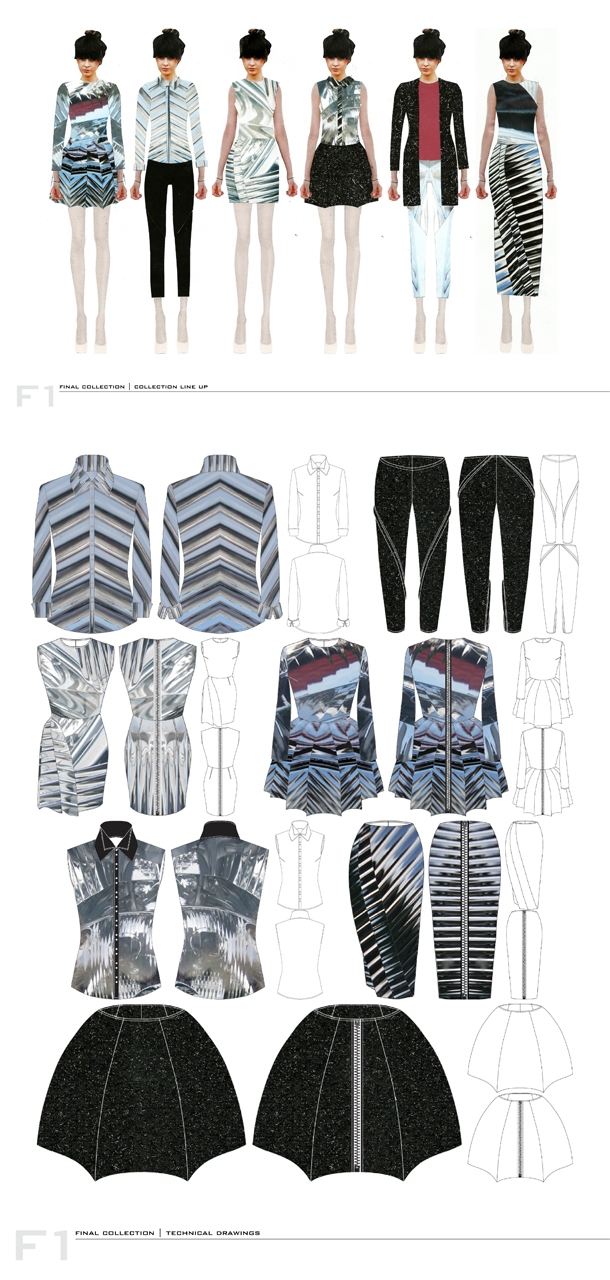 I asked her to tell me a bit about her inspiration, a little about the collection and her future plans:
"The inspiration behind the collection came from race car engineering, with the prints coming from photographs that I took of car headlights. 
The main fabric of the prints - for the dresses, tops, printed trousers and skirt - is a cotton satin, with the body of the blue shirt being made of silk cotton, and the sleeves of the first dress, blue shirt and body of the other shirt being made of chiffon. The short skirt with the cropped jacket, and the trousers were made of black wool that had metallic flecks in it, and the jacket on the second outfit and the cape on the final outfit was made of silver foiled leather - which also featured in the driving gloves worn by each model to help draw back to the original concept. 
Now that I have finished my course I am hoping to either become a print designer or pattern cutter - I enjoy both so I am happy to keep my options open! Ultimately I would love to have my own label; I will definitely carry on designing and producing garments for myself whilst working for other companies."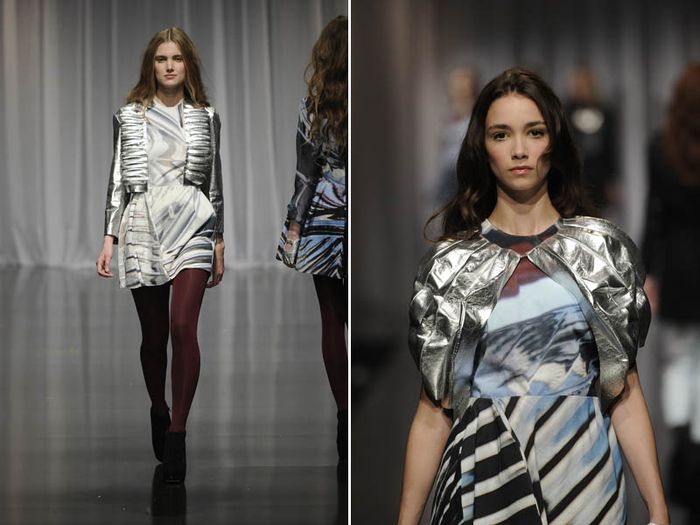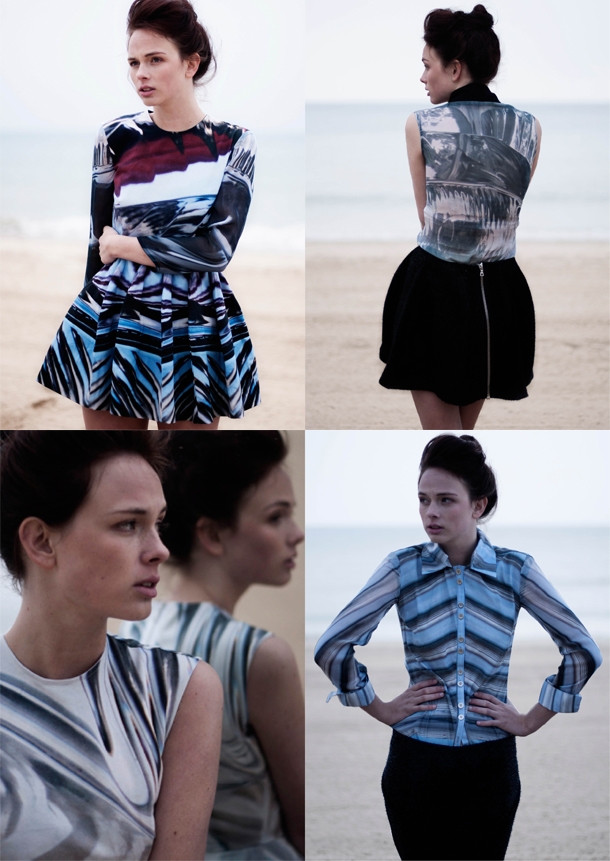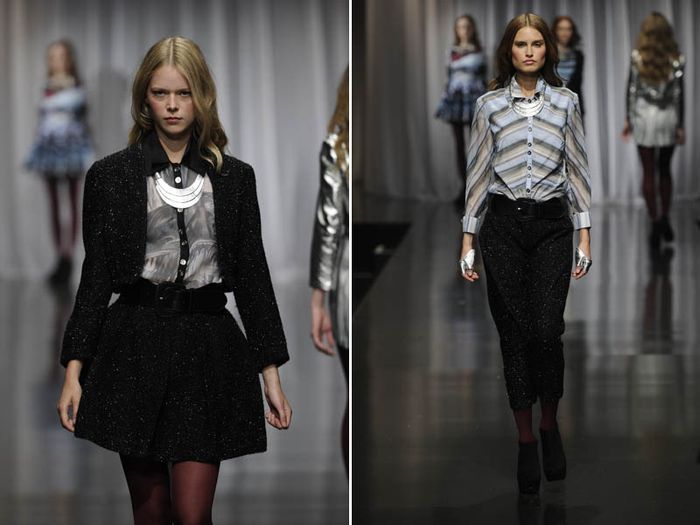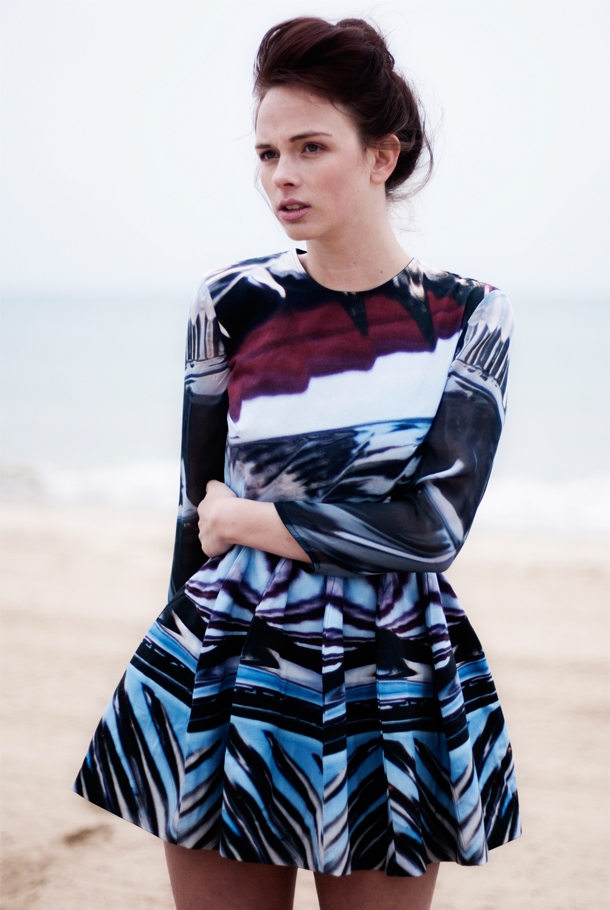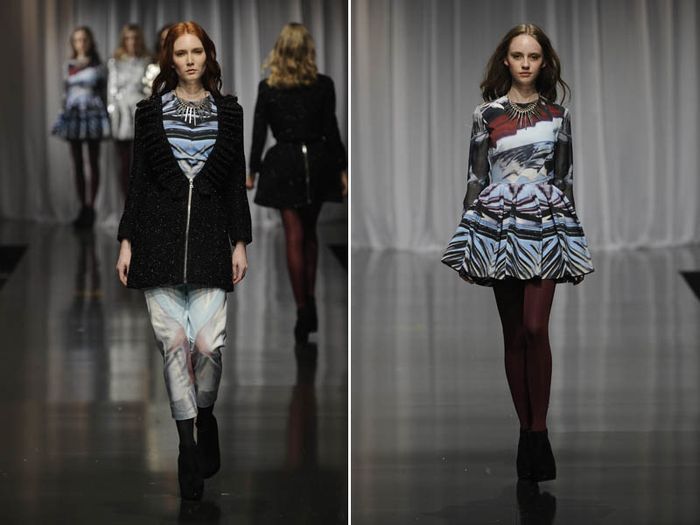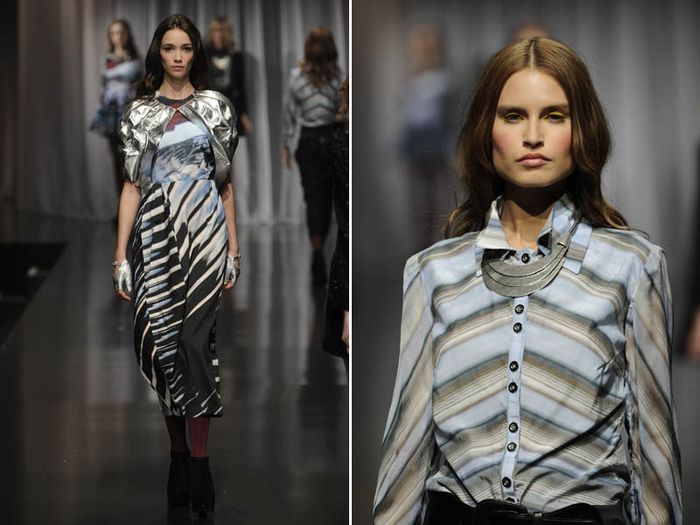 The beauty of Meg's collection is her mature approach to print and colour. The digital print is understated, producing a subtle wash of colour which perfectly compliments her collection's overall silhouette which, although sharply tailored, never looses it's youthful feel.
Queen Michelle