A Whole Lotta Rosa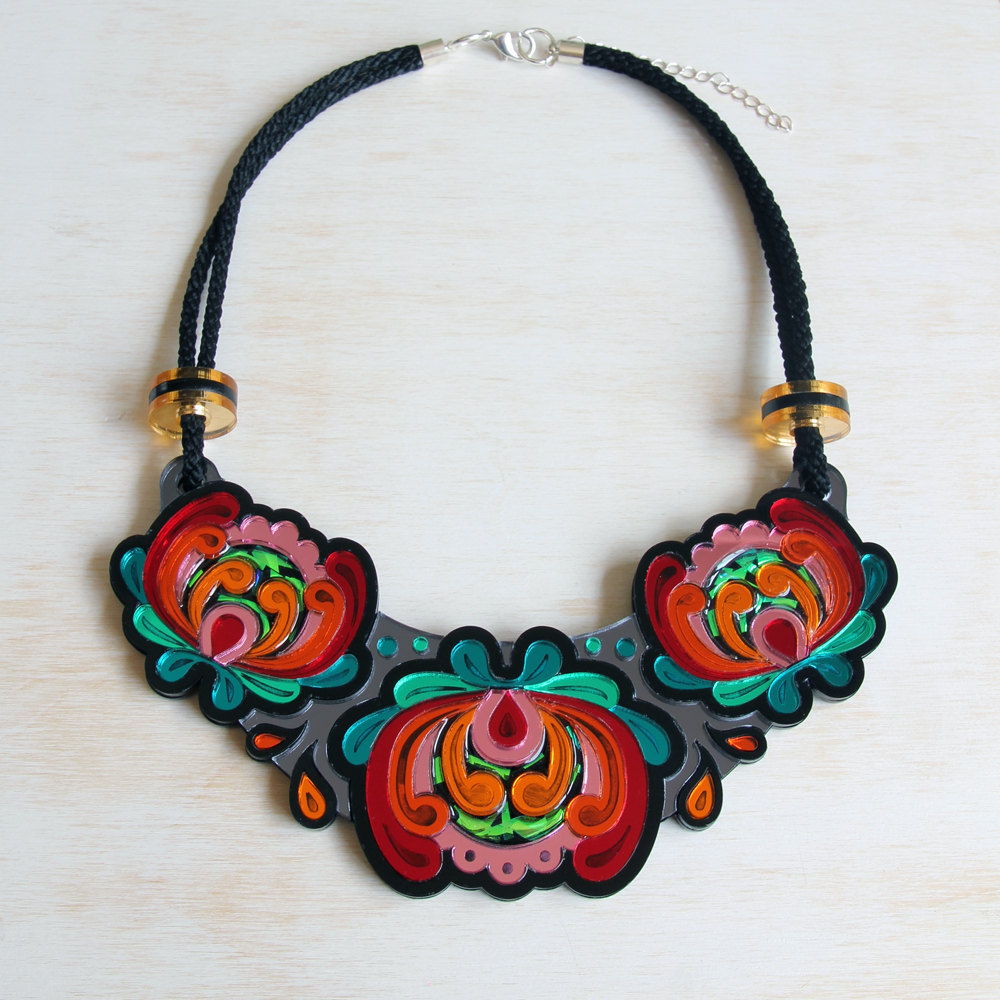 Today I'm sharing the beautiful, handcrafted resin and lasercut jewellery designed by Rosa Pietsch. Get your wallet out...
You know how we love to scour Etsy in the Kingdom. I have discovered countless amazing designers and makers on Etsy over the years and when I'm looking for something unique it's usually the first place I head. Make no mistake, you need to be willing to put in the hours to find something good, but when you come across it it's like finding a pearl in an oyster. I recently discovered the gorgeous creations of Rosa Pietsch.
Everything is crafted in London using mixed materials, textures and processes.
After graduating with a 1st Class Hons BA in Fashion Design, Rosa spent a number of years working in textiles, accessories and jewellery for several womenswear brands, while developing her jewellery designs in the evenings and weekends. In this time she has developed her own design process, using a combination of laser-cut materials and hand-cast resin.
Rosa's inspirations range from vintage jewellery and textiles to travel, festivals and street style.
There probably isn't too much jewellery that appeals to both Queen Marie and I but I will go out on a limb here and suggest that Rosa's creations probably do just that.
For me, the art deco inspirated pieces are calling my name and I can see Queen Marie wearing the latern necklace.
The very large, intricate pieces will set you back around £96 but you have earrings which are only £20.
Like I said, get that wallet out...