KVD x Debenhams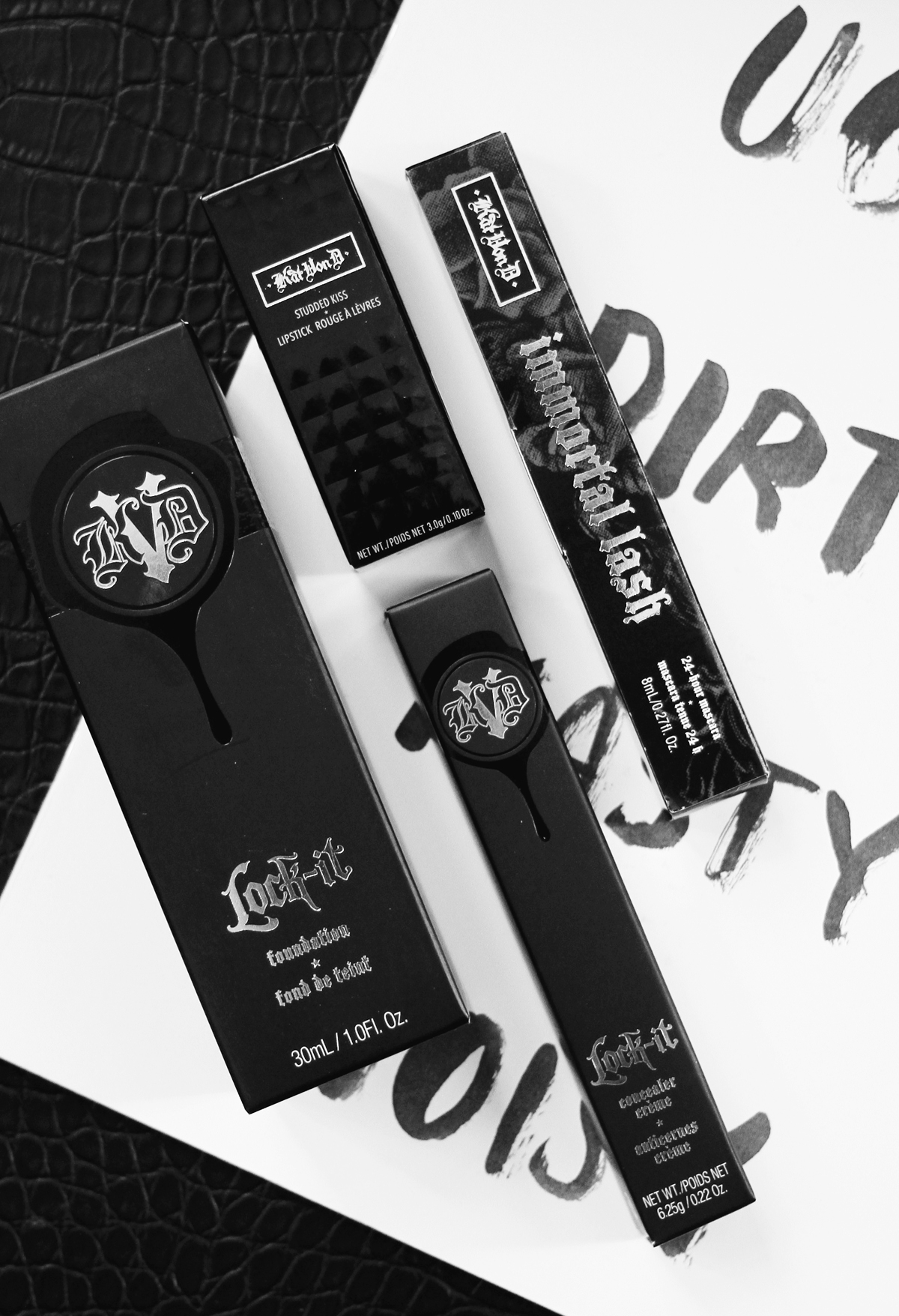 I was utterly thrilled when I discovered Debenhams were bringing Kat Von D concessions to stores.
Take my money, please.
The department store brought her range online early last year but us UK buyers were still left buying blind which, when it comes to cosmetics, is pretty useless. I had a few unsuccessful purchases, such as the Lock-it foundation, which I had to guess the colours of and got it spectacularly wrong. So I gave up ordering online. However, the concessions have arrived and I treated myself on Tuesday night with a trip to Silverburn to see the full range for myself.
I bought Lock-it foundation and was delighted to have a KVD artist match the colour exactly to my skin - so much better than mixing together the too light one and the too dark one I'd bought online previously. I also got a concealer, which is possibly the best concealer I have ever used, Immortal Lash mascara and a new Studded Kiss lipstick in A-Go Go which is a bright orange.
I'm trying to make my cosmetics bag entirely cruelty free, which can be tough when your skin has very specific needs and is also allergic to many commonly found natural ingredients, such as teatree. But so far, I have not been allergic to anything in the KVD range and nothing as yet has aggravated my extremely oily yet sensitive skin, so I have been able to throw away everything L'Oreal in my makeup bag and replace it with either KVD or Kiko. It's a start.