Pile it on...
Queen Michelle is often lauded ( quite correctly) for her unerring ability to layer.
My abilities on the other hand, lie less with layering and more with piling.
When I walked into work the other morning, LA the Third, took one look at me and said  " you look like you're entering one of those competitions where you try to wear your entire wardrobe at once"  He had a point, I was wearing trousers, a t shirt, a dress, a cardigan, a parka, a scarf, a snood and a hat. Basically, I had piled on so many clothes, in an effort to stay warm, I could hardly walk!
So in attempt to think springlike if not actually dress springlike, I give you the delightful and delicious Spring collection from Self Portrait available to pre order now for delivery mid February 2015.
Words cannot express how much I adore this dress.
The azaelea dress is crafted using textured lace and a contrasting, transparent ladder trim. the dropped waist skirt has a full, pleated silhouette and features a hand-cut, raw lace hemline. the dress fastens neatly at the plunging back using a concealed zip. It's a whole lot of happiness for £240.00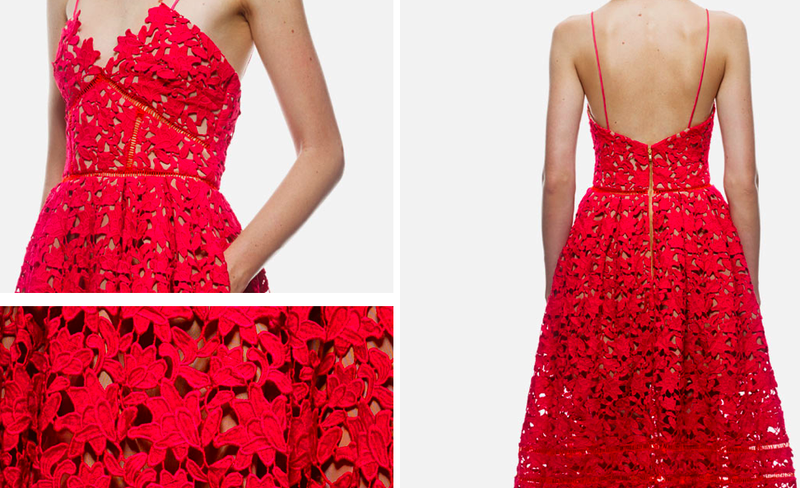 The talented  St Martins graduate Han Chong is the designer behind the label. The more eagle eyed and perceptive of you may have already realised that he is the former creative director of Three Floor. 
The London-based talent debuted his eighteen-piece collection late last year  to great acclaim. Talking about the label Han says " I like to deconstruct classic shapes and develop these into new, more playful and mischievous designs" 
Playful is pretty much the perfect description for these charming clothes...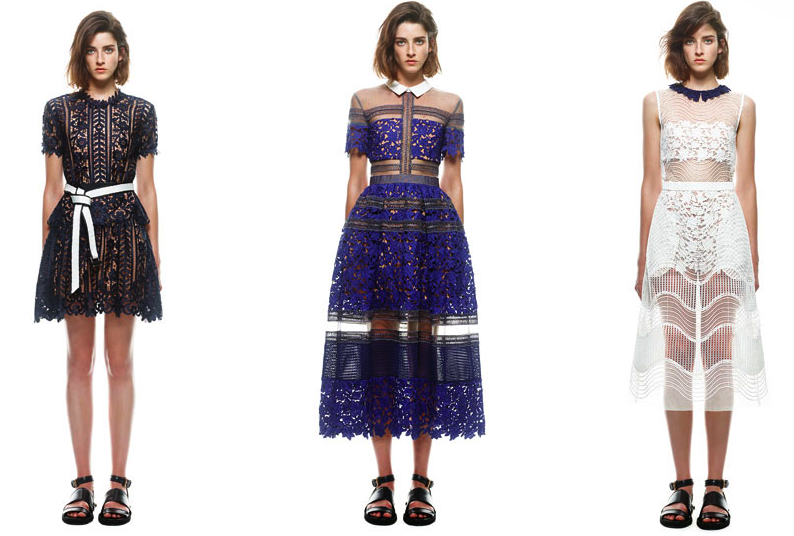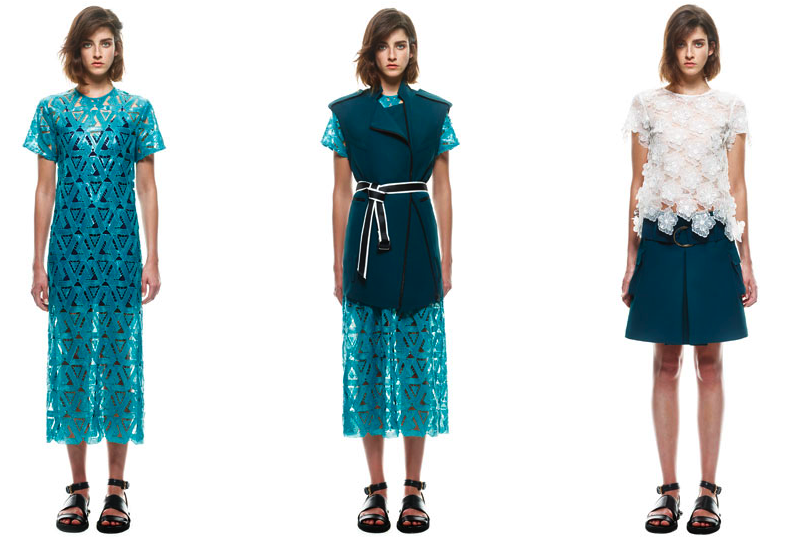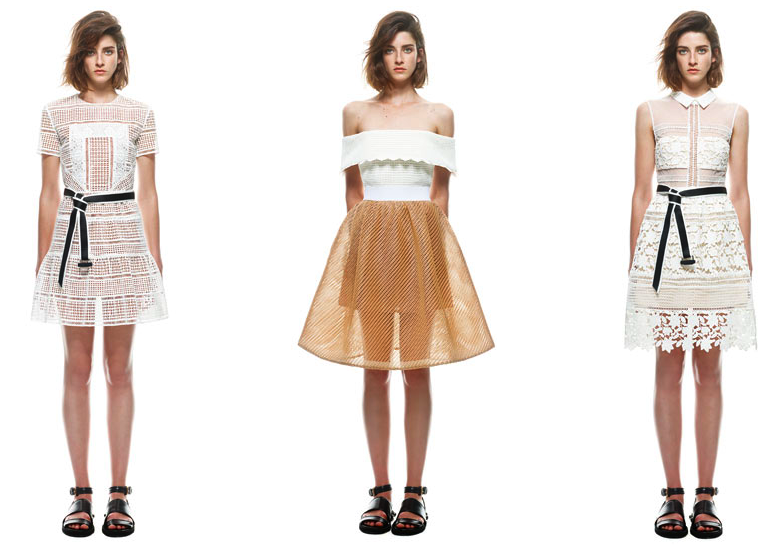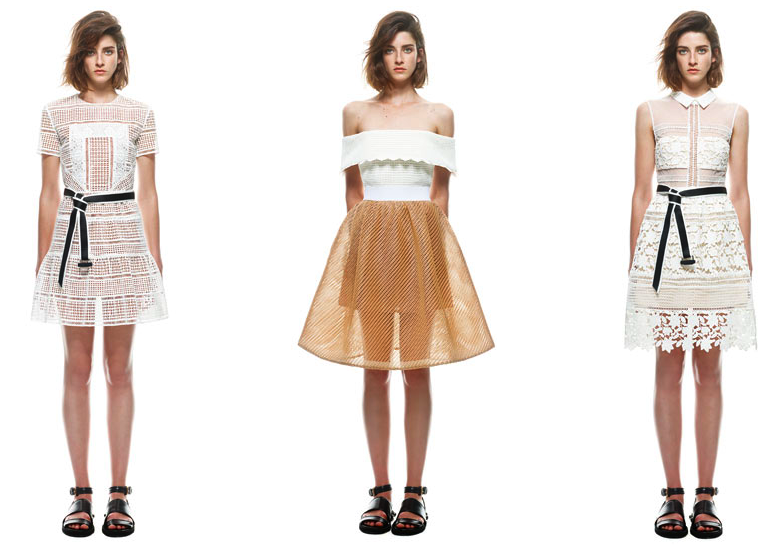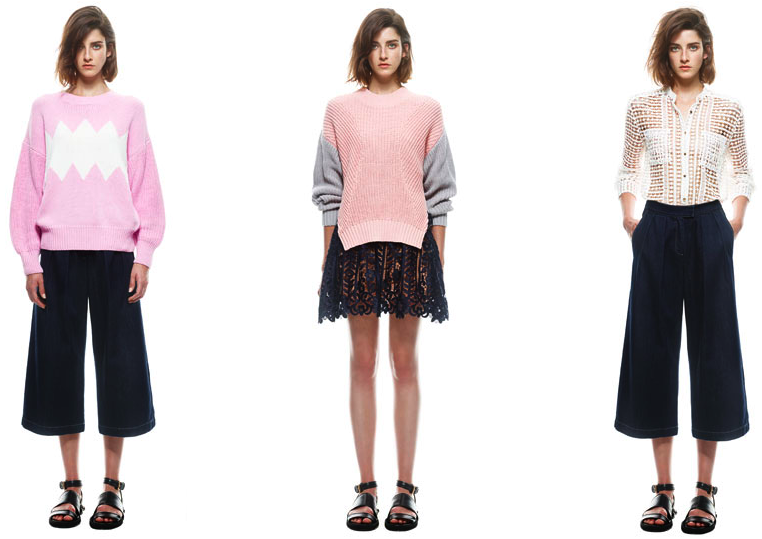 I am also mightily smitten with the chunky sandals the model wears in each shot. The irony of talking about sandals is not lost on me, for as I type these very words I have on giant thermal socks and snow boots!!!
Queen Marie
x