Boo!
I'm beginning to think that maybe I'm slowly getting back into colour and print again, or at least it's on the horizon.
I haven't been excited by my usual bright shades and colour prints for about 6 or 7 months now but I think in part it's because I'm just so fed up with everything that's in my wardrobe and also because I'm focusing all my excitement and energy into Danseuse. I've gotten rid of a ton of clothes to various charity shops in recent week and, whilst there are no visible gaps in my still heaving clothes rails, I do feel I got rid much of my unworn, too small pieces and stuff I generally don't wear but was hanging on to.
There is still room for further purging though, so after I come back from visiting the Duchess over the holidays I'm setting about the rails with ruthless intent and halving the amount of clothes currently hanging there. Why? So I can introduce some fresh new pieces of course.
In terms what new things to buy, I think I might begin with something from the wonderful Boo Pala.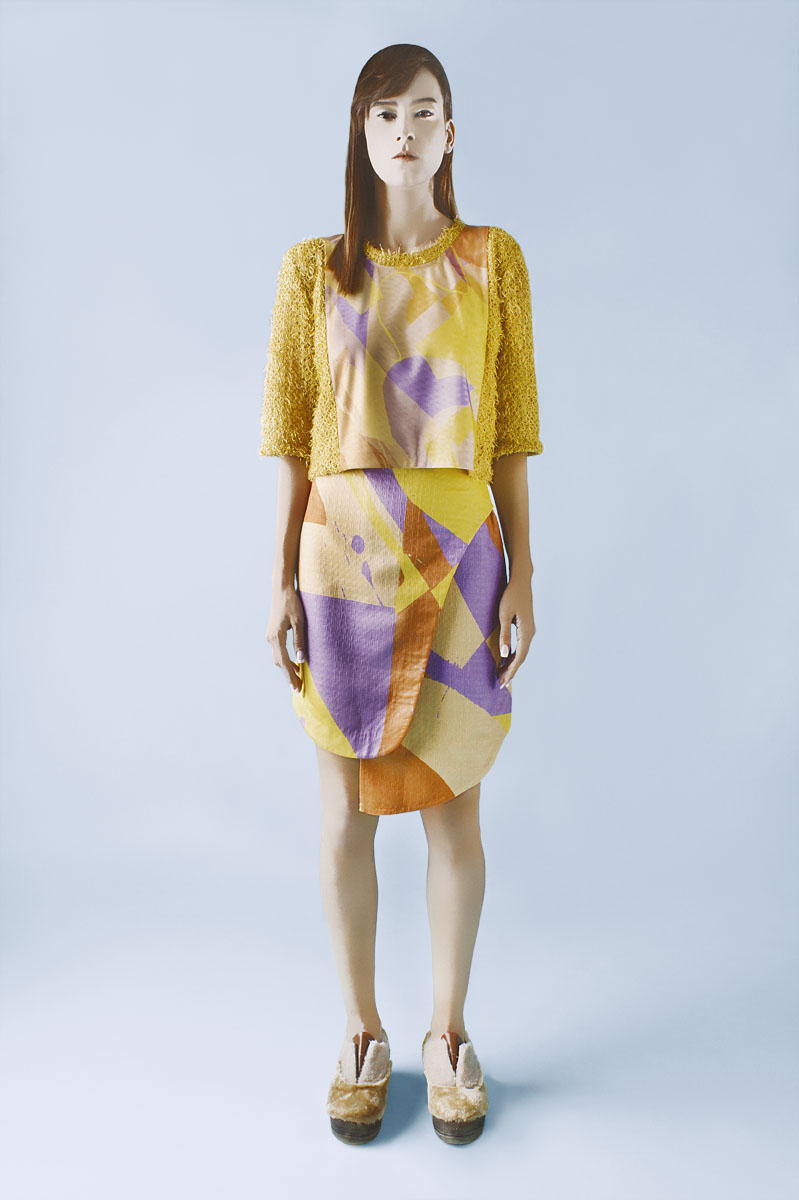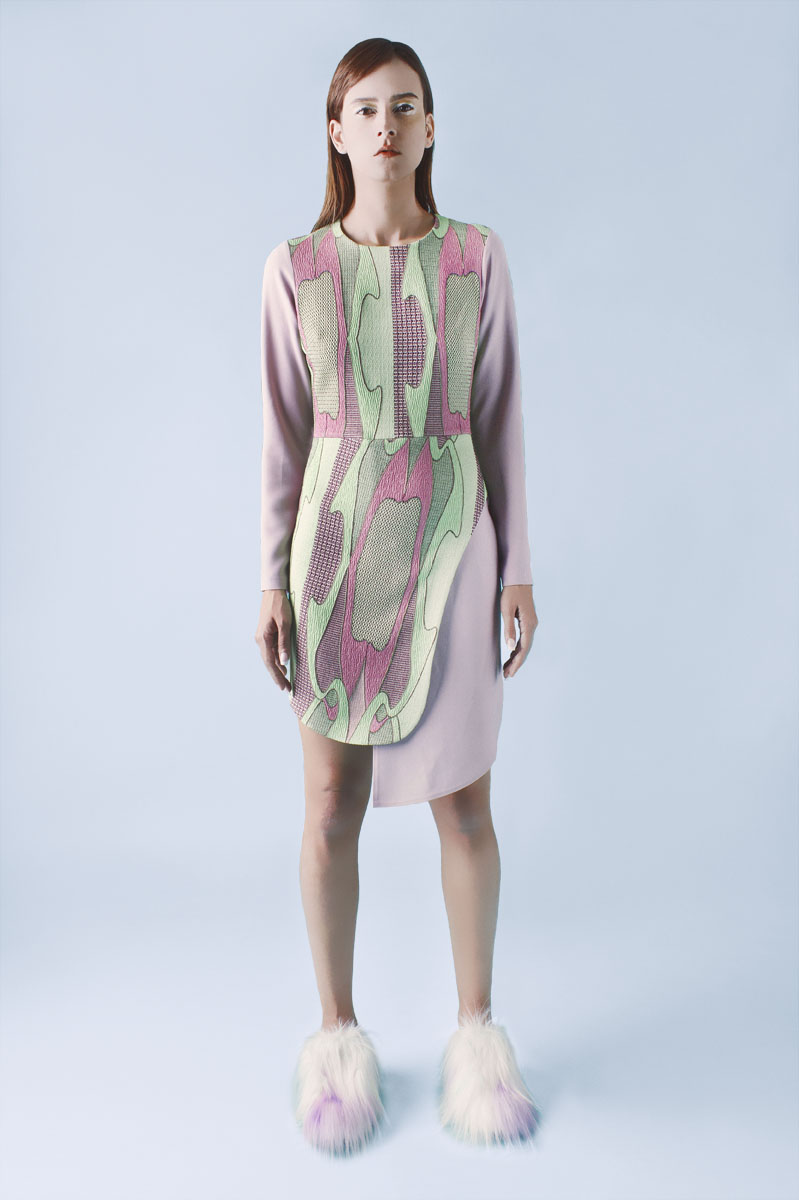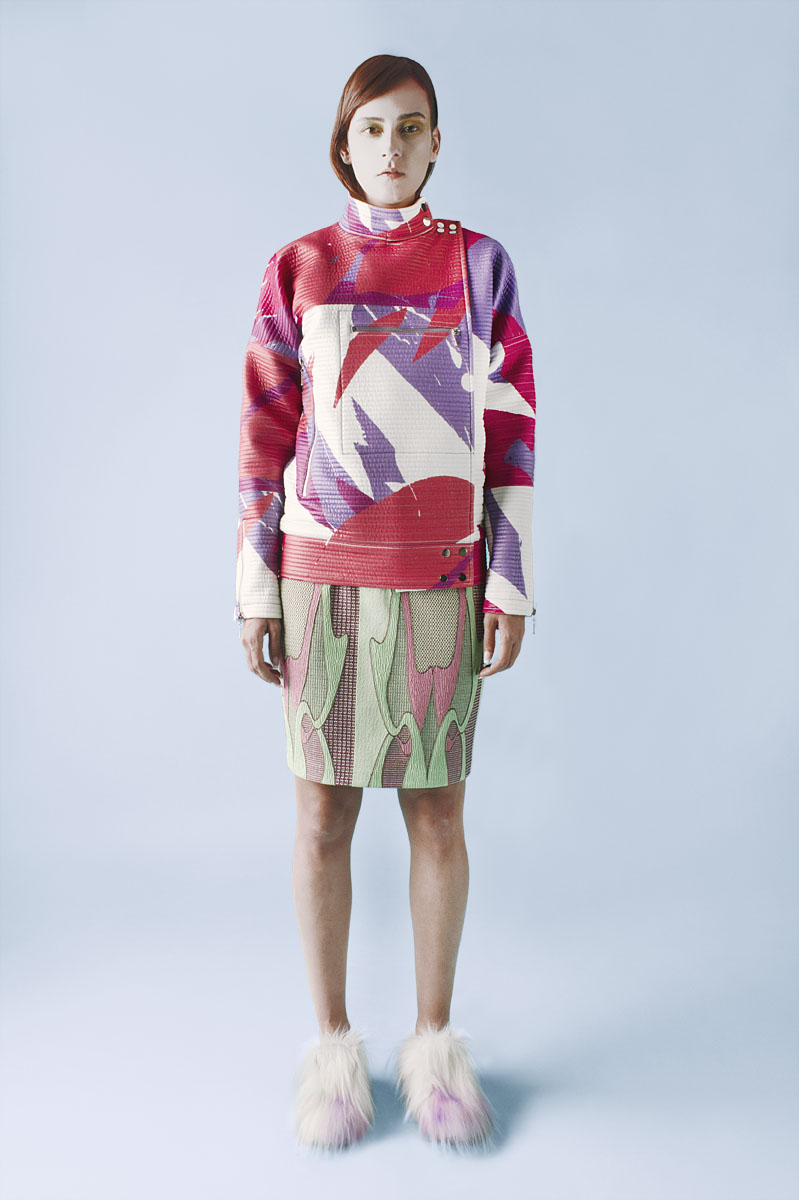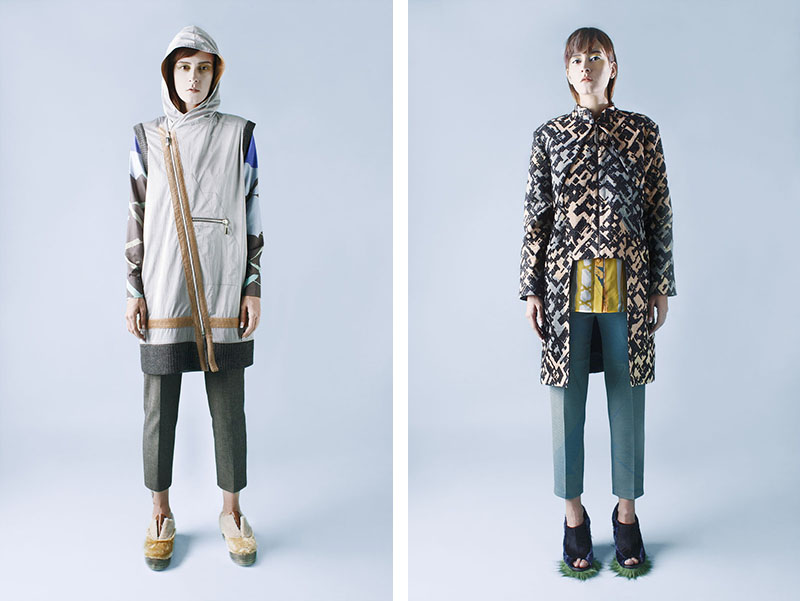 A/W 2014 collection, entitled Bauhaus Moves & Trojan Groves, is functional, sporty and influenced by Berlin and the diverse architecture and culture and the artwork contained within the Bauhaus Museum.
I am a fan of the Bauhaus art movement due to my love of all things 20's and 30's and Boo has perfectly interpreted the shapes and colours prevalent in art that came out of the influential school.
In some instances, Boo has digitally printed artwork onto jacquard fabric and the combination of art and fashion here is a pleasing nod to Walter Gropius' original vision for Bauhaus which was the unification of the arts through craft.
I particularly love the the matching skirt and top in the first image and the printed biker jacket.
Decisions, decisions...
QMichelle