Marvelous Mudo
In the spirit of Queen Marie , who is currently on a jaunt to Budapest with her cousin (that's Oor Francis, in case anyone was ever wondering who the mysterious Ooor Francis was!), today I am featuring some furniture.
Polish brand Mudo Studio was formed in 2009. The Mudo team is made of three designers who primarily concern themselves with functionality, conscious use of materials and precision. 
Katarzyna Cebulak was born in 1981 in Lublin. A graduate of Academy of Art in Lodz, Faculty of Textile Art and Fashion Design. She also graduated from postgraduate course at the interior and furniture design department at Cracow Academy of Fine Arts. She is the winner of the prize of the Ministry of Culture and National Heritage in XXIII Władysław Strzeminski Competition of Fine Arts, the prize of the Association of Polish Artists and Designers in the field of Polish applied arts, as well as the prize of the Polish Chamber of Crafts in Czestochowa and the the first edition of 'Mast Have' competition at Lodz Design Festival. Originator and designer at Mudo Design Studio. She is a teacher at School of Arts and Design in Lublin as well as an enthusiast of modern eclecticism in architecture and electronic music.
Magdalena Kowalczyk was also born in 1981 in Lublin. A graduate of Warsaw Academy of Fine Arts, Faculty of Interior Design. Looking to the works of Ianisa Xenakis and John Cage she created in her MA thesis a futuristic vision of a cultural and music centre. She collaborated with Besta Plus company being the main designer of their stores. Year 2011 was the time when she started her cooperation with Mudo Design Studio as the person resonsible for interior design. A great lover of getaways outside the city.
Andrzej Cebulak was born in 1956 in Lublin and is a graduate of the John Paul II Catholic University of Lublin, Faculty of History of Art. He collaborates with Katherine Newman Design Toronto but is also the advisor and designer at Mudo Design Studio. 
My favourite piece from Mudo is definitely the Borboleta drawer.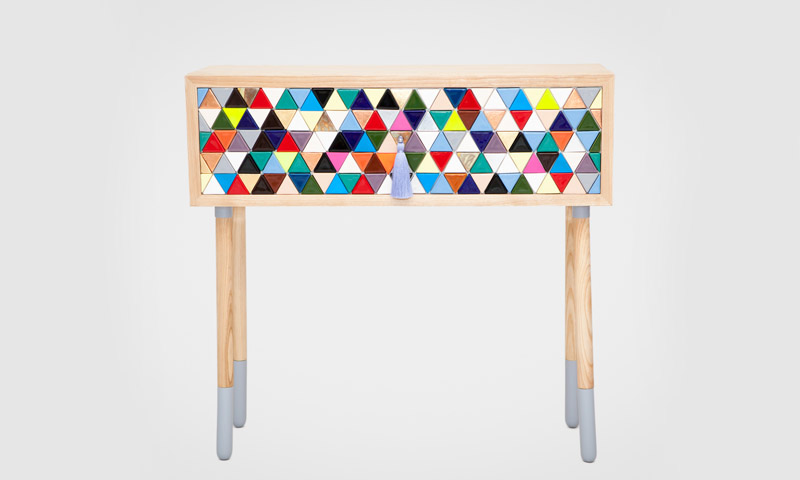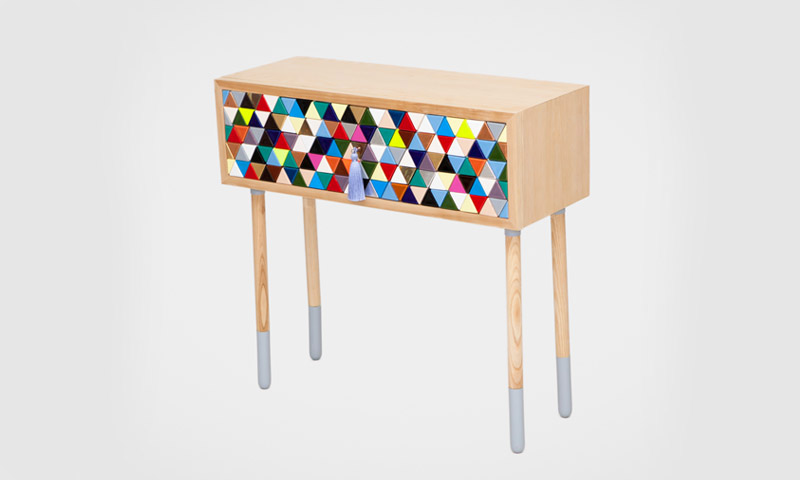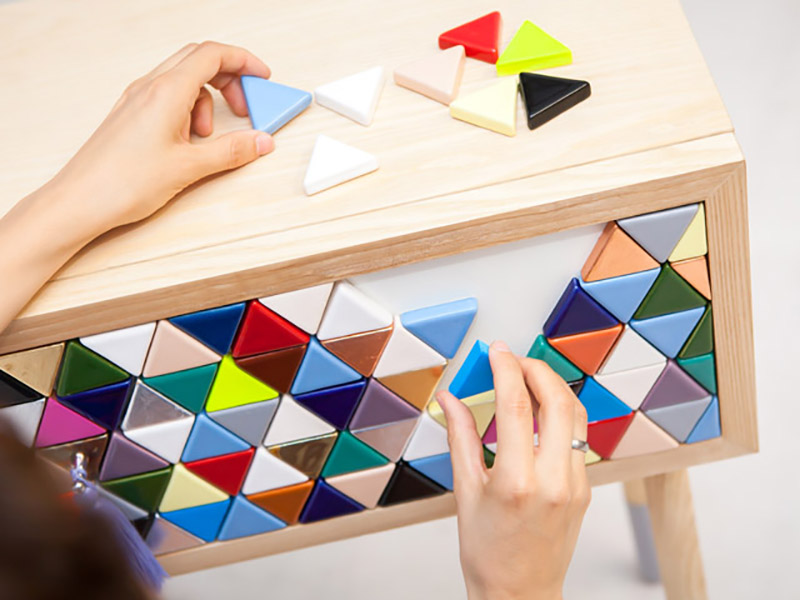 The ceramic triangles are magnetic so you can create as many colour patterns as you wish. I love this!
I don't own my own house or even my furniture but if the day comes when I do, I can just imagine this sitting in my living room ready to relieve my designer's stress.
QMichelle