light it up...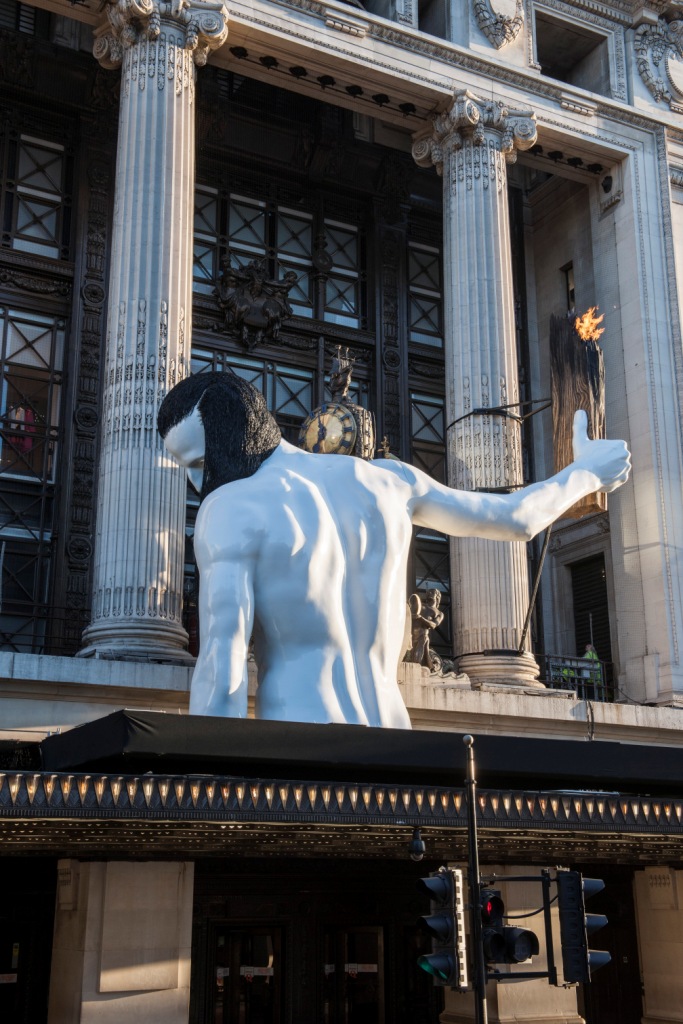 As of today, Rick Owens is lighting up Selfridges.
Inside and out!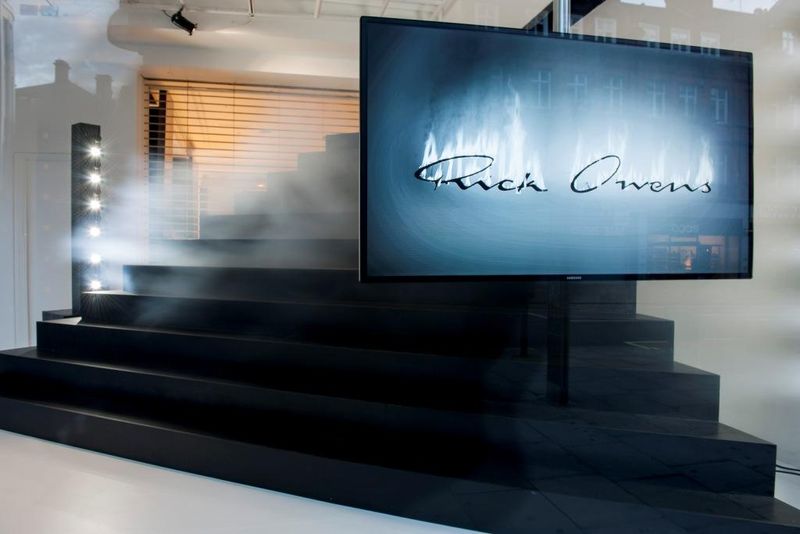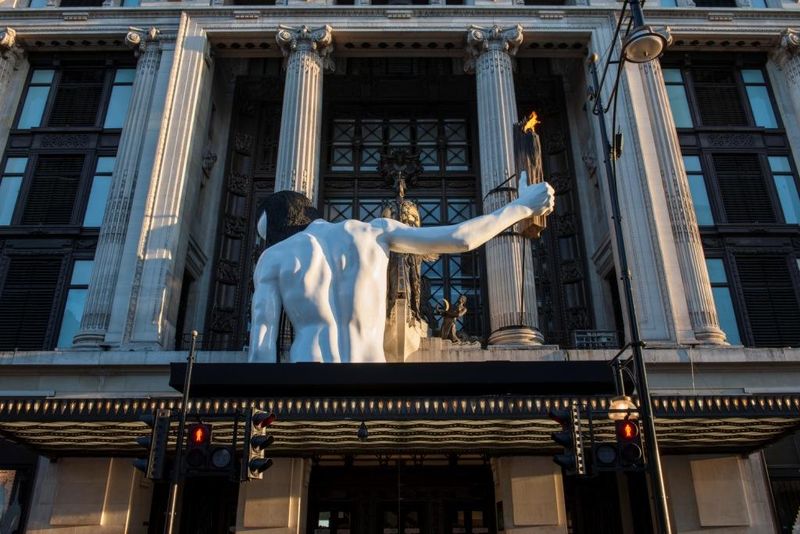 Rick Owens – Master of the Elements – curates the ground floor Wonder Room Concept Store and has created a series of four conceptual window designs. Three are inspired by the opera Salomé by Richard Strauss and Oscar Wilde. The final window is an impossible staircase; inspired by the elements, flaming Rick Owens logos are suspended and a continuous storm of fog cascades.
The centrepiece to the project is a specially commissioned 25-foot Rick Owens torso statue, situated on Selfridges' historic Oxford Street façade. 
The statue which weighs 1.5 tonnes, is constructed in polystyrene, coated in polyurethane resin and acrylic 2k paint. The statue's hair is made from 24 kilometres of 5mm wide strips of coated black fabric - I'll be honest the look of the hair is freaking me out a little. Ok a lot!
The statue took 12 weeks to build by a team of 20 and has been constructed, transported and assembled in four components; torso, head, arm and torch.
This real fire-burning torch will be alight 12 hours a day, and a total of 552 hours for the duration of the project, punctuated by accelerated bursts of flame as the Queen of Time chimes on the quarter hour -
If that's not putting some major drama into your fashion marketing then I don't know what is...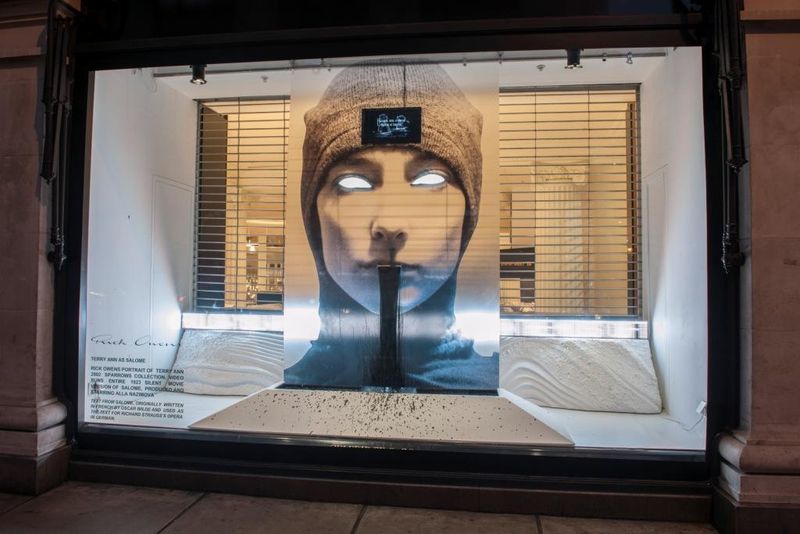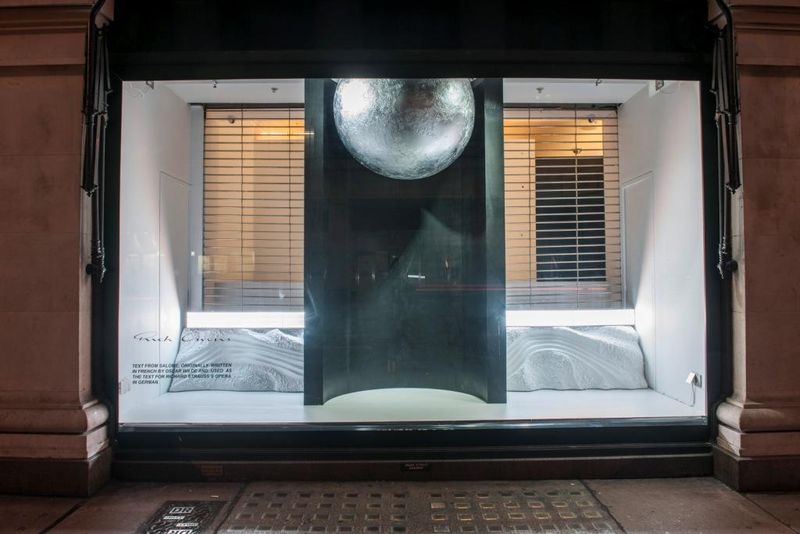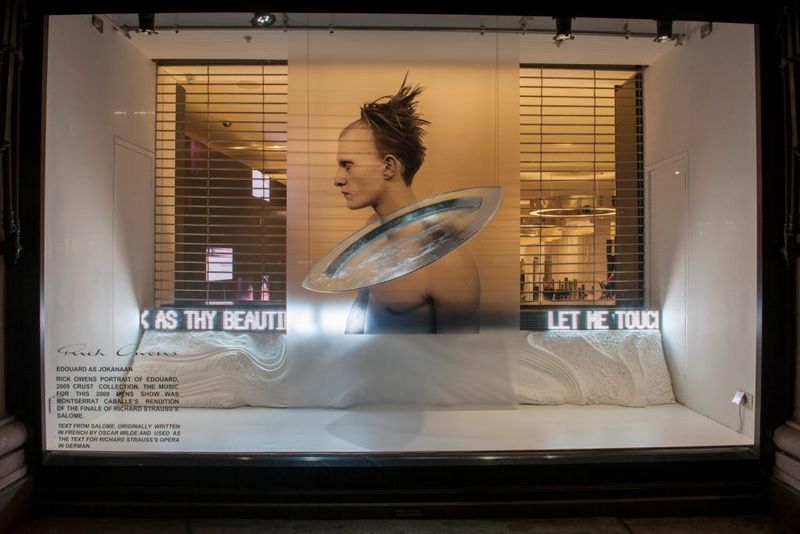 Owens has designed an exclusive 20-piece collection to mark this first creative collaboration with a retailer. Each Rick Owens and DRKSHDW limited-edition piece is labelled with Selfridges' signature yellow and Owens' torso motif.
The collection includes the iconic leather jacket, feather weight t-shirts, crewneck sweats, boxers, tunics, bandanas, do-rags, and Adidas by Rick Owens trainers. Prices range from £30 for a tote bag through to £1775 for men's leather jacket.
Oh how i wish Queen Michelle and I were standing outside Selfridges right now...
Queen Marie