Four To TheFour
Sometimes I feel like we live in an endless sea of black, white, beige and grey - the minimal uniform. The language of slick, chic and safe.
Make no mistake, I wish I could be minimal. I wish I was one of those girls for whom a uniform of jeans, breton tee and a camel coat is enough. How simple life would be. I wish I didn't continually crave colour or the joy of print or feel plain and unexpressive, and even confused, in the moments I don't feel like wearing colour. I've been having a lot of those moments lately, as you know. I've been minimal-ish but it's a forced minimal due to lack of inspiration.
I don't feel like a blank canvas, just blank.
I tried all-white minimal last year, but simply ended up layering even more clothes upon each other to compensate for lack of colour, entirely missing the point! Perhaps, fundamentally, as a creative person I am merely a slave to the dominant side of my brain; the side which is utterly enthralled with and transfixed by the spectrum of colour our world offers us.
I am slowly getting my inspiration back. I'm not quite there yet but I've mercifully moved on from simply shoving on jeans and t-shirt each day. That's in no small way thanks to my Balenciaga shoes, which made me look out long forgotten things in my wardrobe to excitedly pair with my dream shoes. (I'm happy to report that they FINALLY refunded me and new ones are on their way to me, hopefully to remain intact this time. But a big thumbs down to Balenciaga's online customer service, which appears to consist of one very disinterested young French man).
Whilst forced minimalism is not where I want to be, I had to revaluate things somewhat when I received the 2015 resort collection lookbook from Budapest label THEFOUR, created by three Hungarian designers.
It's minimal....but I love it! I would voluntarily wear each piece. Say whaaaa?! I would feel wonderful in each simple, classic and refined shape. How did that happen?! Well, actually, it happened because they have offset the simple palettes with unusual fabrics or exaggerated shapes.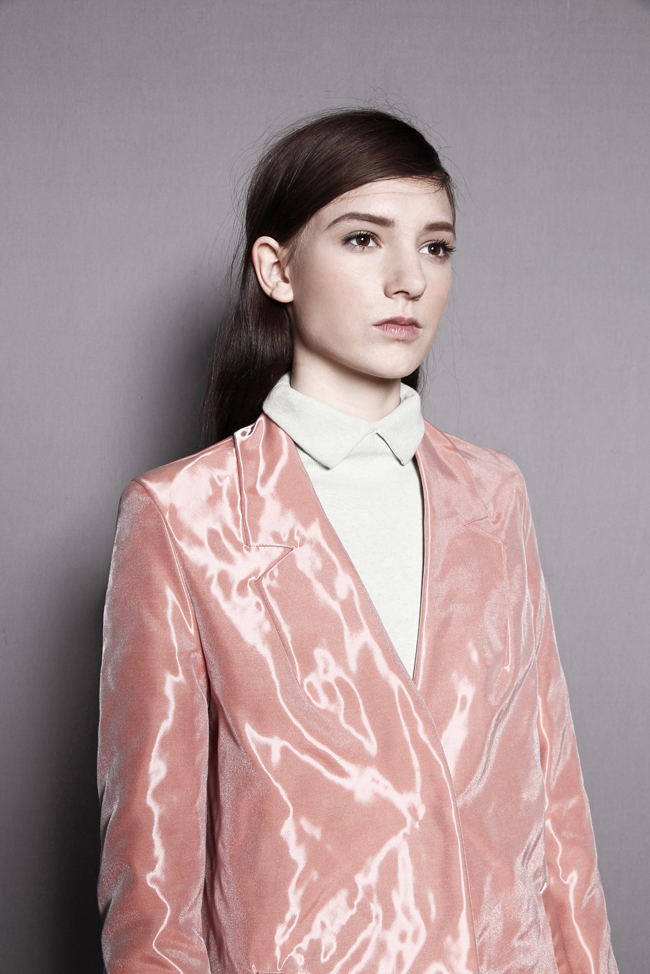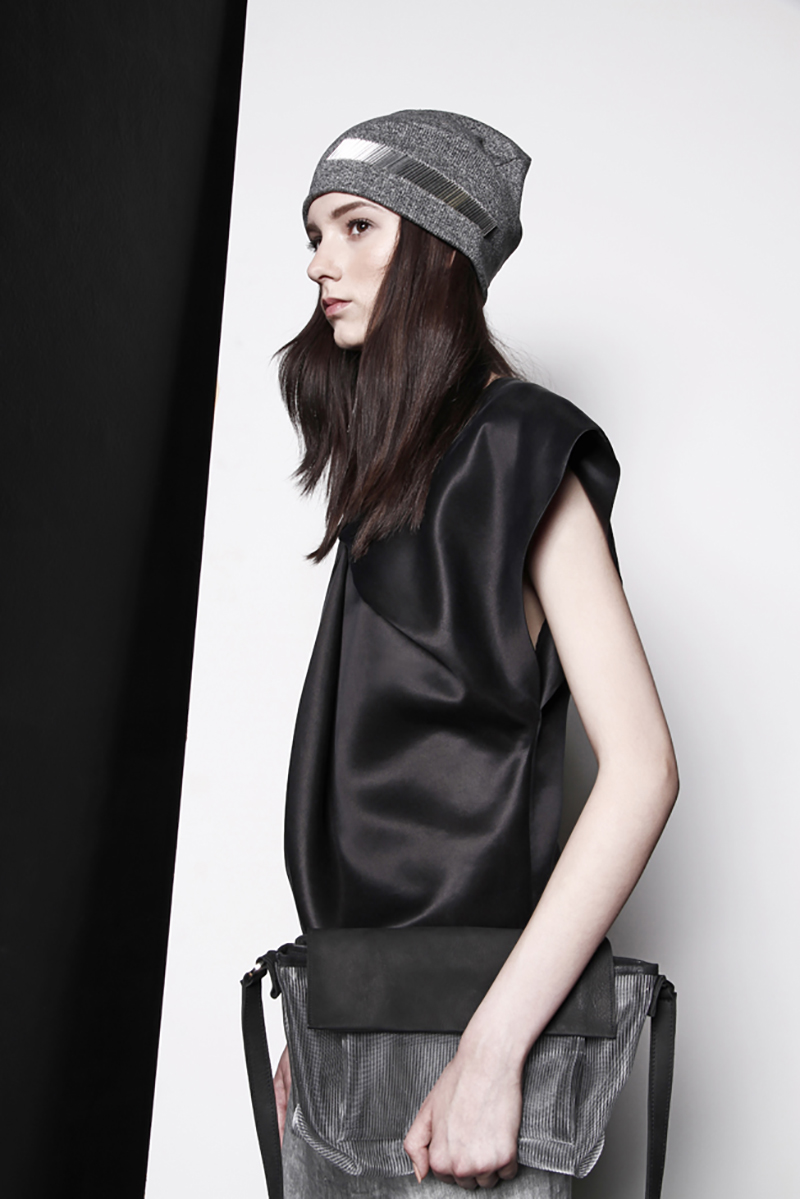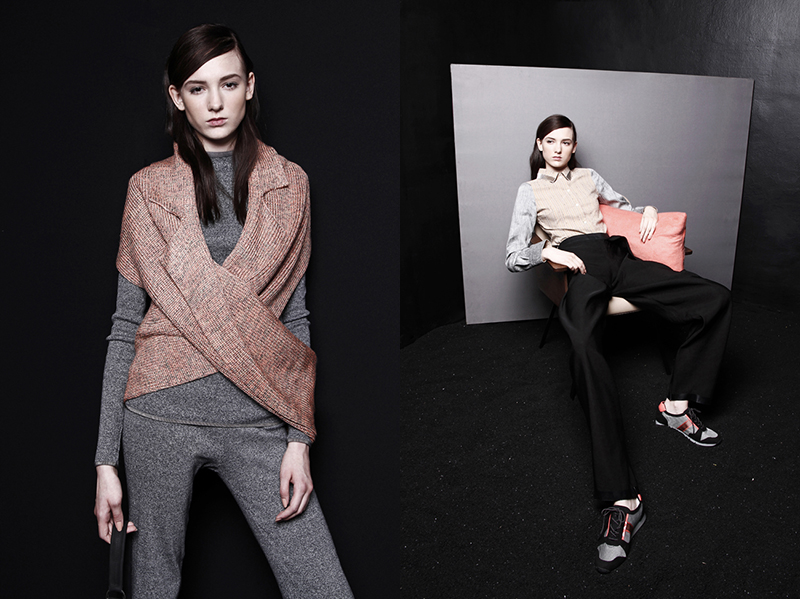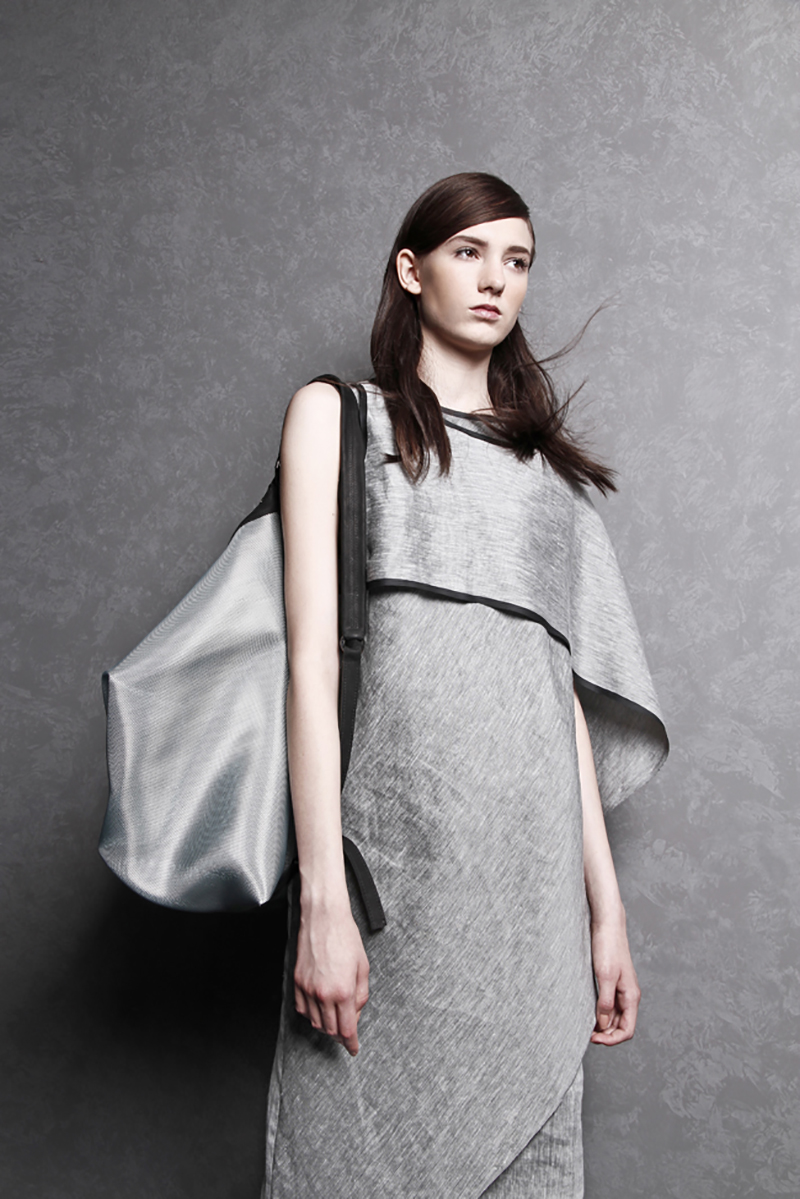 Delightfully wide trousers, a shimmery pink duster coat that looks like cake frosting and lovely folding tops and draped dresses.
The collection is available on We Are Selectors. I am pleased to see the shipping is very reasonable too. I often find that the shops in WAS charge more or the same for the shipping as the actual cost of what you're buying, making it not worth it all. But each piece appears to only be £10 to the UK.
QMichelle