come together...
It's no secret that Queen Michelle and I have less that no interest in sports but given the fact that we live in Glasgow, we couldn't fail to mention the Commonwealth Games at least once...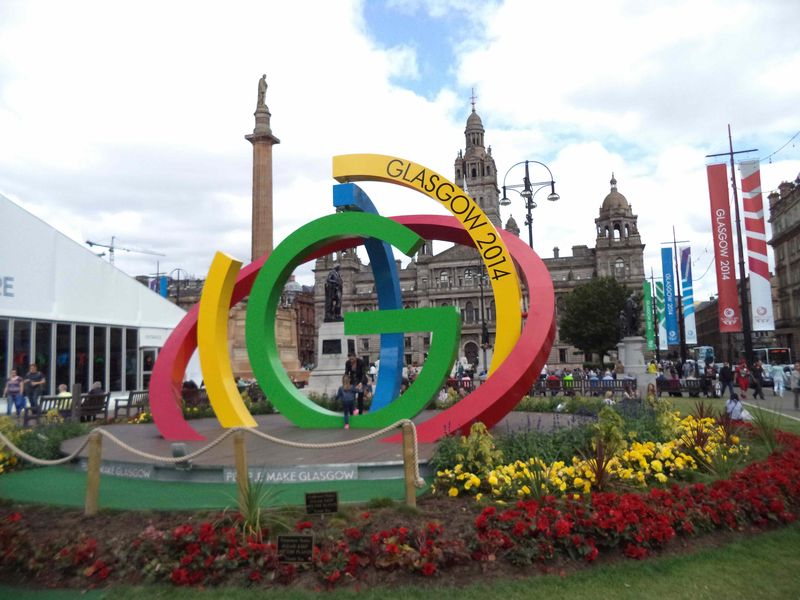 After years of preparation the countdown is nearly over.  This Wednesday, the Glasgow 2014 Commonwealth Games will see 6,500 athletes and officials from 71 countries come together to compete in 17 sports over 11 days, from 23 July –3 August 2014...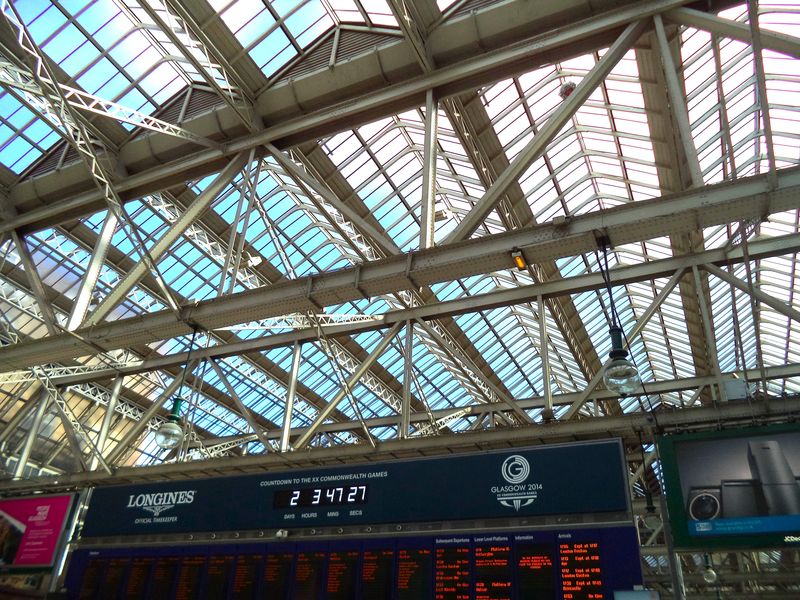 Last week I went for a prowl around the Emirates Stadum and the Athletes Village, then given the fact that I am a nosey cow and that Fair Monday was a public holiday, I took the chance to jump on the train into town with Grande Empresse Gillian to see how the town itself was looking before the games kick off.
I think it would be safe to say I was pretty underwhelmed. But that changed to indignation and actual mortification when I reached George Square, where they have errected a tent selling grossly overpriced souveniers. £100 for a polyester thistle mascot anyone?  It was shameful, just shameful...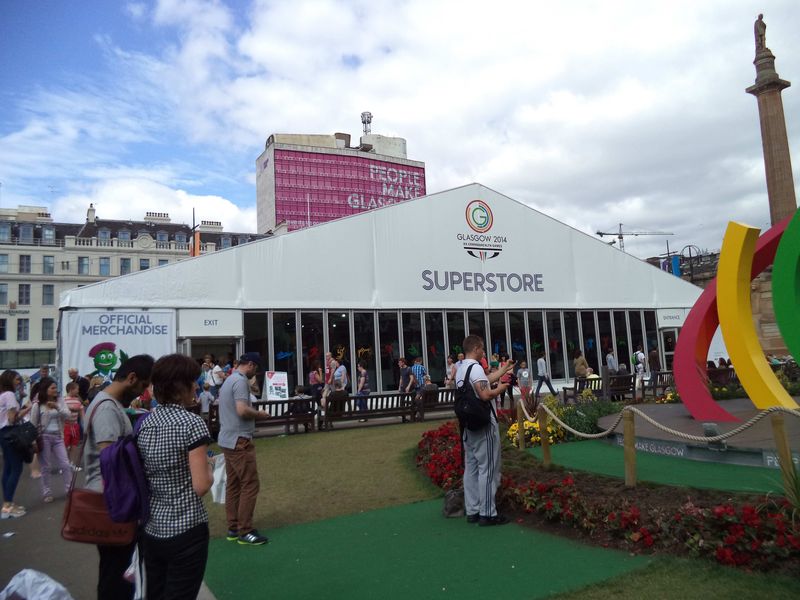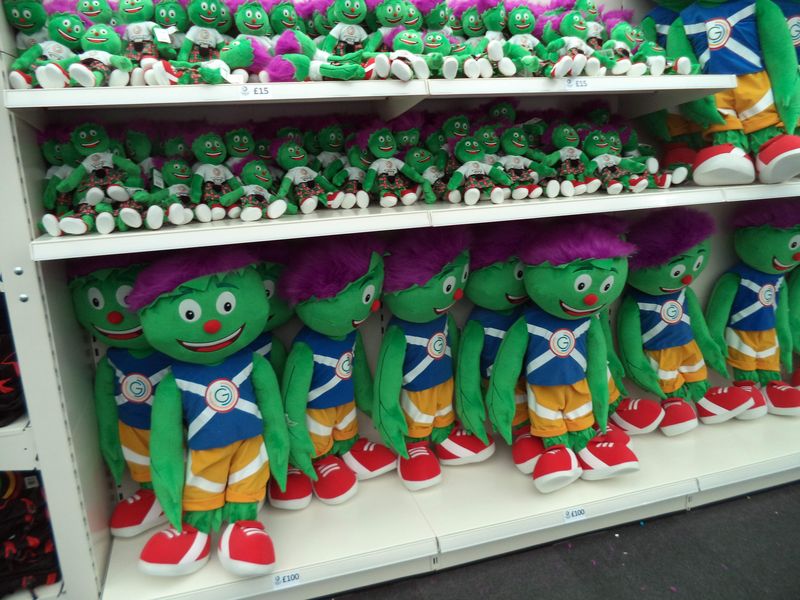 Instead dear visitors, look up and feast your eyes on the Glasgow rooftops that make this city truly special.
Glorious Victorian splendour everywhere you look in carved stone or glass and cast iron.Yes it's a little tired in places but no less beautiful for that...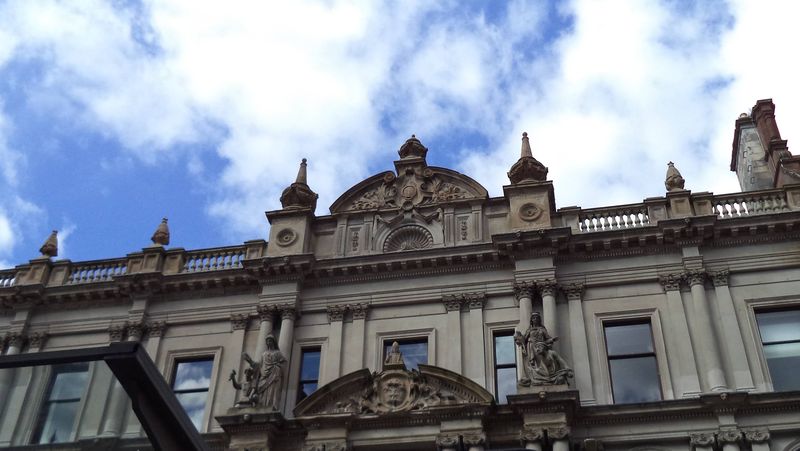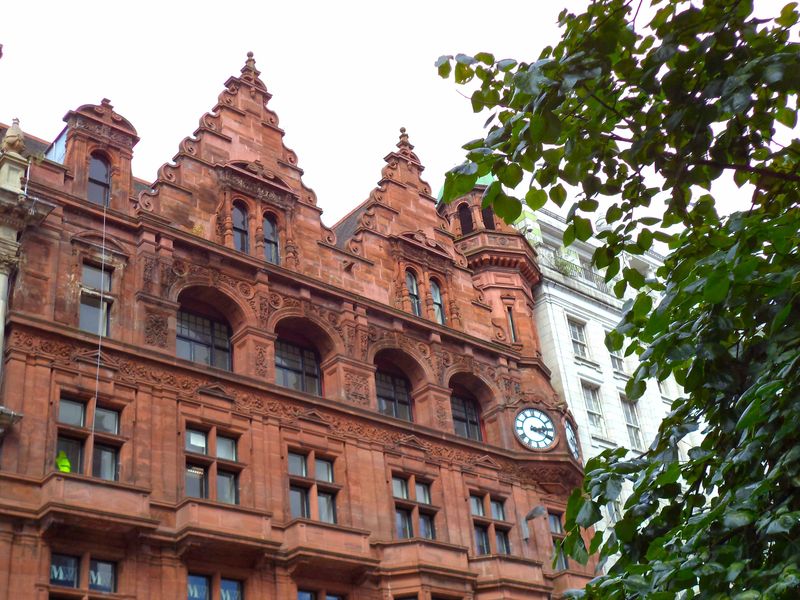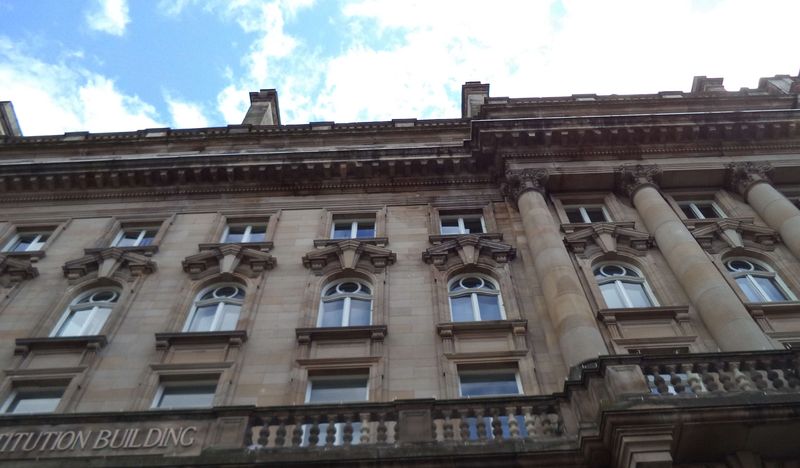 But if it's real life athletes you want to see you want to and you don't have tickets to any of the sporting events, then worry not, I'll tell you where you can find legions of them -just head for the 24hr  Tesco at Dalmarnock!
The store was full of them last night, all buying mobile phones, shampoo and vitamins. It was totally surreal and let's be honest, standing behind the commonwealth's finest in a supermarket queue  is about as close to any sport as I'm going to get during these games...
Queen Marie