Welcome To The Metropolis
We all have eras and periods in history which are our favourites. Some of you with adore the Victorian period, whilst others might lean more towards the swinging 60's.
In terms of history, mine is medieval period, particularly the 12th - 15th Century. My heart races when I see a castle, even a ruined one. Especially a ruined one. I could wander around a castle for hours on end, soaking up the history of battles, knights and doubtless drama and tragedy that happended within those cold stone walls.
Stylistically however, my favourite period, hands down, is the Art Deco period.
My love afair with this era began in design school, when we were tasked with chosing a typeface and creating a poster based on the style of the font. I chose Avant Garde, designed by Herb Lubalin in 1974. Whilst the font is from the 70's, it's none the less very 30's in feel and my (hand painted) poster design was hugely inspired by that era.
Speaking only recently with Prince B about what our house would look like should we ever buy one, we both agreed it would be filled with antique 20's/30's Deco furniture and decor. I have dreams of a Deco dressing table scattered with vintage perfume bottles and sunburst motifs above the doors.
It was oddly timely then that I should receive an email about the new collection of Clarice Price Thomas. Entitled Metropolis, it's heavily influenced by Deco period New York and the incredible architecture of the time, particularly buildings such as the Empire State and Chrysler buildings. 
We also see the same imposing shapes in the form of high rise tower complexes in Fritz Lang's epic 1927 film of the same name. Fritz Lang was influenced by the skyscrapers he saw in New York when he visited the city in 1924. Whilst construction of the Empire State Building didn't begin until 1929, the parallels between that and Fritz Lang's imagined buildings is astounding. Both the film and the building have now become synonymous with the era.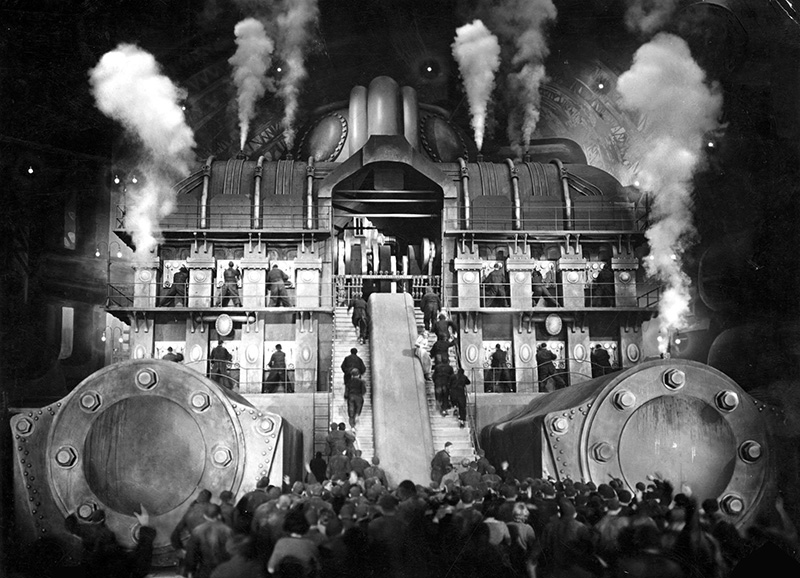 With her collection, Thomas manages to perfectly evoke the period without looking overly vintage. In fact, these pieces are decidely modern.
The collection features 18k gold and silver and semi precious stones such as rhodolite and peridot.
Clarice Price Thomas is the daughter of a watch & clock maker. She designs jewellery which combines her interests in machinery, movements, mechanisms and antiques and uses her beautiful old milling machine to create all of the shapes. 
QMichelle