Never forget to play...
The Finnish designer and architect Alvar Aalto famously said "never forget to play"
Words that the  Nordic Society for Invention and Discovery (NSID) have taken very much to heart.
NSID is a small research / design Lab based in Sweden and Finland. NSID explores and develops products beyond our imagination. Among NSIDs work you can find the No More Woof, the Flower Shell, Wall of Sound and the Flying carpet, design projects to make you smile while you think! 
NSID share Alvar Aalto's values, instead of trying to fit in they look to break the rules. 
To that end they have created the Savoy Bag inspired by his famous Savoy vase...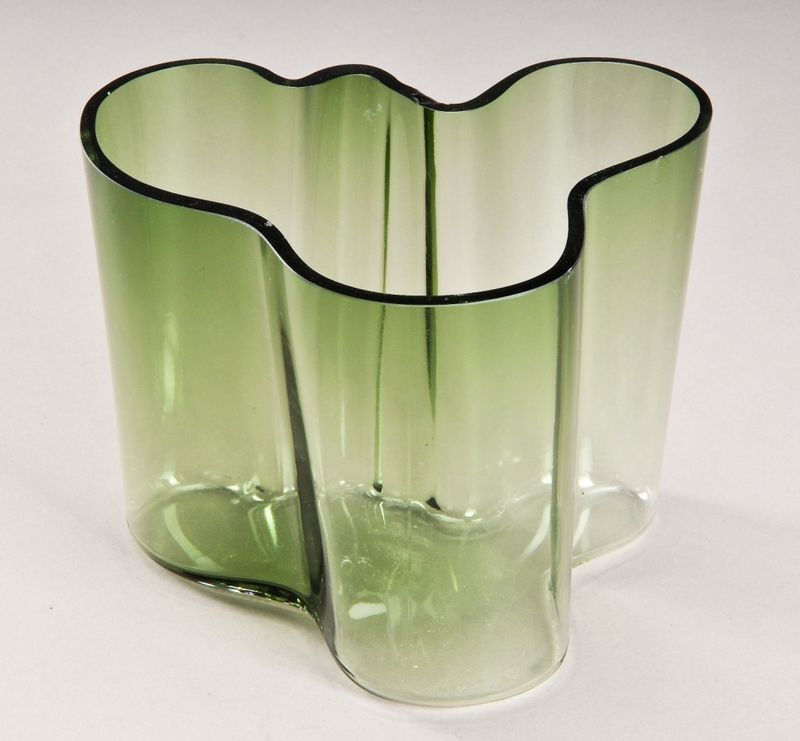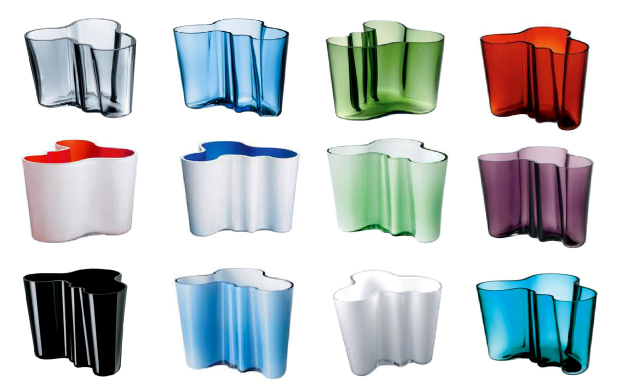 The Savoy vase belongs to the best-known products of Finnish designers. For many people the glass vase, with its asymmetric shape and freely curving tapering walls represents the quintessential qualities of Finnish design: originality, straightforwardness, and aesthetic sophistication.
This striking vase received its name after a new luxury restaurant in Helsinki, called Savoy and opened in 1937, for which Alvar Aalto together with his wife Aino designed custom furnishings and fixtures. The restaurant was situated at the top floor of the new Industrial Palace building, and was complete with a liveried Negro porter, and a dining terrace overlooking a park. The vases were placed on every table and their baylike forms allowed flowers to be arranged in unusual, more individual ways. With their protean identities - showing different faces at different angles - the vases belonged to the most remarkable features of the restaurant. The other element directly related to these forms was a kidney-shaped table on an undulating base, located in the middle of the restaurant and serving as its focal point and centerpiece.
 The bag is similarly striking...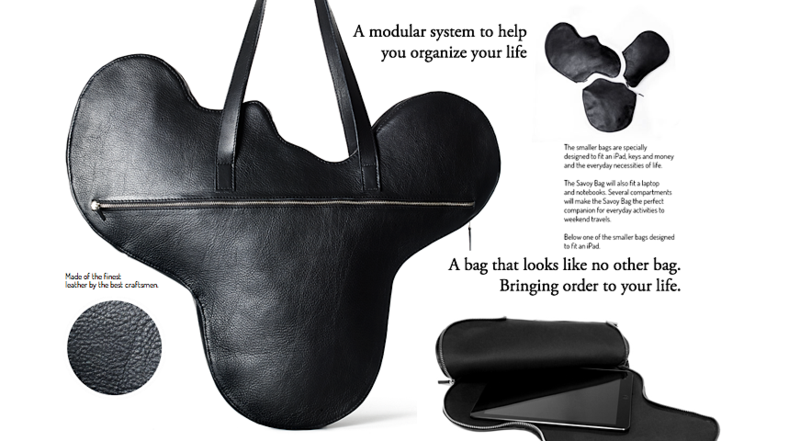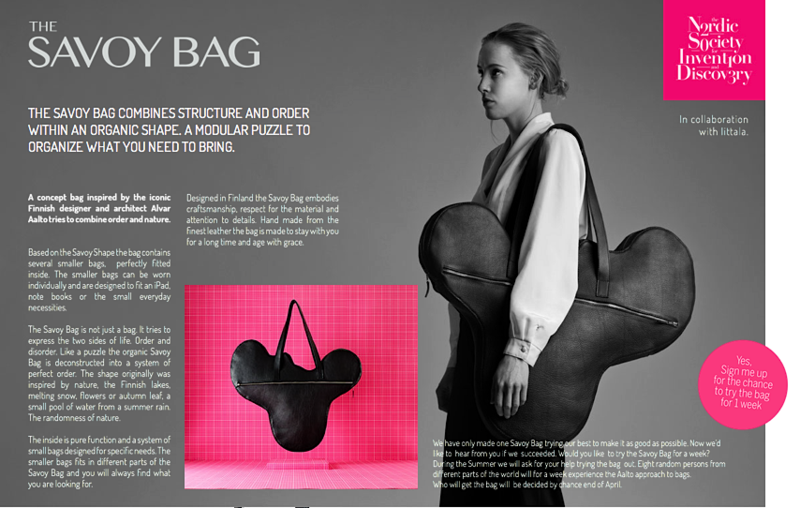 But  perhaps the most remarkable thing about this bag is that they have made only one!
 They have concentrated on making the very best bag that they possibly could and this summer they are looking for eight people to try  the bag out for a week and see just what makes it so special. Then at the end of the trial, one lucky person will be chosen and they will get to share their life with this unique item forever.
If you would like to be considered to be one of the lucky eight, then email them here -
INFO@NORDICINVENTION.COM
But you better be quick if you want to beat Queen Michelle and I....
Queen Marie
x