And the bride wore a boob tube...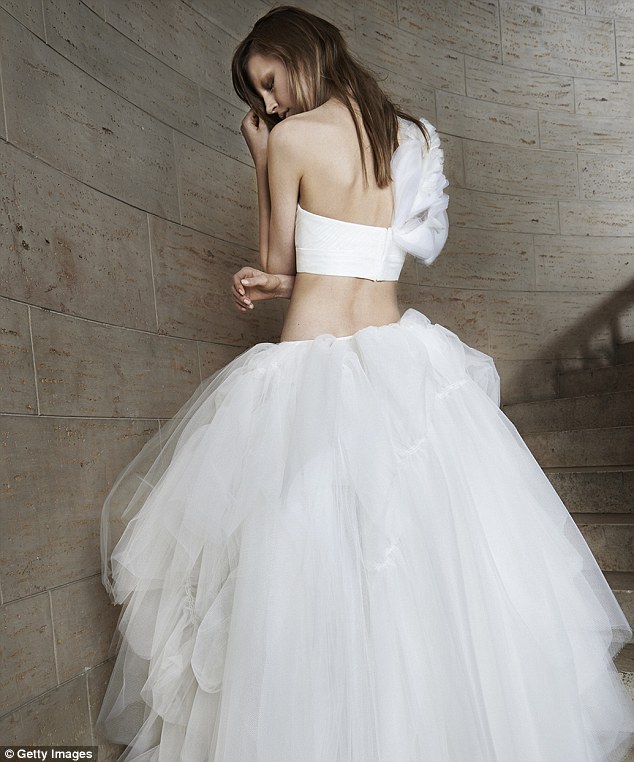 When it comes to bridal wear, Vera Wang is no stranger to causing a stramash!
Her current collection which features elbow length leather gloves and harness details raised a few eyebrows  on it's showing last year, although to my eye it looks a whole lot more interesting than big bland meringues...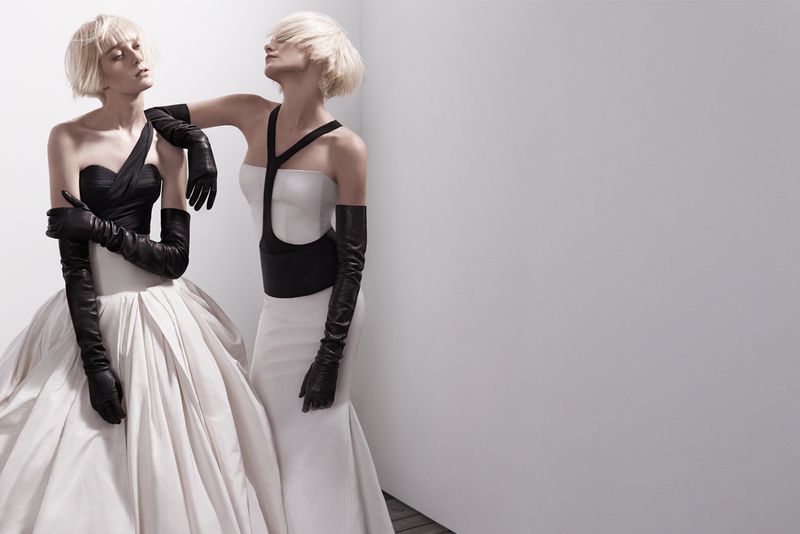 On Monday to introduce her Spring 2015 collection, instead of a catwalk presentation she posted a video on her website.
A rather moody video featuing etheral young women complete with bleached eyebrows and and white mascara mooching around woodland and an old mansion while black roses burst into flame.
Wang said in a release that the wedding dresses are meant to be 'dreamy and edgy, because girls today are edgy. I don't think of bridal anymore as a niche.'
I don't know about you but I'm guessing a bride in a white strapless bustier top is going to be pretty niche!
 [youtube http://www.youtube.com/watch?v=Ut4bW7BsLck] 
 Wang, whose bridal collection presentations are always highly anticipated, explained that she chose to do a video instead this year because of the sensual experience it entails.
'The opportunity to create a visual and expressive experience of the clothes, as interpreted by my fashion vision, is a whole new way for me to communicate with not only brides, but women everywhere,' she said.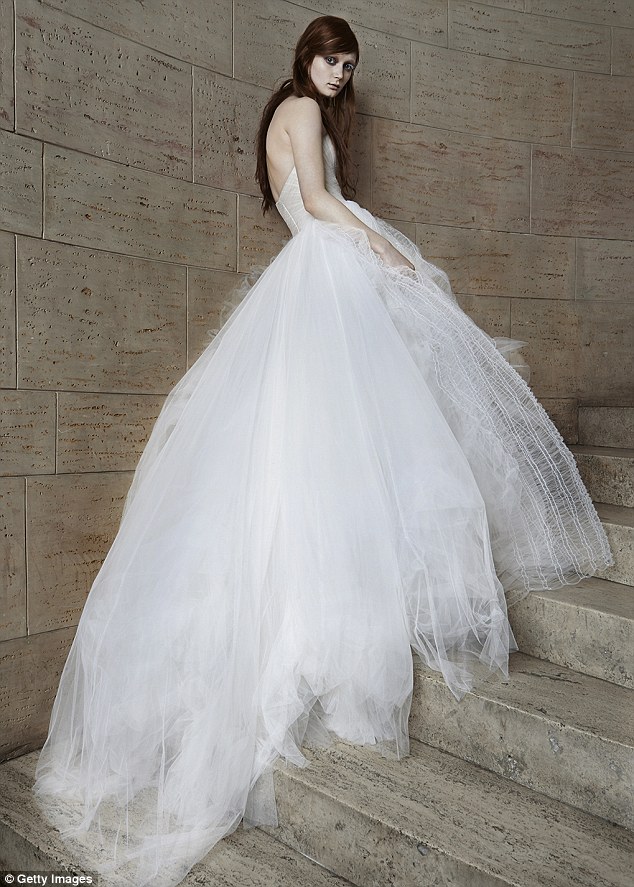 Talking about the collection she said - 'Hopefully, people will realize that these dresses can be worn for anything,' she said. 'They just happen to be white.'
Which I think is being a touch disingenuous when you consider that a "Vera" could cost you up to $25,000 ( or more) and who is going to spend that kind of money on a long white dress, that is not for a wedding
Looking at her website and also Browns who stock her in their bridal department, I noticed that nowhere does it actually say how much the dress costs, instead is says -
 "Price on application" or "Make an Appointment"
Oh that doesn't sit well with me at all. It smacks of "if you have to ask how much it is, then you can't afford it" 
Now while I understand that they are doubtless trying to discourage timewasters, this tactic will doubtless also put off some girls who have been dreaming of and perhaps even saving up money for their dream dress.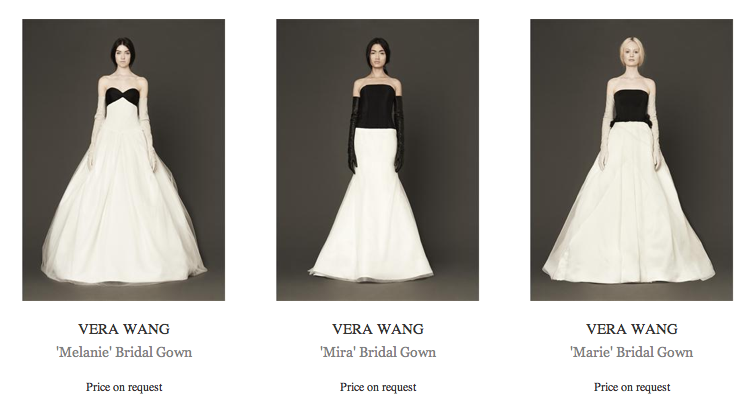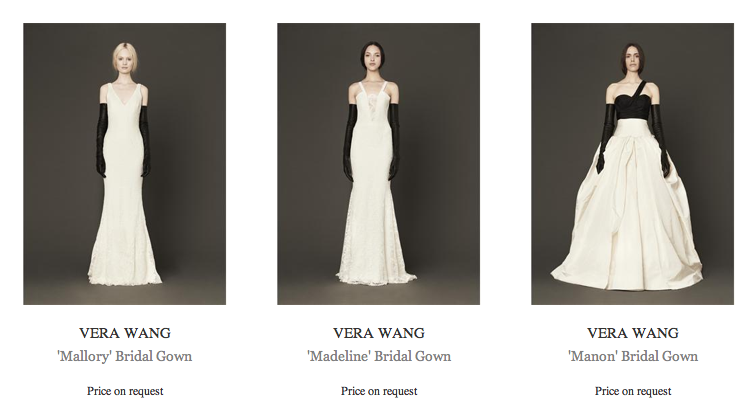 The look was all part of an esthetic Ms Wang hoped to achieve, saying that 'lightness of being, delicate and discipline, sensual and seductive' were her inspiration. She forgot to mention 'wealthy' 
Having said all that, if money was no object, then there can be no doubt that these will be the dream dresses of many many brides to be out there.
Queen Marie