super sulk and the octodiver...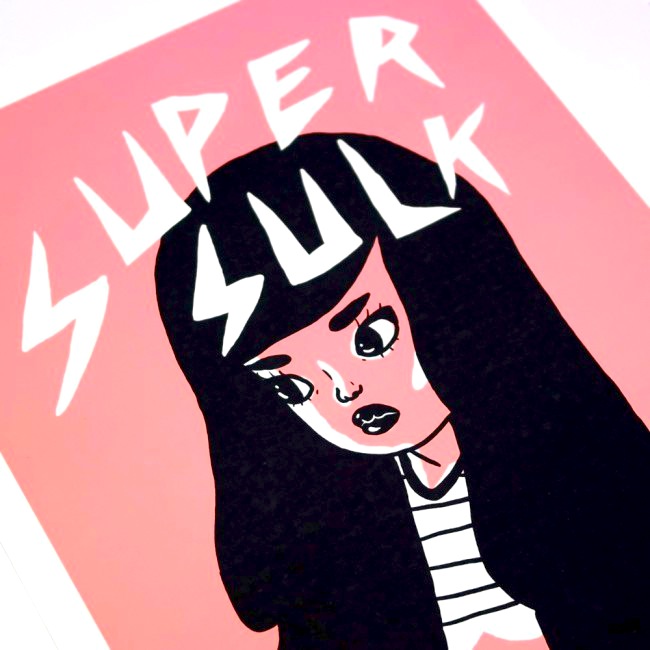 Through the week, I made a long overdue online visit over to charming Hannah Zakiri.
I love this little store it is always filled to the brim with the most charming things. Perfect for presents and even better for little treats for yourself when you need a little pick me up! If you are in Edinburgh you can also go into the actual shop, at 43 Candlerigg Row, which I'm ashamed to say I have yet to do...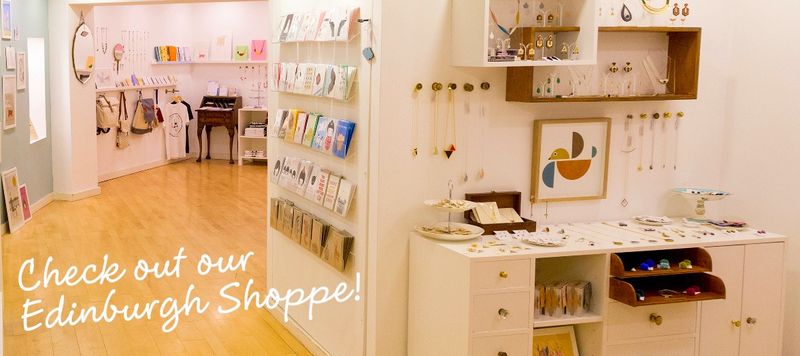 I was no sooner through the door, so to speak, when I spotted this wonderful print below by Mel Stringer...
Super Sulk Print £15.00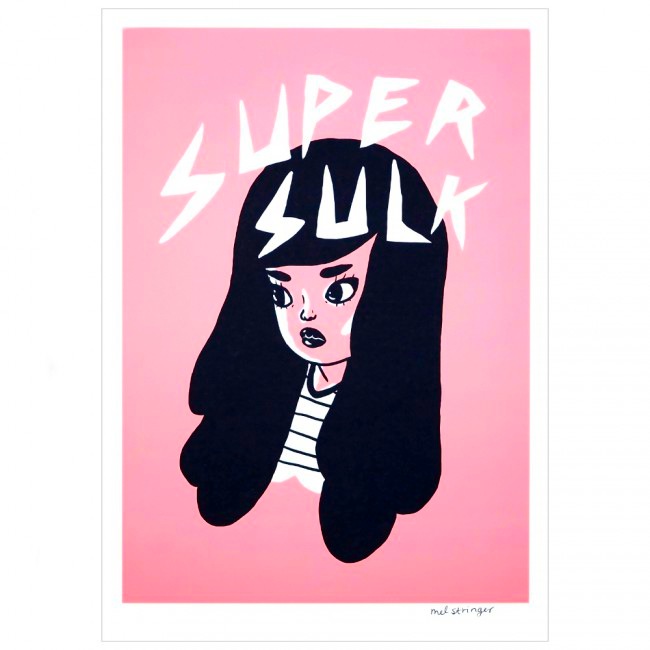 I'm not much of a sulker. Over dramatising and melodramatic oh yes but the sulking not so much. 
This card below made me laugh it was so direct!
Don't be Shit Card £3.00
 Be super intstead. It's alway better to be nice!
Super Brooch £10.50
They also feature the work of another  longtime Kingdom chum, the lovely Becky over at Swank Jewelly.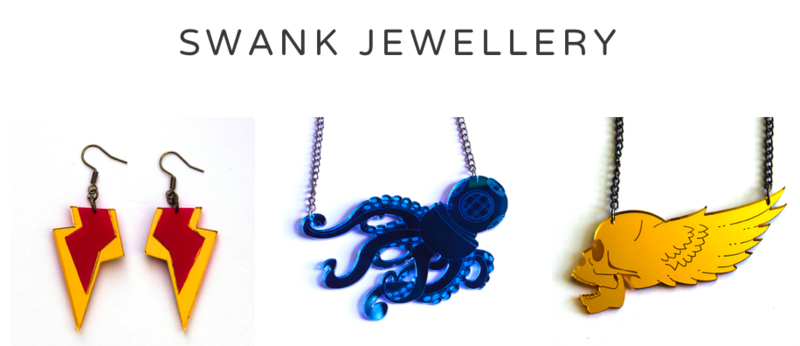 You know me and mirrored perspex, I just can't help myself. But who could possibly resist an Octodiver? 
OCTODIVER NECKLACE   £26.00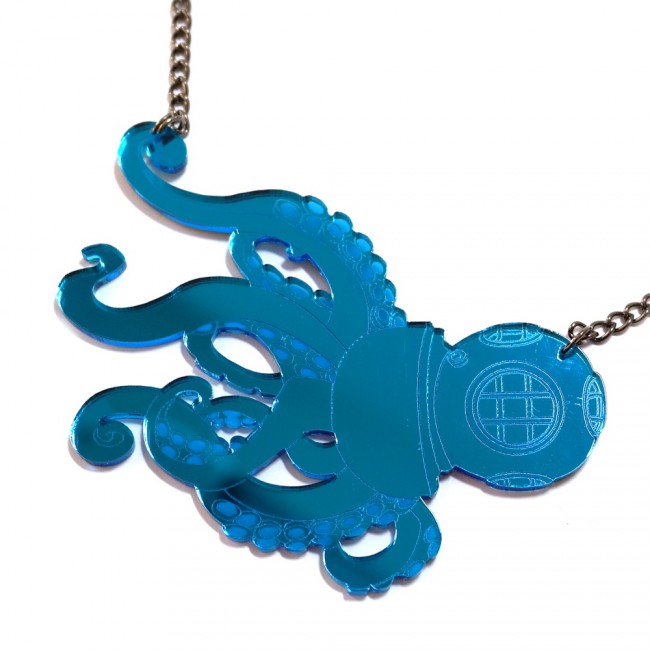 Becky explains her inspiration saying - "I really love octopi, but there are plenty of people making octopi necklaces so I wanted something different,, one day I spotted an old divers helmet in a pub and loved it. So I've stuck it on the octopus and hey presto, the octodiver! The octodiver is laser cut by a small company in the UK and put together by my fair hands. It is cut from blue mirrored perspex and measures 10.5cm across, so it ain't small"
 WINGED SKULL NECKLACE  £22.00
Queen Marie
x