here kitty kitty kitty...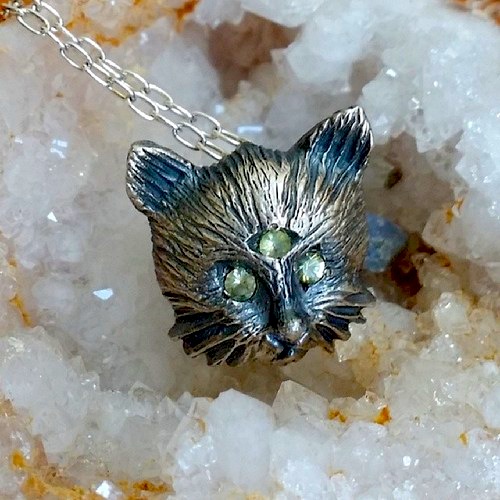 Long time readers will be familiar with the work of the lovely Tara Levitin the designer behind Leviticus Jewelry.
We have been huge fans of her work for many many years now.  The depth and breadth of her imagination is such that her work appeals to both Queen Michelle and I but in totally different ways!
Her latest collection is no exception. Since I first set eyes on this little three eyed cat necklace last week I can think of little else. He really belongs around my neck.
Hand carved and cast in sterling silver he is oxidized for an aged look with a peridot stone in each eye, hanging from a 17" sterling silver chain. Each piece is made to order and Tara has said that you can choose annother stone for his eyes. My birth stone is a peridot which I normally find quite dull but it is beyond perfect for this little guy!
Three Eyed Cat Pendant Necklace  $200.00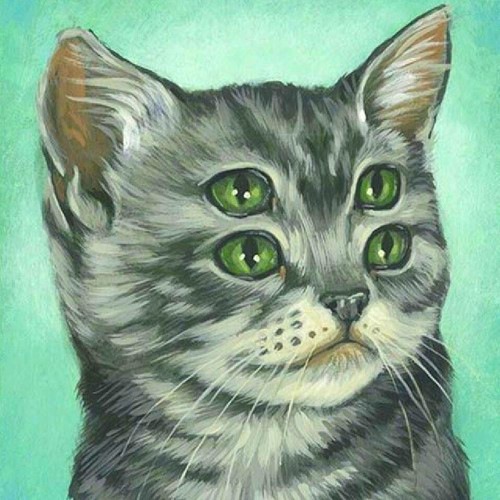 Named in homage to her brother Levi and the childhood nickname she once conjured for her older sibling, her line is imbued with a slightly dark, dare–we say gothic sensibility. Browse through her provocative collection and you'll discover subtle historical details woven into her very modern work.
Moved by pieces from the past, from one-of-a-kind vintage baubles she's unearthed at estate sales to the storied black jet (mourning) jewelry popularized in the Victorian era, Tara's design direction reflects a sentimentality with a patina rich in history, yet current and on the cutting edge.
She is having a sample sale right now of her latest pieces but you had better move quickly before I snap everything up over there...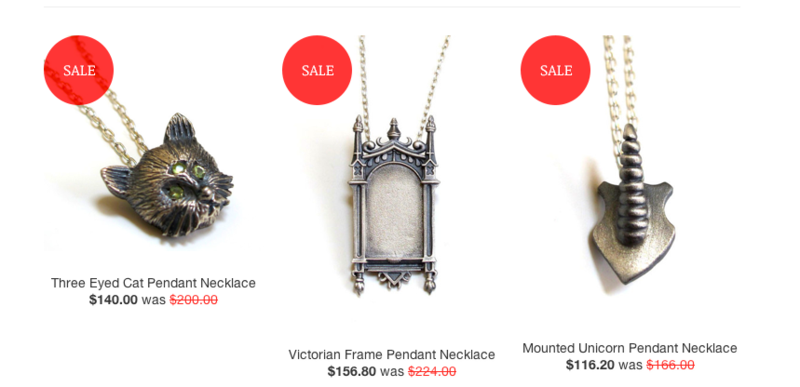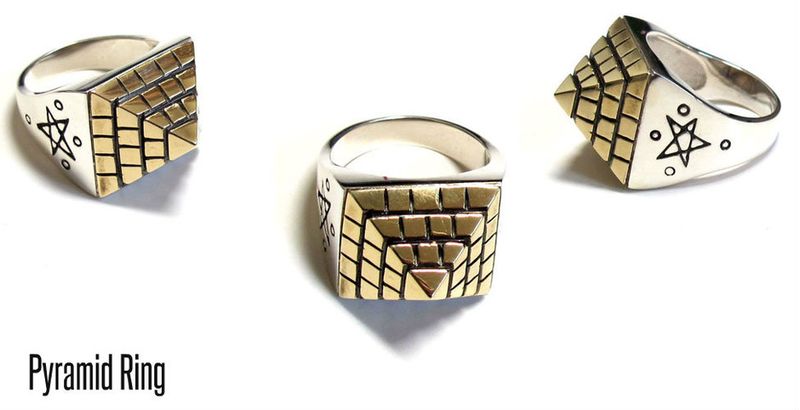 Queen Marie
x