lace, love and liberty london girl...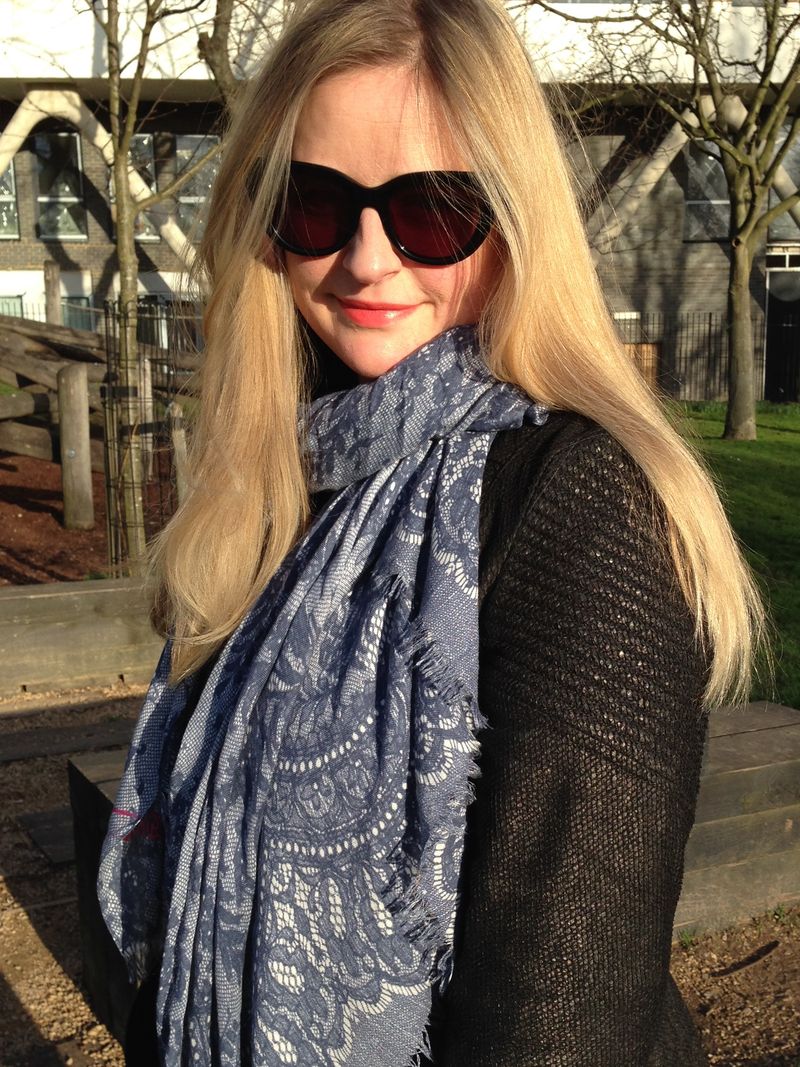 Time flies past so quickly, it's hard to believe sometimes how many long years we have been beavering away here in The Kingdom
One of our very first blog friends was the delightful Liberty London Girl. And even though her cover is now blown, it always feels quite strange to call her by her "real world name" Sasha Wilkins.
February has been a busy month for LLG,  for as well as all her fashion week duties, it saw Hoss Intropia announce its latest collaboration with her lovely self. They  tasked her with designing a limited edition scarf, sold exclusively online at  Hoss Intropia  and via the Hoss Intropia flagship store on Slone Square.
What a charming scarf it is too! Vintage inspired and effortlessly versatile, Sasha merged contemporary styling with 1950's design, to develop the scarf. The complementary colourway features hues of lavender, alongside the subtle branding of Sasha's autograph. 
Talking about the project LLG said -  "When Hoss Intropia, a brand I've worn for years, and I first started talking about the possibility of my designing a scarf for them, I was quite concerned: My artistic ability starts and ends with a packet of felt tip pens left over from high school. But when I came across a piece of vintage lace from the 1950s in a box of my grandmother's things I knew that I wanted to turn it into a beautiful 21st century scarf, that would work with both jeans and a chic dress. By scanning and manipulating the lace pattern and printing it onto fabric, we have the perfect amalgam of old and new, which also reflects my life as both fashion editor and blogger."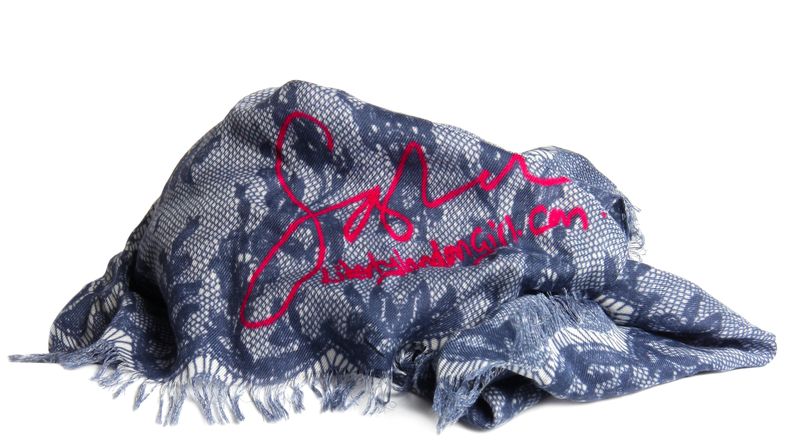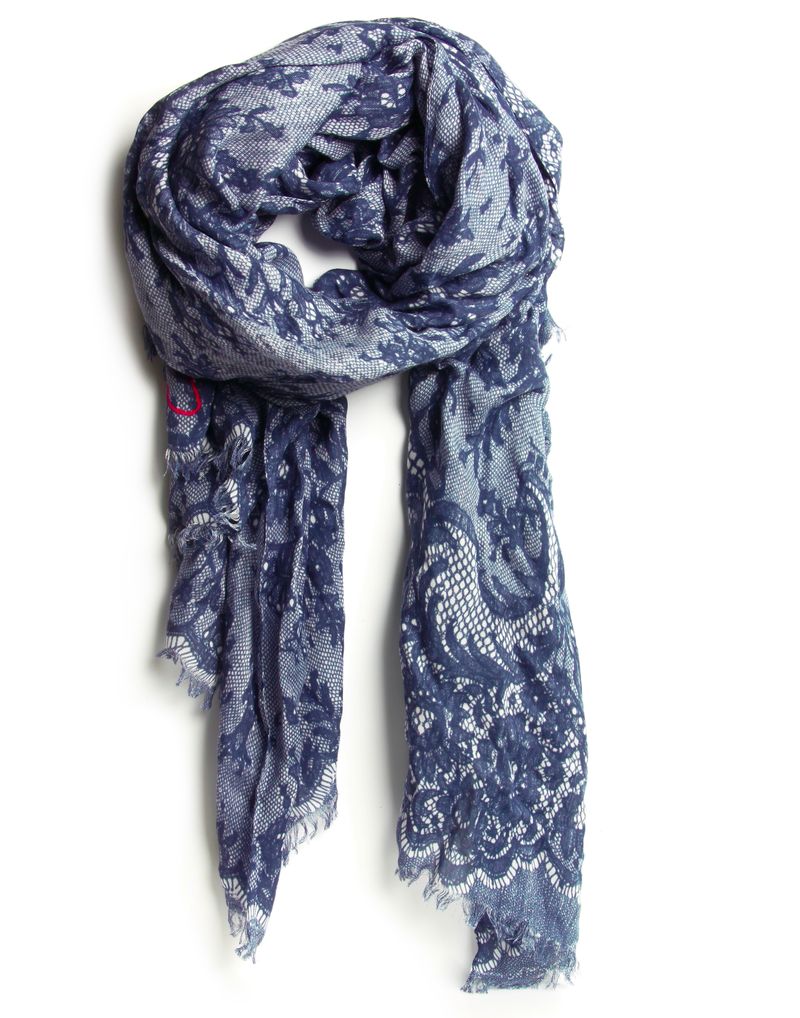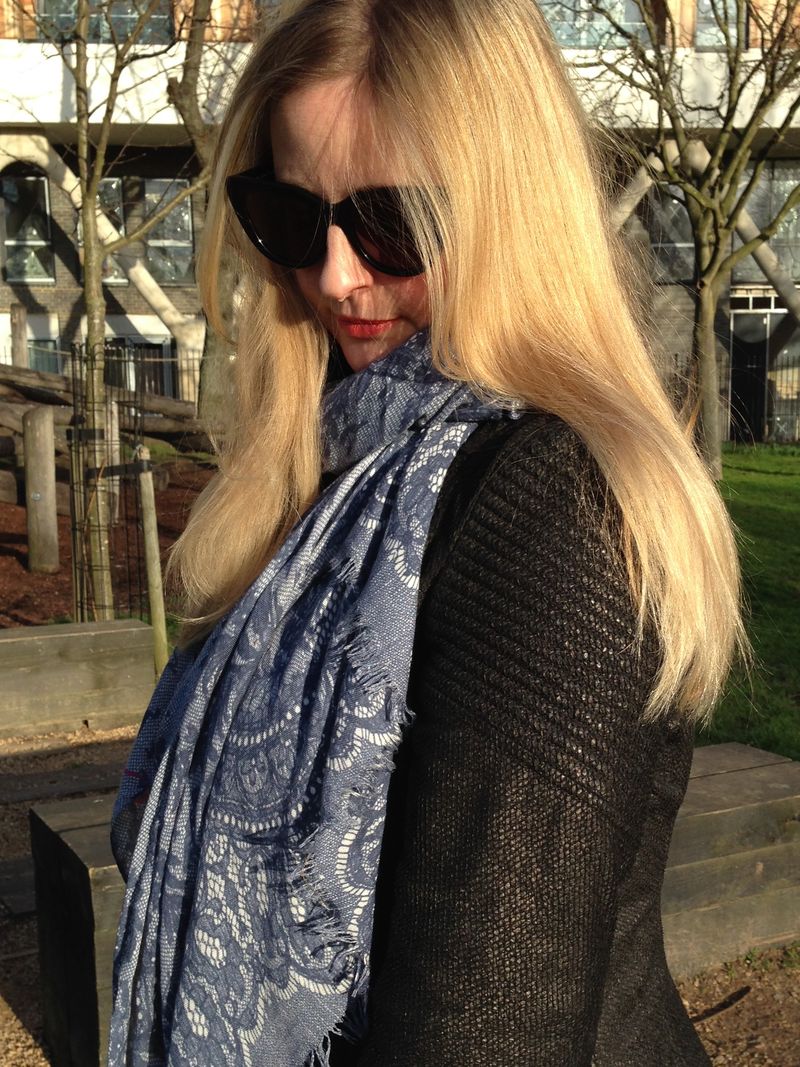 Sasha's scarf is available now from £40 and 10% of all sales  will be to be donated to Oxfam , continuing their support to fighting global poverty. 
 So if you are thinking about buying a scarf for spring, then please buy this one!
Queen Marie
x