a paper doll to call my own...
So The Great British Sewing Bee is back on our screens and although I can't even sew on a button, I do enjoy watching other people do it.
Watching them stuggle with paper patterns last night, reminded me that I had  still to share the work of the Jordan Grace Owens an artist & illustrator living in North Carolina in the USA.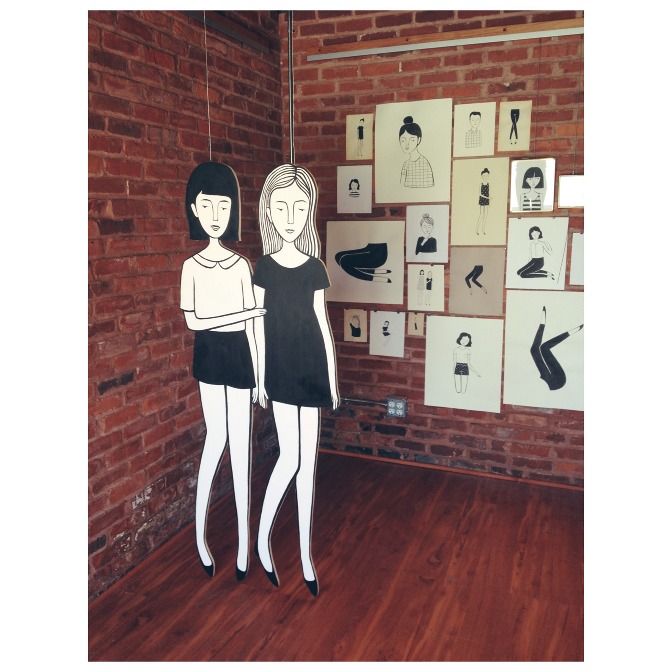 Jordan Grace Owens makes the most wonderful customised paper dolls. from her charming etsy store.
It couldn't be simpler to turn yourself or any of your loved ones into a parer doll.
All you do is email her a pic of yourself, pets, friends or family in the clothes you'd like replicated and she'll illustrate all of you into moveable paper dolls. They are about 6" tall and hand colored with marker, ink and colored pencil. 
This would be one present people wouldn't foreget in a hurry!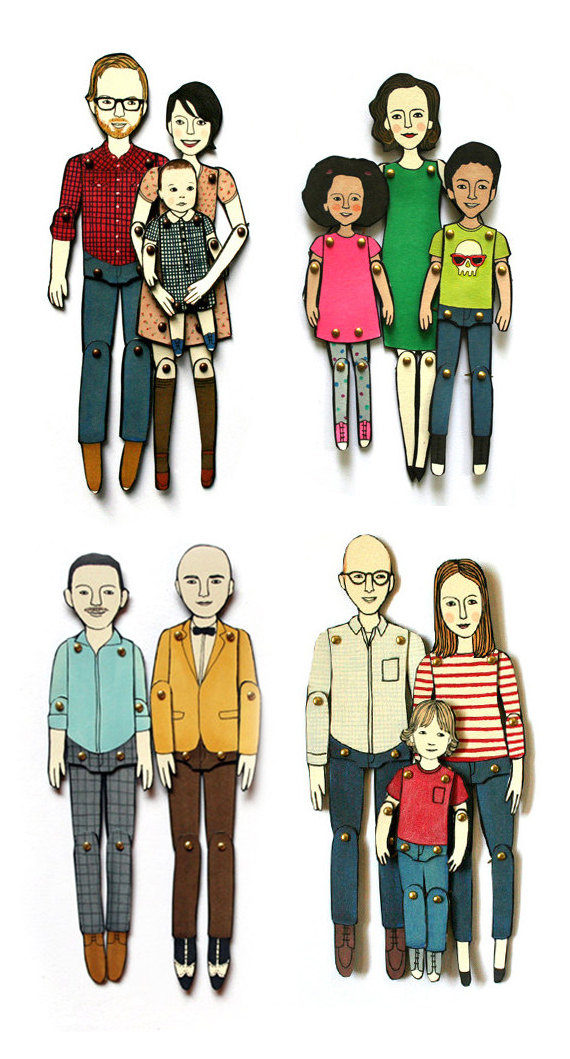 And of course having thought about those, I couldn't get this song out of my head all night and day.
Which is in itself a tad worrying as the song was popular in the 1940's and I am word perfect.
[youtube http://www.youtube.com/watch?v=n2m8VZBfRYo] 
"When I come home at night she will be waiting
She'll be the truest doll in all this world
I'd rather have a Paper Doll to call my own
Than have a fickle-minded real live girl"
Maybe I should get Jordan to make me a paper boyfriend.
He surely would be less trouble than a real life boy...
Queen Marie