Shoe Swan Song
I'm rubbish at sale shopping. A/ I never realise they are even happening until it's too late B/ I'm such a common body and shoes size that by the time I do realise a sale is on, everything in my size is gone anyway and C/ I ponder so long as to whether or not to buy the sale thing in question that by the time I decide that yes I do indeed need it, it's been bought by someone far more deft at sale shopping than me. Mostly though, sales start when I have no money and end when I do.
This season I did manage to buy 3 things in the sale, which is a miracle for me. What I did manage to miss though are these breathtaking shoes by Kingdom Favourite Heavy Machine. Now that I crave flat shoes more than heels (who am I?!) these printed swan shoes are utterly heavenly, appealing naturally to my balletic sentiments and my love of print and colour.
Equally stunning is the 'moving crystal' loafer with sunset print, both pairs are on sale for $422. Sigh, I only wish I had $422 for sale shopping.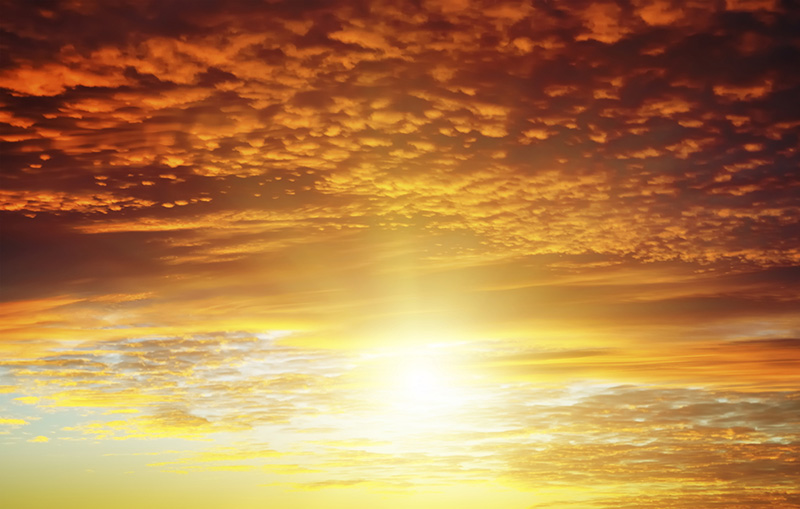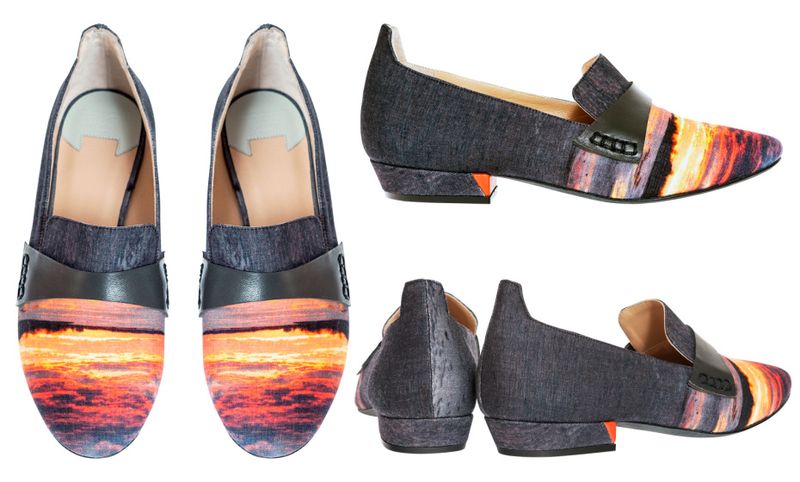 They also come in Heavy Machine's signature architectural heeled variety too, for those not quite ready to drop down from the giddy heights of 5 inches worth of heel, on sale for $534.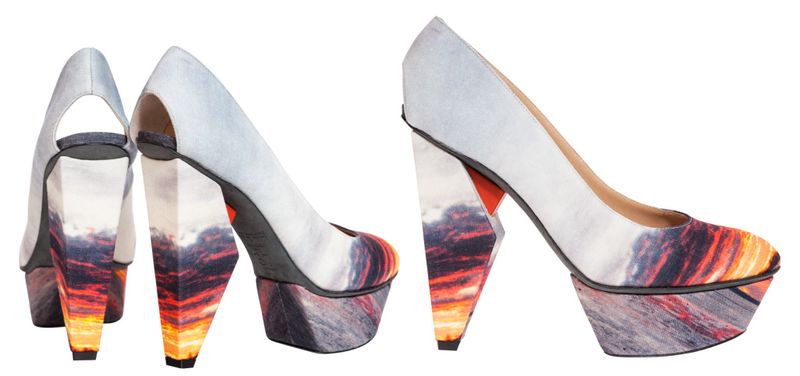 More importantly, how on earth did I miss these in the lookbook at the time? Shame on me.
QMichelle