hot under the collar...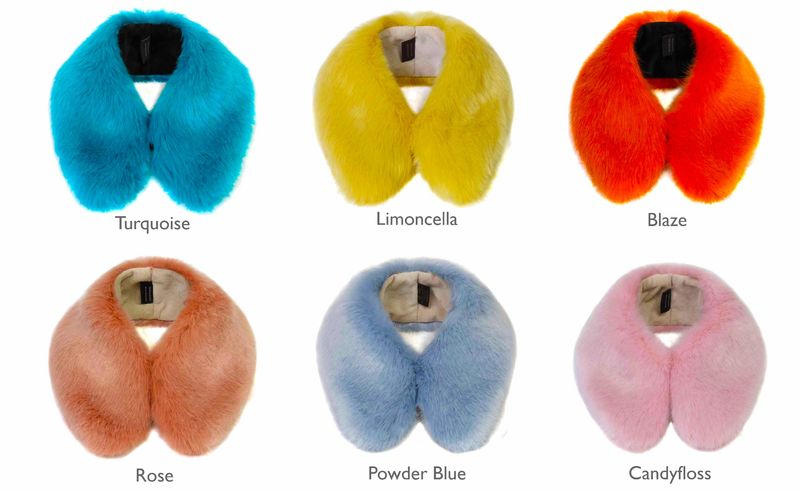 Here in The Kingdom, we think there is nothing more fun than a good fun fur.
So you can imagine how big the smile was on my face when details about the Spring Summer Collection from Helen Moore dropped into The Kingdom inbox this week featuring these glorious shirt collars.
Yes I realise, that for some of you, the thought of fun fur in Spring or Summer might seem a touch insane but to be honest, here in Scotland, we could probably weaar these all year round with the exception of two days in July. But this capsule collection of brights and pastels will take you from Winter to Spring in a happy  style.
Helen Moore is a British brand highly renowned for producing faux fur home and fashion accessories. Each product is skilfully hand made in Devon, ensuring high quality results and an ethical working environment. It's family run business, believing in British quality and manufacturing. Helen herself is a Goldsmiths art graduate, specialising in fashion and textiles. After launching her label in 1982, Helen wanted to build a business that was honest, reliable, sustainable and professional.
Laudable sentiments indeed in this age of heartless fast disposable fashion.
I adore the collar furs almost as much as I love the fur cuffs, perfect to brighten up any  tired or dull Winter coat or jacket.


Or how about a "huff"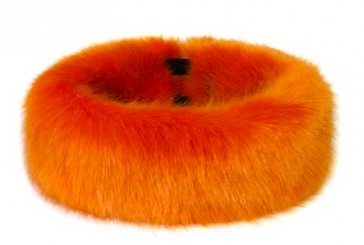 But I'll be honest, I have no idea in hell what a "huff" is
Judging by the look of it, it could maybe be a headband or do you put it around your neck???
I seriously have no idea.
If you know what it is and you want one, they cost £25!
And it goes without saying, that if you do know what a huff is, then please enlighten me.
Merci
Queen Marie
ps - for some reason these have put me totally in the mood for some puff candy. I'm off on the hunt for some right now...