A Little Italy For My Little Head
If it were up to me, I'd wear some kind of hat or headwear every single day in life. Sadly, God had other plans for me when he gave me this teeny, tiny pinheid. I guess when it came to skull matter, he didn't have too much left when he got around to me.
The few hats I do own I've had to either amend myself, such as the one from yesterday's outfit post (I had to take that one in at the back), or I have to have them made especially small for me, such as my Bernstock Speirs cap, who very kindly make it specially sized to fit me. For these reason, my hats are very precious.
When I see amazing hats in, usually, online shops, I have to physically not allow myself to fall too much in love with them without first trying to see how I could amend them to make them fit me. I also can't even remotely consider a hat which doesn't come in a size small, because even with the best sewing skills in the world I couldn't make a 57cm hat fit my 53cm noggin.
The most tempting places for hats I've come across is easily Luisaviaroma. I have my eye on a couple of hats in the sale, who all have protential to fit my head. One such piece is by a designer called Francesco Ballestrazzi. The hat in Luisaviaroma is from his 'O' collection and is quite the statement. It's not exactly and everyday hat, but I could find a home for this none the less.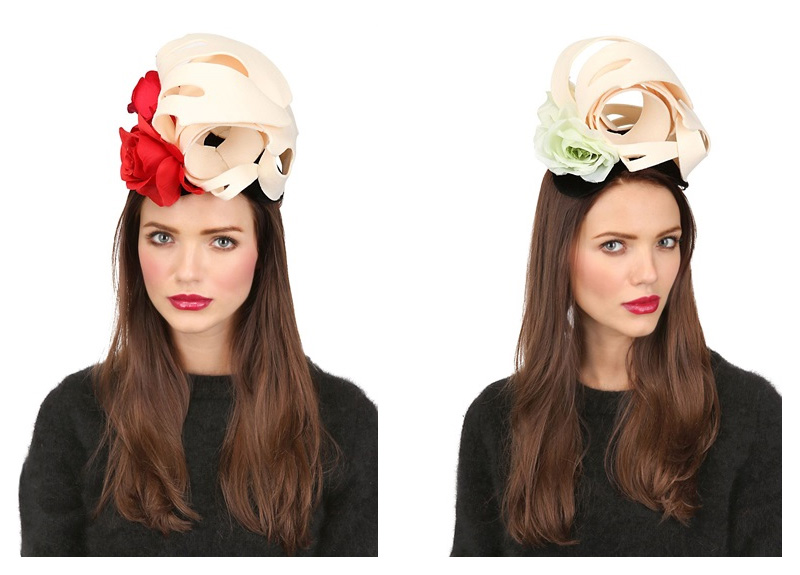 Francesco Ballestrazzi Hats & Creations began in September 2011 and all of his creations are hand made using traditional millinery techniques. Such old methods of millinery are now almost completely lost in the Italian tradition.
By far though, my favourite collection has to be 'Revealing'.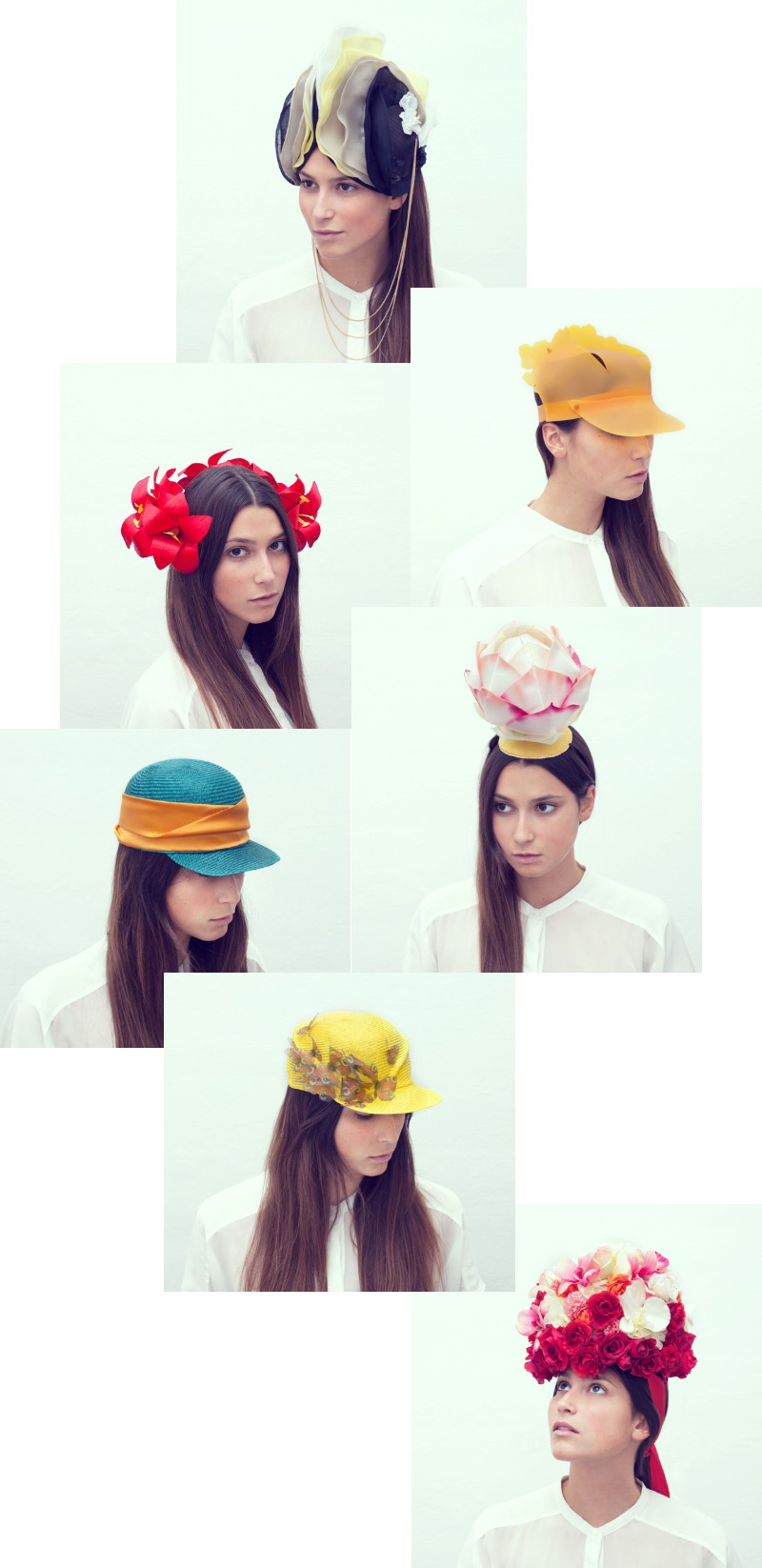 The collection ranges from the highly conceptual right through to the downright wearable and I'd happily have every single piece adorn my pinheid...
QMichelle