hey there doll face...
So Valentines Day will soon be bearing down on us like a big, pink glittery behemoth.
(In the vain hope that any of the lovely pr people who email us, actually read KOS, I give you fair warning now - this is the only "story" that I will be doing. So please please do not inundate our inbox with valentine offerings. Unless of course you are offering to send me my own body weight in free chocolate hearts!!!)
I'm not a big fan of Valentines day but if I were, I think the only way to go is kitsch or kawaii. Sadly most of the shops out there, seem to mistake that with tat. So if you are looking for a fun offering you are of course safest heading over to etsy.
In particular to The Doll City Rocker

 Everything here is made by the lovely Suzi who describes herself as Owner, Maker, Designer, Head Tea Lady & Biscuit Buyer! ( I wonder if she eats any of them too!)From her UK based workspace she designs and makes every piece using a combination of wool blend felts, embroidery threads and yarns as well as creating in ink, card and paper.
So why not treat your loved one to a personalised Tattoo Heart brooch at only $25 for a pair (these are also available as hair clips as well as brooch pins & boutonnieres!)
A matching PAIR of Furry, Fiery red, tattoo hearts. Inspired by Old School Tattoo designs with a little twist of Rockabilly flair ready to be personalized with your own choice of lettering.(Maximum 6 letters.)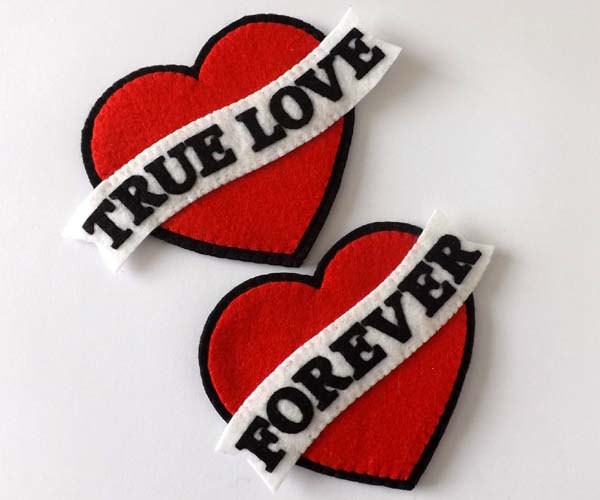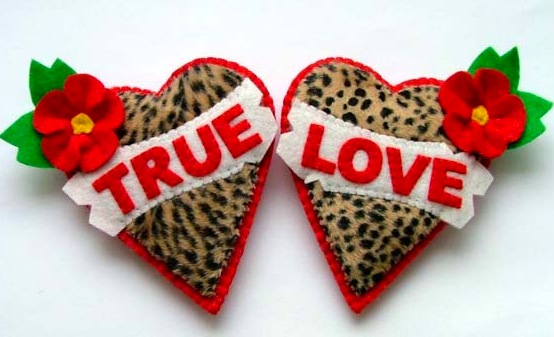 Or how about some Nautical Rockabilly Tattoo Swallow Brooches
 Inspired by retro Old Skool tattoo style with the use of bold coloring and black outlines.Available to purchase as a PAIR or individually. They have been hand cut from wool blend felts, lightly padded and hand stitched.
As well as rockabilly treasures, she also has the most wonderful range of sugarskull items...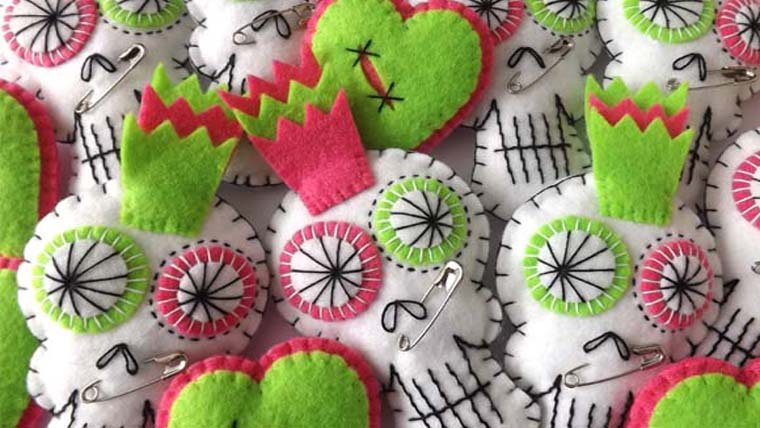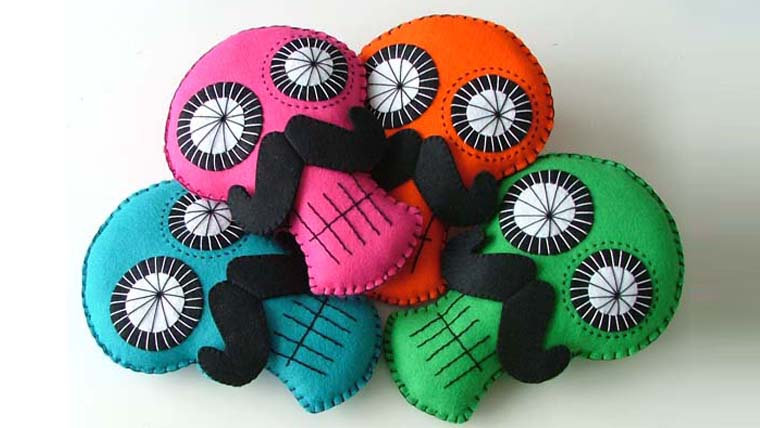 And In what must be the latest, or earliest ever, mention of Christmas (  forgive me gentle reader)
I couldn't resist her little decoration figures which are now on sale for  only $15 for 3.
Look at that little reindeer face. How cute is that?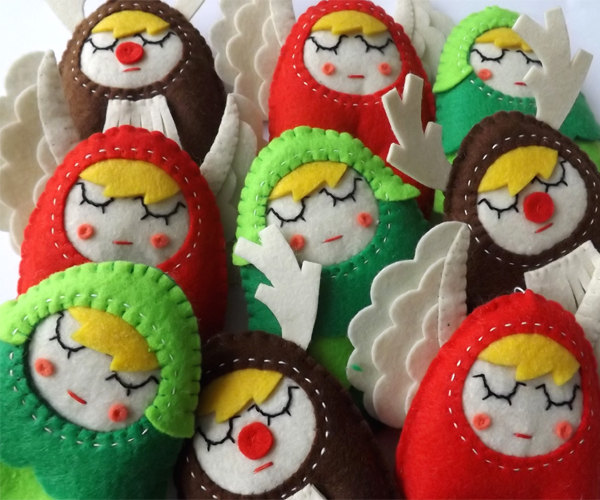 Queen Marie
x