reflecting on rufus...
I go through phases for Rufus Wainwright.
I'm in the middle of one right now. This past week I've had his album 'poses' back on heavy rotation everywhere. In the studio, at home and in the car...
Poses was his second album , released in June 2001 to critical acclaim but pretty poor slaes.
He wrote most of the album, which dealt with his struggles with addiction while he  lived in the Chelsea Hotel in New York City for six months! 
Wainwright became addicted to crystal meth in the early 2000s and temporarily lost his vision. His addiction reached its peak in 2002, during what he described as "the most surreal week of my life." During that week, he played a cameo role in Absolutely Fabulous, spent several nights partying with George W. Bush's daughter Barbara enjoyed a "debauched evening" with his mother and Marianne Faithfull, sang with Antony Hegarty of Antony and the Johnsons for Zaldy's spring 2003 collection, and experienced recurring hallucinations of his father throughout. He decided after that he "was either going to rehab or I was going to live with my father. I knew I needed an asshole to yell at me, and I felt he fit the bill."
 The album contains two of my favourite  songs, "Grey Gardens" and "Cigarettes and Chocolate Milk" The video for the track, directed by Giles Dunning and released by DreamWorks in 2001, features Wainwright performing the song at a piano inside a warehouse, and scenes of him walking around New York City. The song addresses decadence and desire, and has been called an "ode to subtle addictions and the way our compulsions rule our lives".
Watching it again, it got me thinking once again about beauty and  ageing.
Not just in gently musing way but in a full on maudlin, Death in Venice kind of a way...
[youtube http://www.youtube.com/watch?v=d5CLmflrwIA] 
I can never watch this clip below without smiling at how utterly smitten Izaac is here and who can blame him...
[youtube http://www.youtube.com/watch?v=Cdvne96nrzs] 
 Queen Michelle and I had a discusssion the other week about aging and we both agreed, that looking in the the mirror has a law of diminishing returns after you hit 40!
Up until your mid 40's you continue to look better, than you ever did when you were younger but after a point, that all starts to change. I'm not saying you can't still be beautiful, you just have to look at the wonderful women on Advanced Style. And yes, we all know that true beauty comes from the spirit inside but the physical expression of it, begins to slightly fade!
It made me wonder how much more difficult that must be if you have been a true beuaty like Rufus.
Wainwright is now 40 and married to his partner of 5 years Jorn with a lovely young daughter .
I'm sure he is now a much happier and more fulfilled  person than he was in his younger years but  I can't help but wonder if  the diminishing of physical beauty ever weighs on the mind in any way...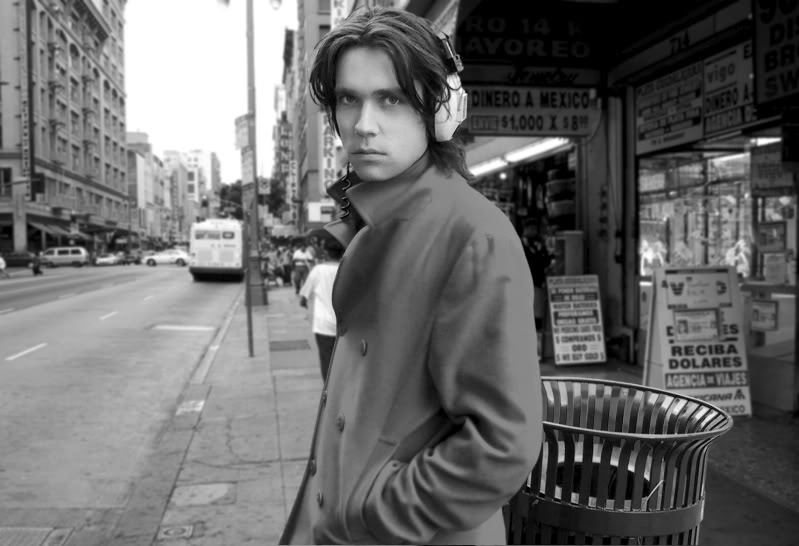 Just a thought for Thursday afternoon...
Queen Marie
x