Warm Those Legs
When it comes to ballet-wear, I have an extensive wardrobe. I am forever searching for the Perfect Leotard that hides my jiggly cleavage, gives me support, doesn't dig into fat bits and doesn't give me VPL. So far I've had zero success in ticking all those boxes so I buy leotards often, hoping and praying that this time, I'll get lucky.
As an adult dancer, who is not blessed with a skinny ballerina body, what I wear in the studio becomes even more important. I want to feel confident without worrying if my arse is hanging out or if my boobs are making a bid for freedom. Being confident is key as an adult dancer. It's takes so much focus to actually dance ballet, the last thing you want to be thinking about is how unflattering your choice of clothing is. Personally, I like my boobs, bum and thighs to be as covered at possible. If I can tick those boxes at least, then I can use my energy failing to remember combinations!
In my ballet-wear armory I have some core components, other than the leotard, which I now pretty much always wear;
Pink ballet tights unitard - this is ugly, but I find it adds a little extra support to my boobs and helps them stop bouncing when I wear it under my leotard. When I want to wear it as basic tights, I wear it over my leo and simply roll the top down. I prefer this to normal ballet tights, which tend to cut into my waist, giving me a horrible bulging tummy and even indigestion!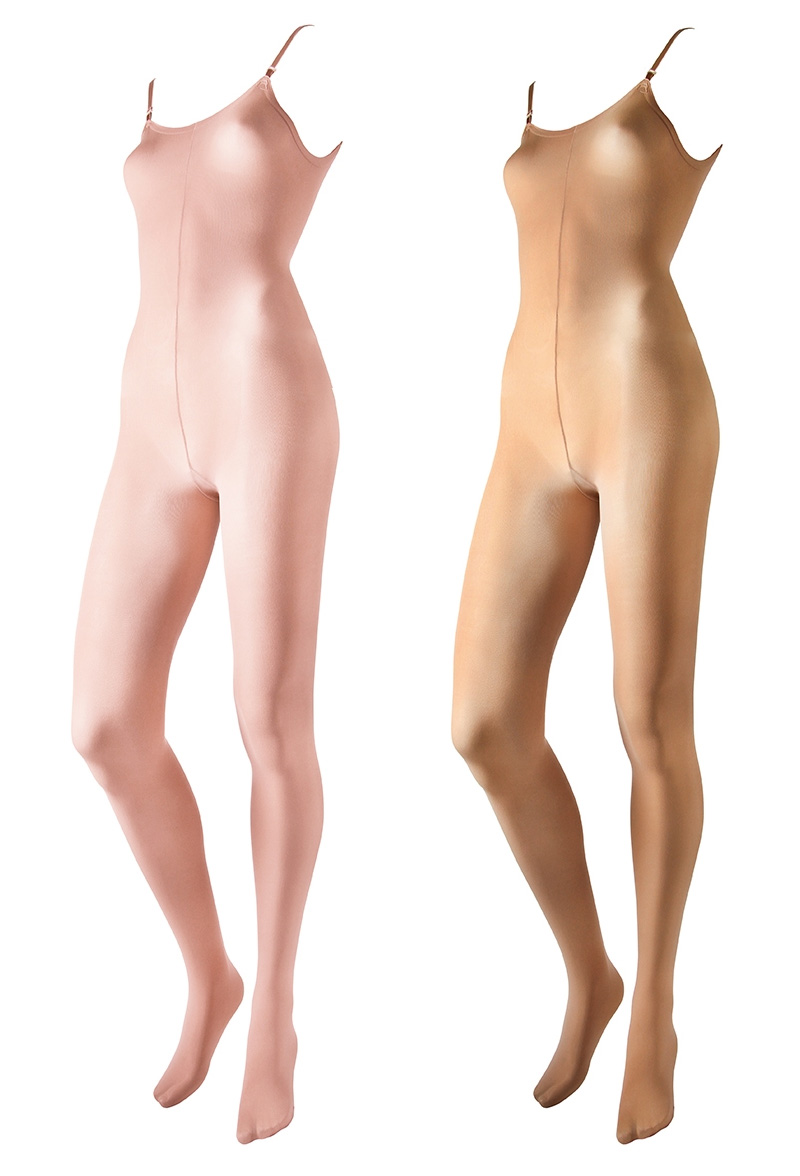 (Unitard from Bloch)
Shorts - I wear thin, loose jersey yoga trousers, which I cut off at the knee.
Ballet skirt - over the shorts I wear either a short or long ballet skirt. This adds extra coverage over my bum and thighs.
Legwarmers - Our ballet studio is freezing cold in winter, so woolly things are a must. I favour legwarmers which widen at the bottom. I find this silhouette much more flattering as it makes your calves appear a little smaller. Plus, they are easy to roll up when you need to focus on what your feet are doing.
Every dancer has their own preferences about what to wear in the studio that makes them feel confident.
Needless to say I am always searching for the perfect pieces to make my studio time as comfy as possible. Recently, I came across the perfect legwarmers by a label called Fusco Knitwear, designed by Holly Fusco, based in the US. The legwarmers have my prefered wide hem, which up until now I'd only ever managed to find in Intermezzo legwarmers, of which I own several pairs but not in colours I like.
Hollys creations come in many of combinations of colours and lengths. There is something for every dancer!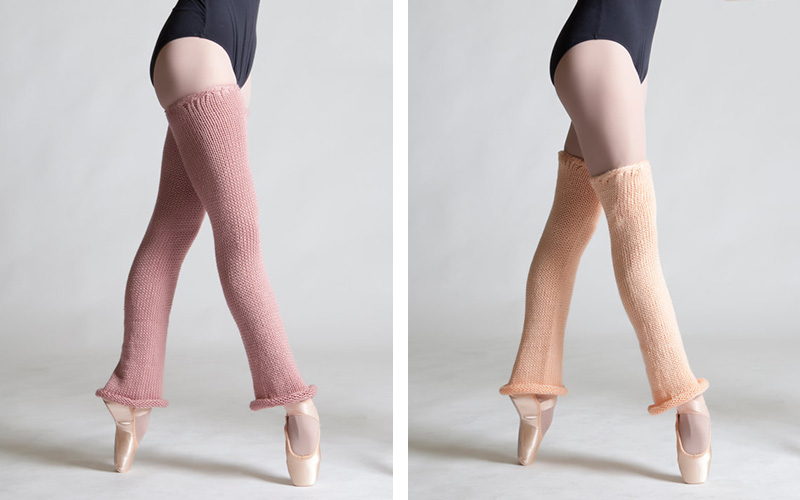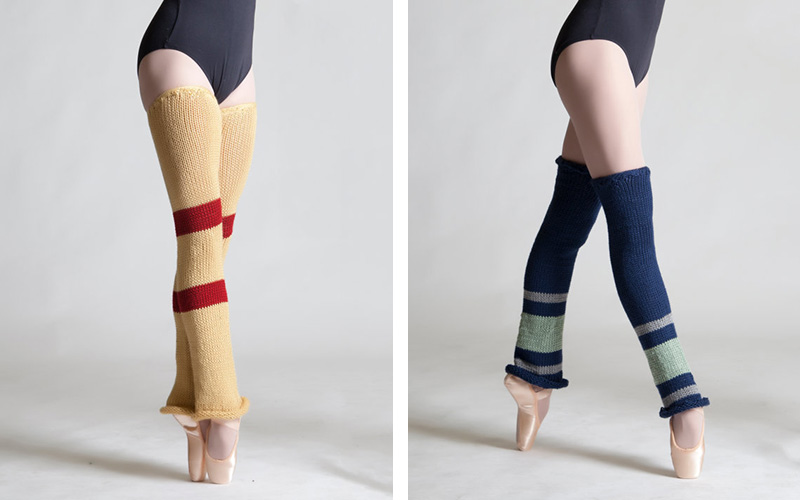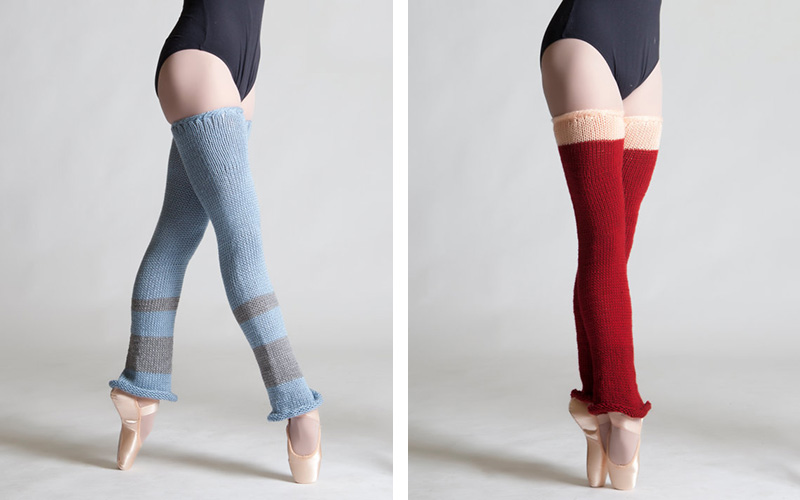 All I need to do now is decide on which colourt I want!
QMichelle