Refraction
Hello dear readers! I hope you all had a lovely festive holiday season. It's been 2 weeks since we blogged and we are back relaxed and reinvigorated. I trust Santa was kind to you all? I hope you all got splendid gifts from your friends and family.
I shall start the first KOS post of 2014 by showing you the outstanding work of Vivien Chong.
Vivien recently graduated from the Ba (Hons) Fashion Print course at Central Saint Martins. Her hand-pleated graduate collection was inspired by contemporary architecture and modern art, such as the sculptures of Alyson Shotz and the architecture of Steven Holl. She specialises in womenswear, surface textiles, embroidery, silk screen and digital prints, photoshop as well as illustrator.
The pieces take on the form of light refracting and reflecting from glass in buildings, reflecting back to us a rainbow of soft shades of sky and sunshine. Her work is a stunning collision of delicate and structured, with origami style pleating, remimiscent of the cladding used on modern architecture, being softended perfectly with a most gentle colour palette consisting of peaches, blues and lilacs, all feeding into next season's pastels.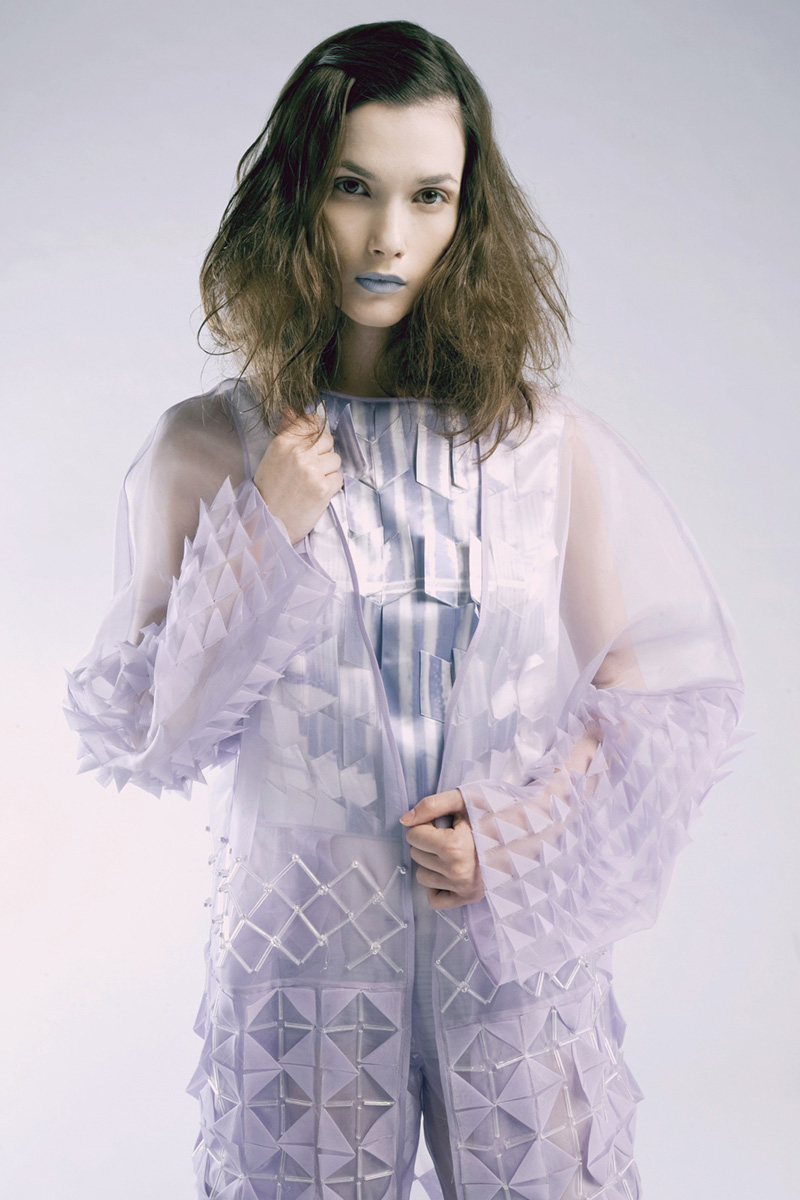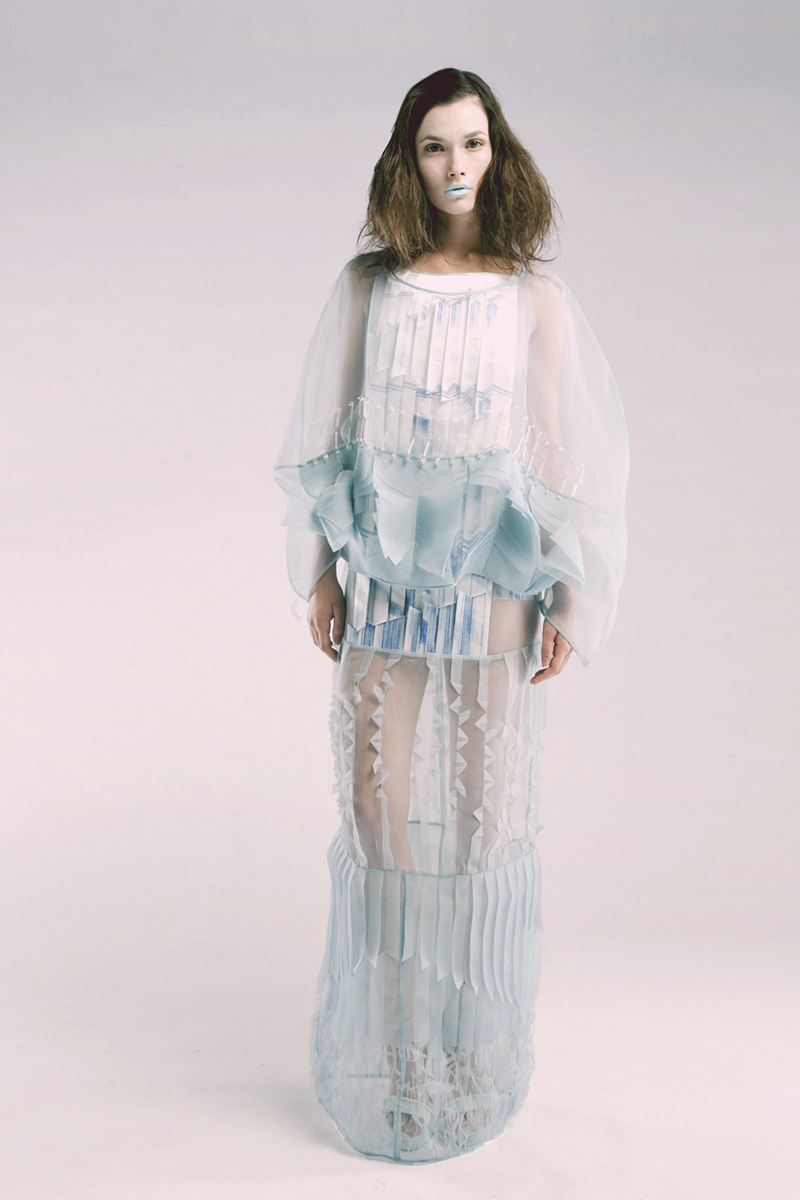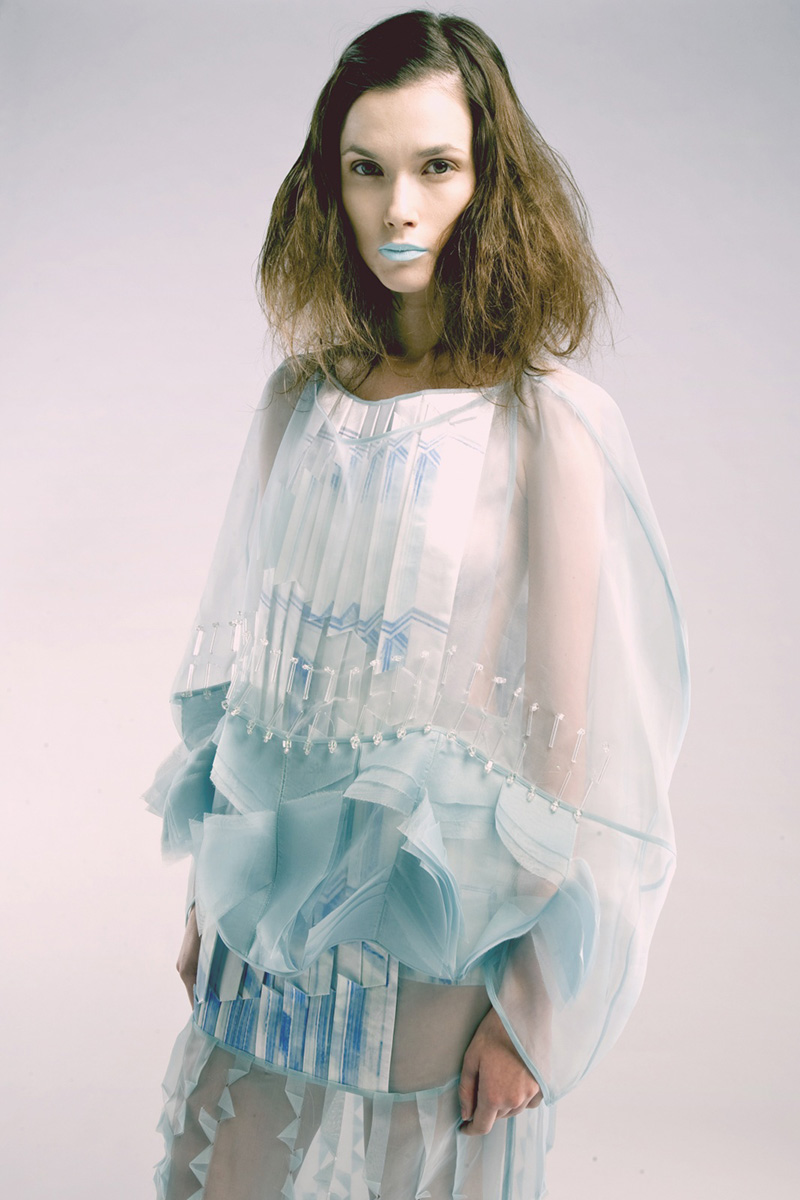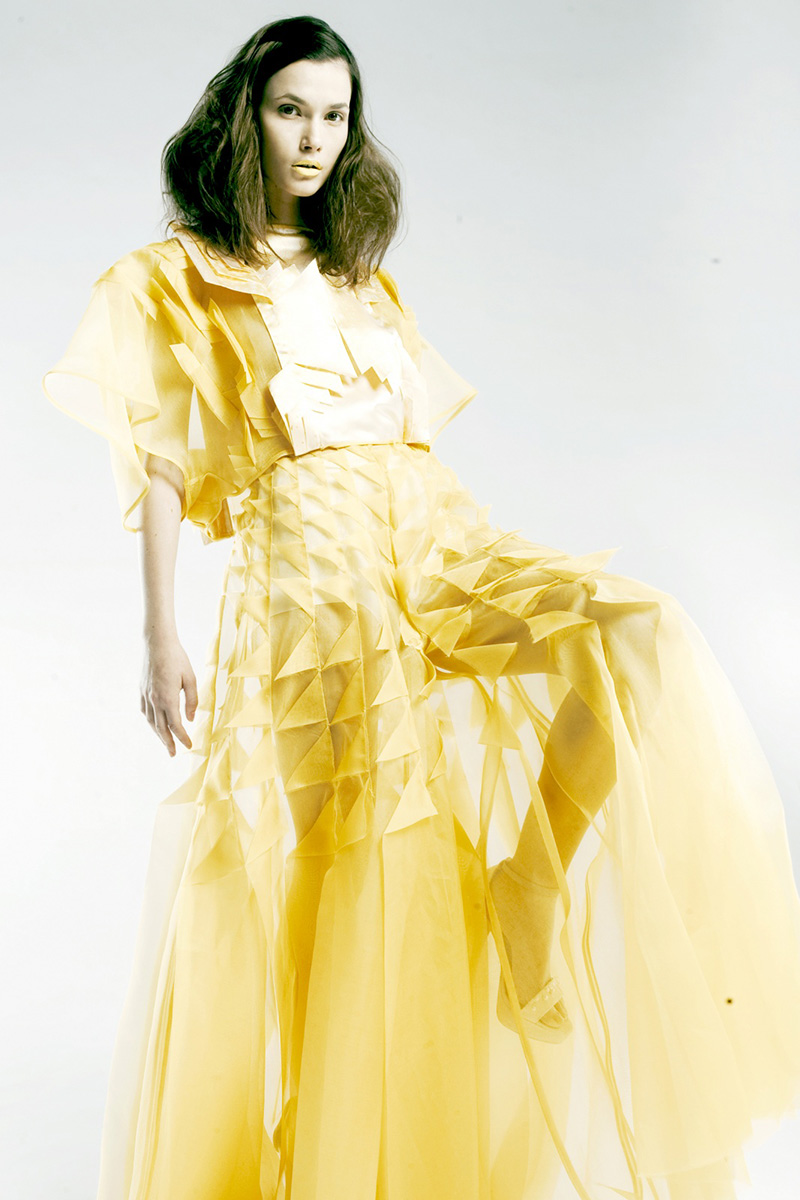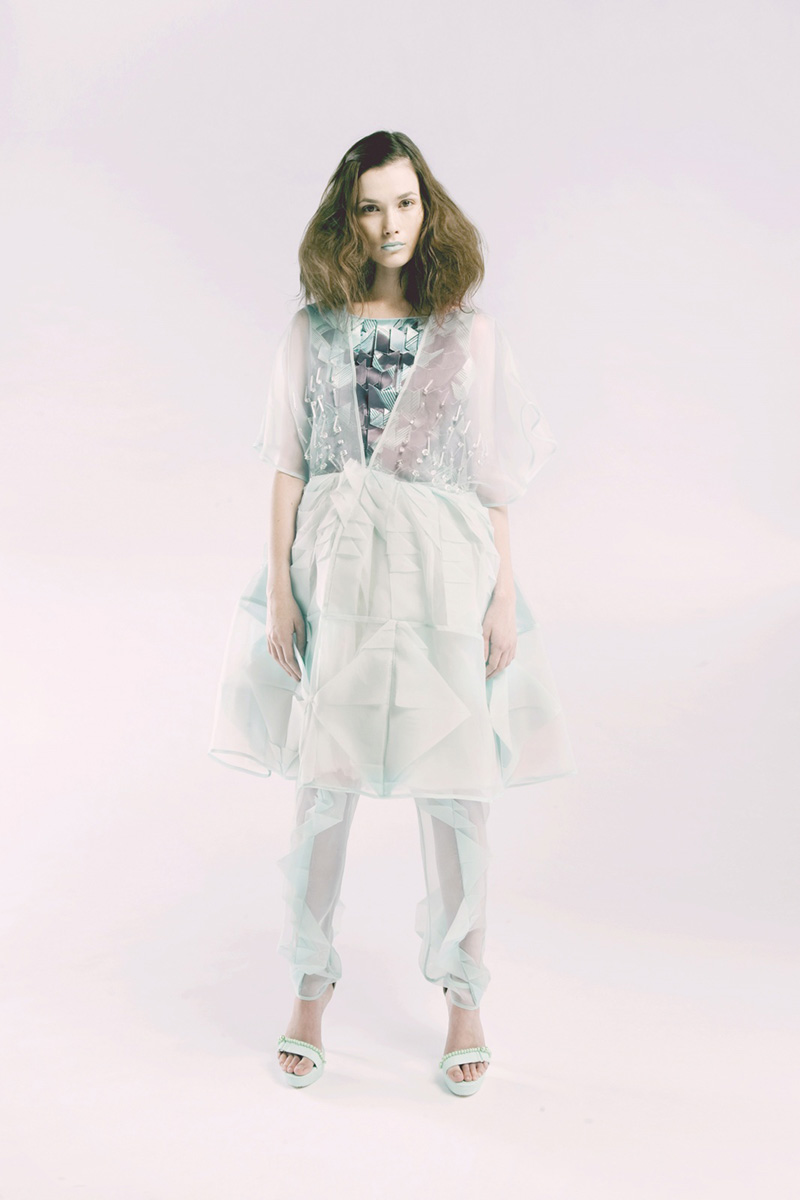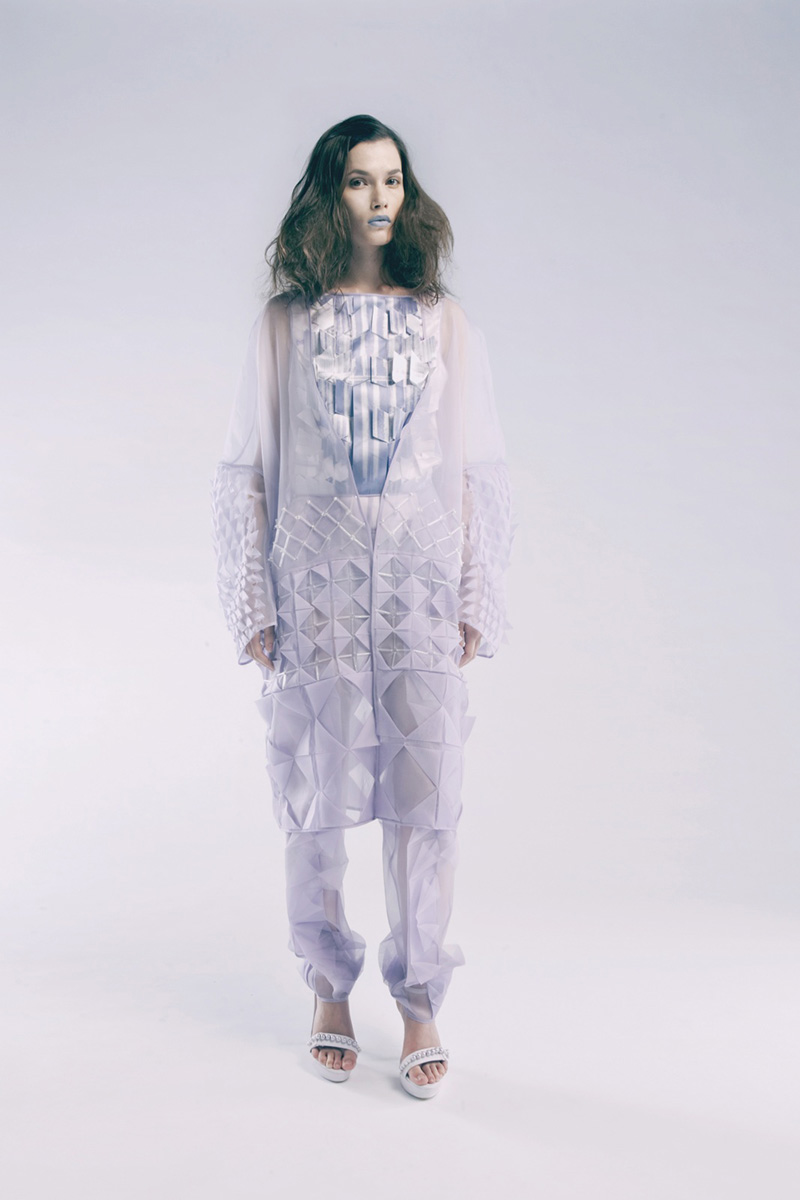 Just as Steven Holl specialises in making the most of natural light in the houses he designs, Vivien has somehow managed to capture that essence into her work too, as the garments seem to glow with light.
For me, this is a perfect collection to kickstart the day dreams of  summer...
QMichelle