Pop along to the pop up...
We do love a good pop up shop here in The Kingdom.
There is something about their transitory nature that gives them addditonal excitment.
Even more so when some of our Kingdom chums are the ones doing the popping up.
 Opening last night and only running today and saturday is the pop up at Princess Square.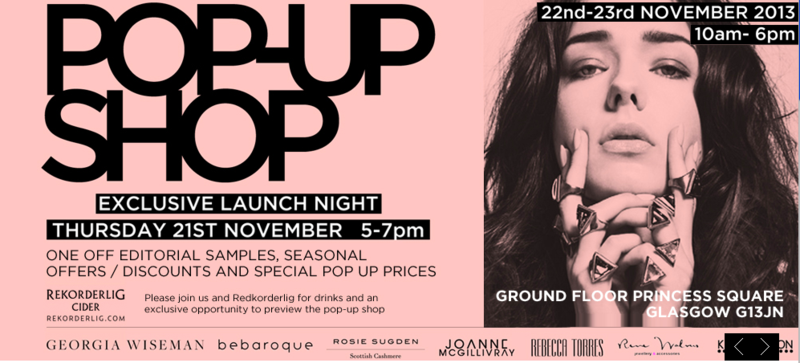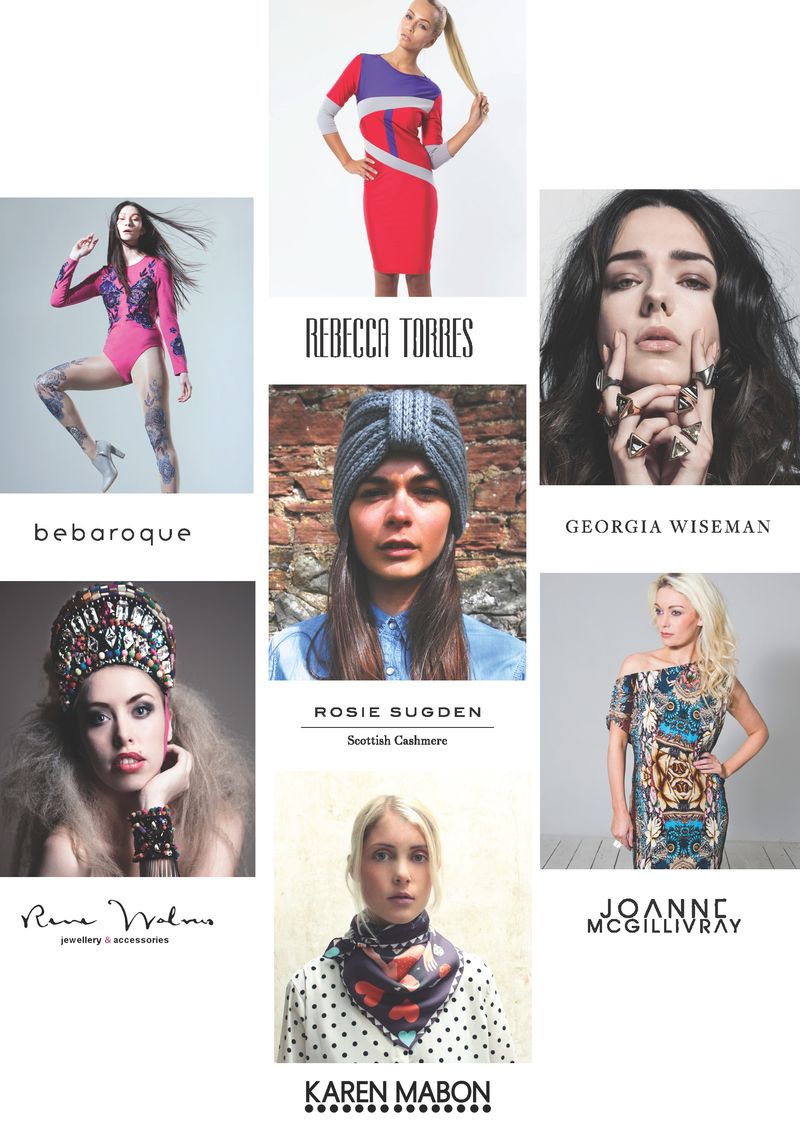 Taking place on the Ground Floor of Princes Square, the pop up shop will feature collections from a host of leading Scottish accessory and womenswear designers, many of which are previous winners and nominees of the prestigious Scottish Fashion Awards.
They include; Scottish Graduate of the Year 2012 Joanne McGillivray, Scottish Young Designer of the Year nominee Rebecca Torres, Accessory Designer of the Year 2008/11 Bebaroque, Textile Brand of the Year 2013 nominee Rosie Sugden Scottish Cashmere, Accessory Designer of the Year 2013 nominee Georgia Wiseman and Jewellery Designer of the Year 2012 nominee Rene Walrus .
All designers will be selling current collections and many selling one-off editorial samples, end of line items and having seasonal discounts/offers at special pop-up prices! 
 Perfect timing for doing some Christmas shopping. Of course it goes without saying, that like us, you will doubtless want to buy presents for yourself. Totally understandable unless you have been naughty not nice this year!
See the links below to everyone's sites for even more temptation!!!!
 Georgia Wiseman        Bebaroque       Rebecca Torres      Joanne McGuillvray
Rene Walrus     Karen mabon       Rosie Sugden
 Georgia will have her new Dark Star collection there in all it's glory...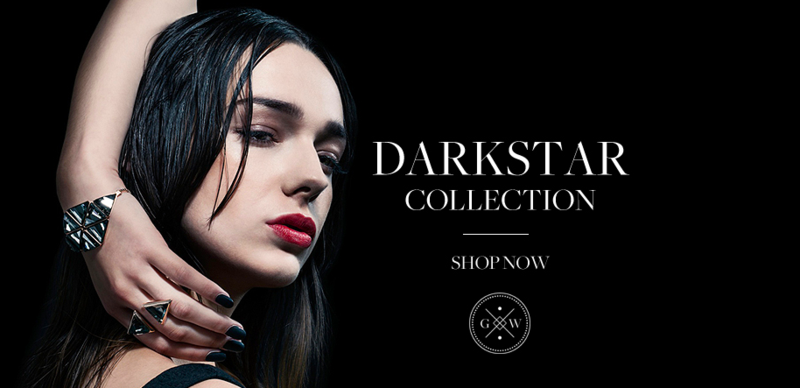 While the Bebaroque lovlies will be showing off their luxe new bodysuits and other festive fancies...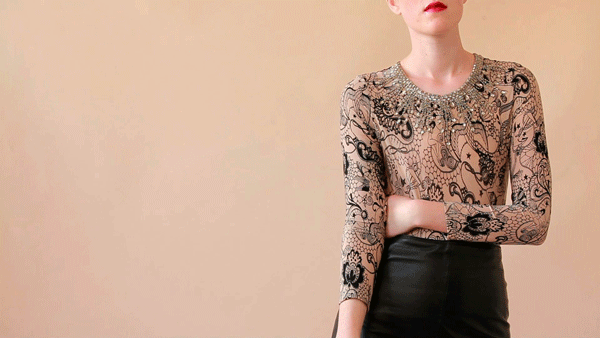 TATTOOED LADY LUX BODY  £195.00
The showstopping Tattooed Lady Lux is a unqiue and shimmering Body suit. An intricate and swirling tattoo inspired print covers nude fabric like skin art and is then combined with crystal neckline embellishment adding just the right amount of sparkle.
I of course will be trying not to run amok and buying up every Karen Mabot scarf I can get my paws on.
Oh why do they have to be so wonderful. Why why why?
Rabbit in the Allotment £85   Cat in the Brambles £150
Queen Marie
x