The best dressed tree in the room...
This festive season, forget being the best dressed woman in the room.
I bring you the best dressed Christmas tree in the room!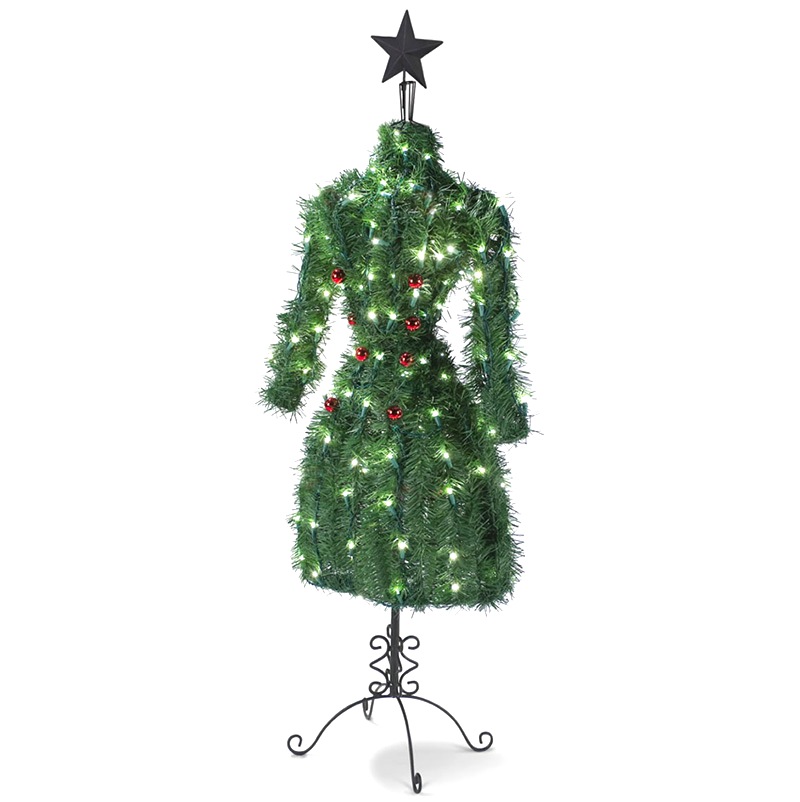 Yes I already want to put a tree up!
I always find that they help cheer up these dark winter nights and mine really do make my heart feel a ittle lighter.  I adore the over the top cheesiness of this tree. At 5 feet tall it is "designed for those who have an interest in fashion" *chuckle*
The Fashionista Christmas Tree available here $249.00
Available exclusively from Hammacher Schlemmer, this tree eschews the geometric lines of typical conifers, taking its shape instead from a classic couturier's dress form.
The high collar, long sleeves, wasp waist, and hoop skirt are clad with faux pine needles, creating a topiary effect. The tree is pre-strung with 150 warm white LEDs that enhance without overpowering its silhouette and the dress comes accessorized with eight removable iridescent red globe ornaments.
Topped with a matte-finish metal star, the sturdy metal frame rests atop a filigreed base, while the dress' 15" hem leaves lots of room underneath for all your presents.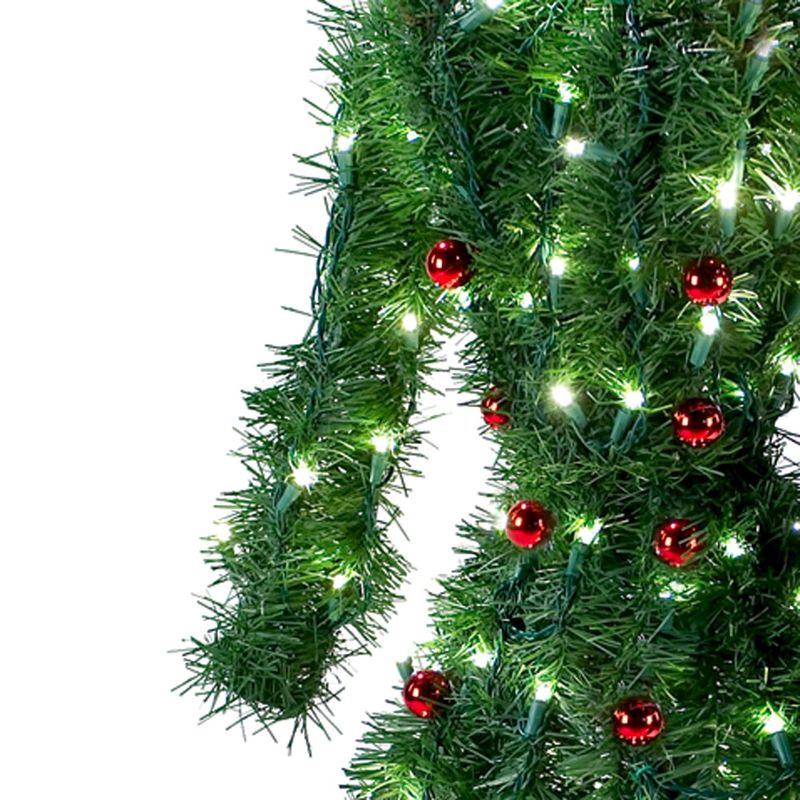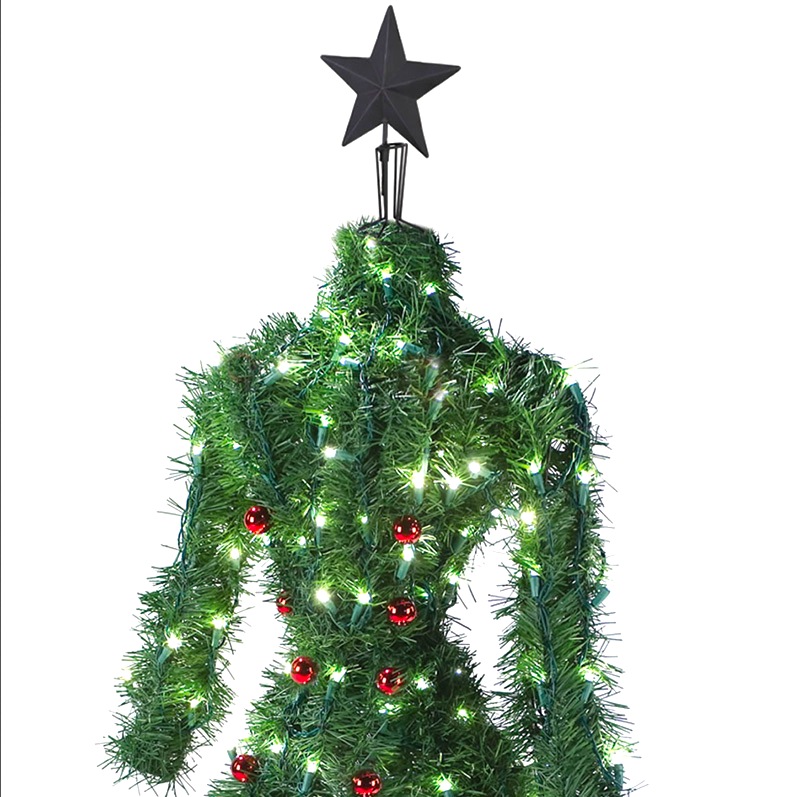 It also comes as a Haute Couture Version which has delicate tinsel leaves that shimmer like sequins on an evening gown.
Haute Couture Christmas Tree $249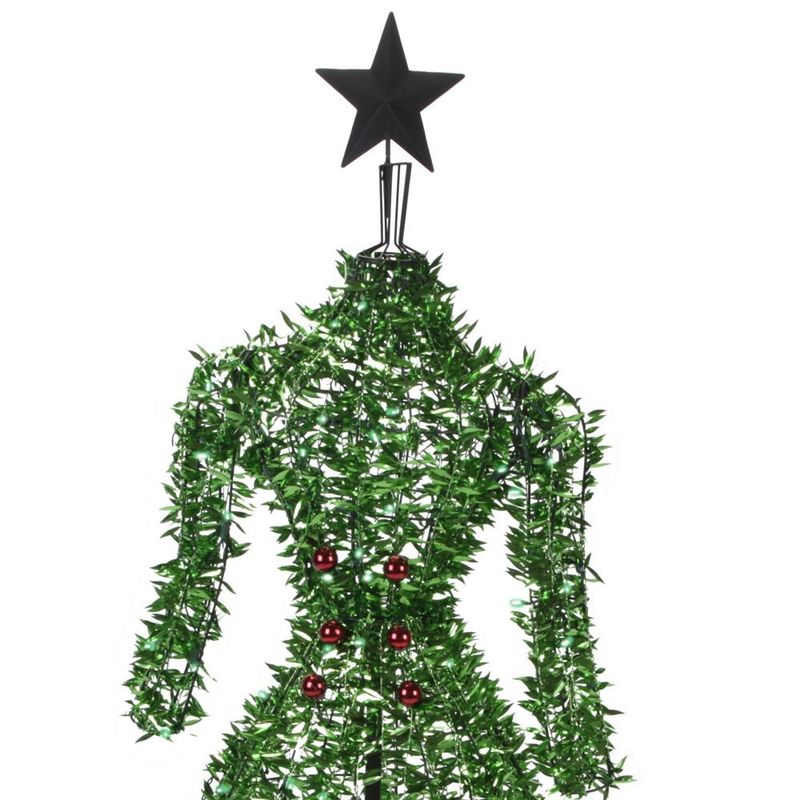 This one is lovely but I think I prefer the more robust Fashionista version as I would be unable to resist piling on more ornmanents and decorations.
Queen Michelle isn't really big on Christmas trees, although it doesn't stop her buying ornaments for her little one. So what could be more perfect for her than this kitsch Ballerina tree?
 The Ballerina Tree available here  $299
This is the rotating 6' Christmas tree that is modeled after the classic jewelry box ballerina.
A whimsical take on a traditional indoor tree, its lifelike PVC branches and twigs are reimagined as a dancer's long limbs and its green PVC pine needles are fashioned into a tutu. The dancer's bodice and skirt are edged in festive red tinsel, and the entire prelit display radiates with the elegant light of 200 white LEDs.
Standing gracefully en pointe with her delicate arms in fifth position, the ballerina pirouettes 360° (with or without lights) or holds her pose (with lights) indefinitely depending on the setting selected from a switch on the base. The tree is supported with a sturdy steel frame, the tinsel is made from shape-retaining PVC, and the lights are rated for 10,000 hours. 
As wonderful as these are, there is no way I can justify £250 dollars for a fake tree.
Is there?
Is there really???? 
Queen Marie