When Ballet Meets The Avant Garde
NYCB have always been very passionate about bringing fashion and dance together. The Autumn Gala, which premiered back in September, has brought together three choreographers with three designers to create very different costumes for each piece - Justin Peck with Prabal Gurung, Angelin Preljocaj with Olivier Theyskens and Benjamin Millepied with Iris van Herpen.
The Iris Van Herpen costumes were particularly interesting to me as a fan of the designer. The glossy black plastic costumes are dark and instense, as you might expect accompanying Benjamin Millepied's choreographic style. Hundreds of translucent plastic chips were sewn onto a stretchy tulle to create the dress for principal dancer Sterling Hyltin. The skirt part of the dress is very rounded and moved away from the traditional tutu shape, meaning hips are sensually curved rather than angular. She has also focused a great deal on the foot, created a kind of boot/sock which encases the point shoe, almost serves to exaggerate the curve of the dancers' arches.
[youtube http://www.youtube.com/watch?v=40FLJ3_TtBo]
Van Herpen herself danced right up until she was 18 years old, so clearly had a good understanding of how dancers move and the kind of restrictions a ballet costume will have to have.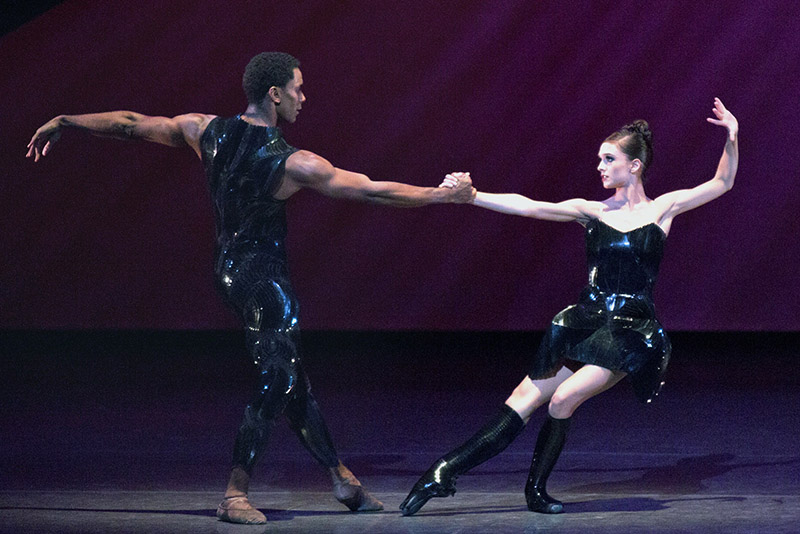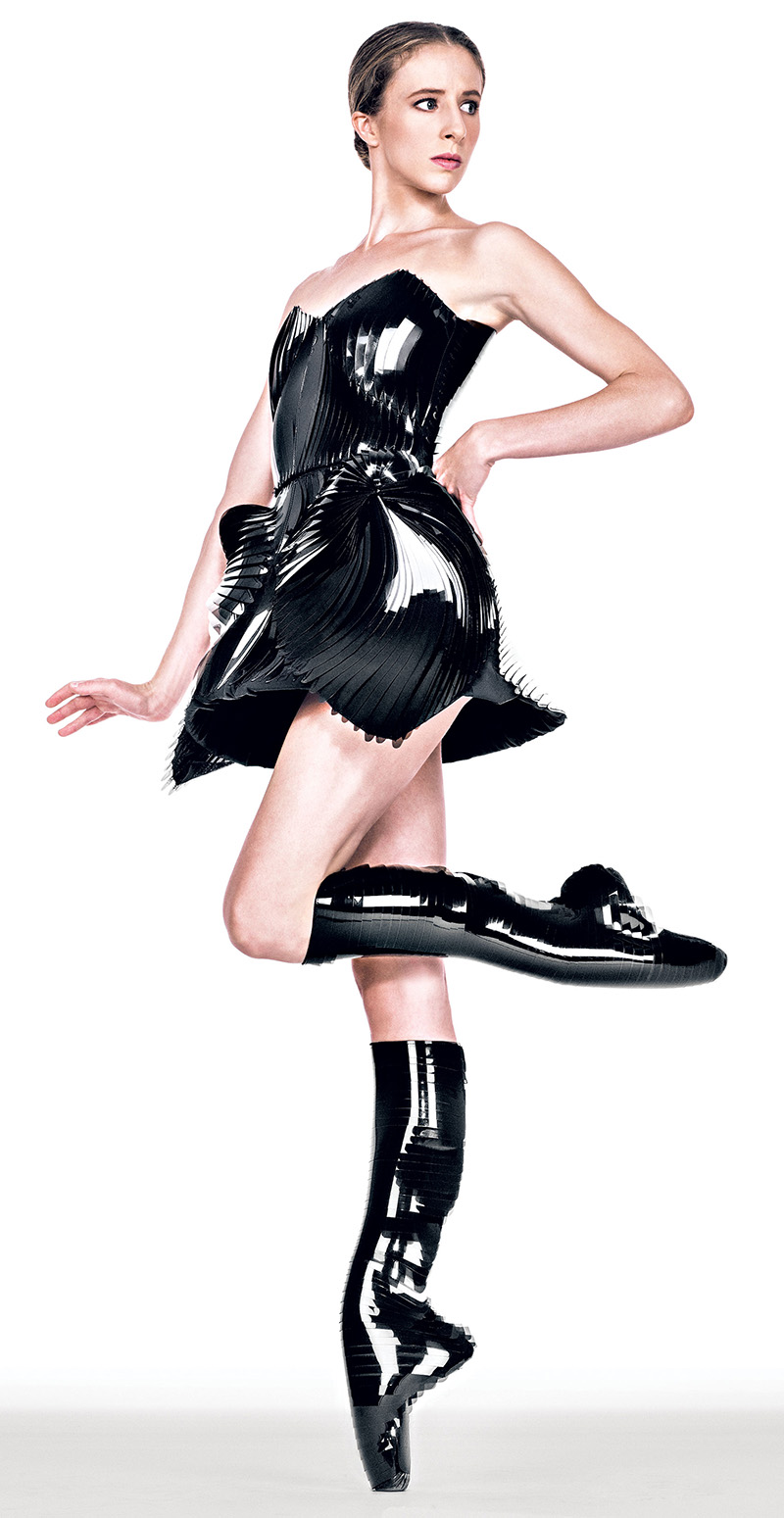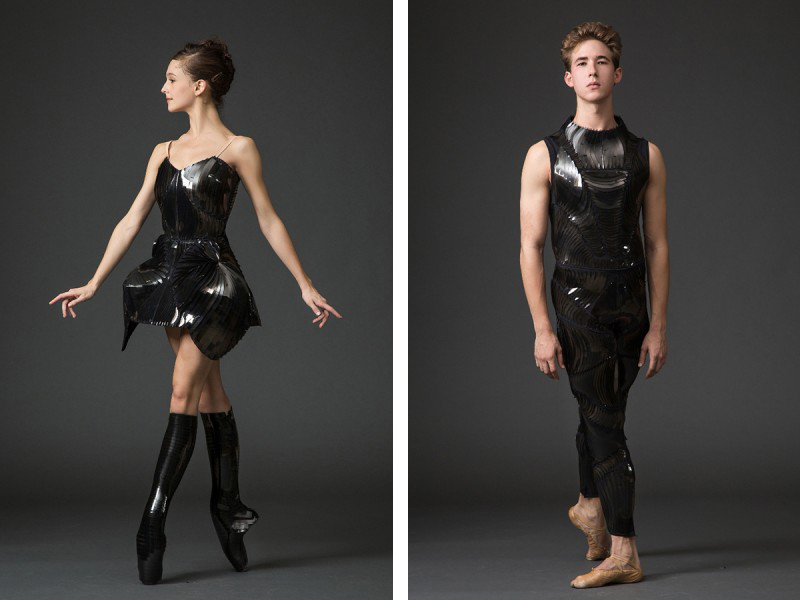 The Prabal Gurung costumes, whilst less dramatic, where equally beautful.