this is the internet....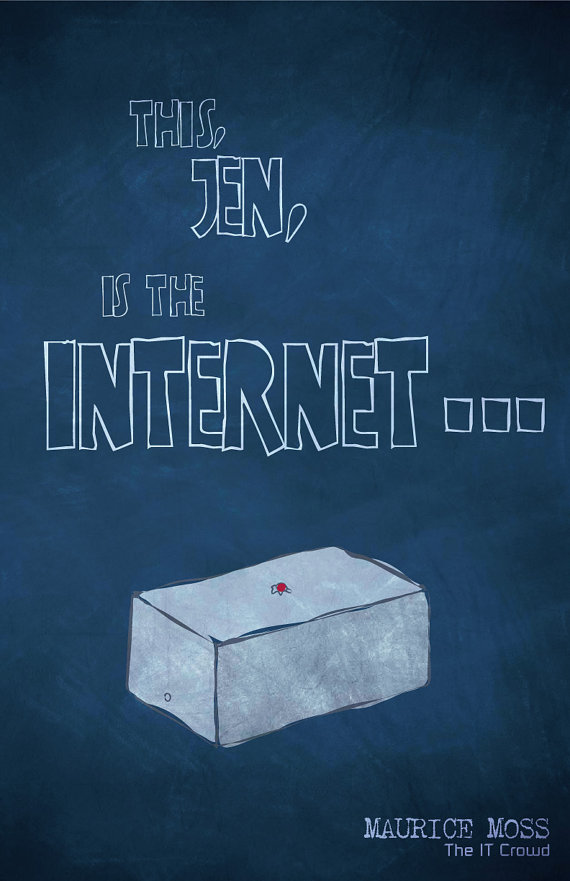 To be quite honest, if my internet were an actual brick, it would probably still be faster than the sodding wi-fi connection that I currently have. Thanks Orange
It is almost impossible to do anything online until after 9 at night when all the children in my street have switched their damm computers off. 
The IT Crowd never fails to make me laugh and the prints from The Geekerie never fail to make me smile. It that not the most fabulous name for an etsy store ever - The Geekerie!!!!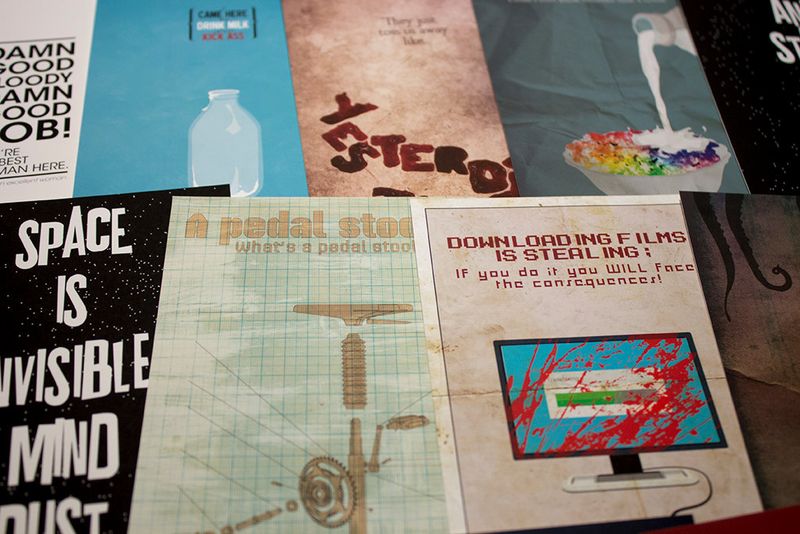 IT Crowd Quote Minis: 16 Unique 4x6 Inch Collectible Mini Print Card Set
 The store is run by Chris Petersen (Owner, Maker, Designer, Curator, Shipper) who describes himself and his work saying -
"Designer from the North, living in the South, trying to take chances with my work and create beautiful and simple genre pieces that marry modern design concepts with vintage execution.
We've grown so much in the past few years from a small, single-printer business delivering a few prints a week, to a business with the capability of delivering dozens of orders a day. Thanks to the stability and power of our series of Canon Professional printers, we print our designs on Ultra Premium Presentation Matte papers. Which -- along with our inks -- are archival and capable of lasting up to 96 years under glass"
Holy Crap - 96 years!!!!! that's a long time.
 Minimalist and fun. They remind me of Jason Munn and surely no one could mind that comparison!
C3PO and R2D2  Minimal Prints
They seem to have quite a penchant for UK TV shows. I can't  blame him. I'm pretty fond of the IT Crowd and Sherlock Myself
 Mycroft Holmes // Silhouette Portrait and Quote // Sherlock Inspired Minimalist Art Print
 Or how about some cult American tv and film - some Adams Family action with Pusdey and Wednesday
But my absolute favourite has to be this alternative poster for Silent Running complete with Dying Earth,Moon, and the Space Garden
In fact I'm going to go and dig that out to watch this weekend.
Queen Marie
x