sitting on the sofa with giles...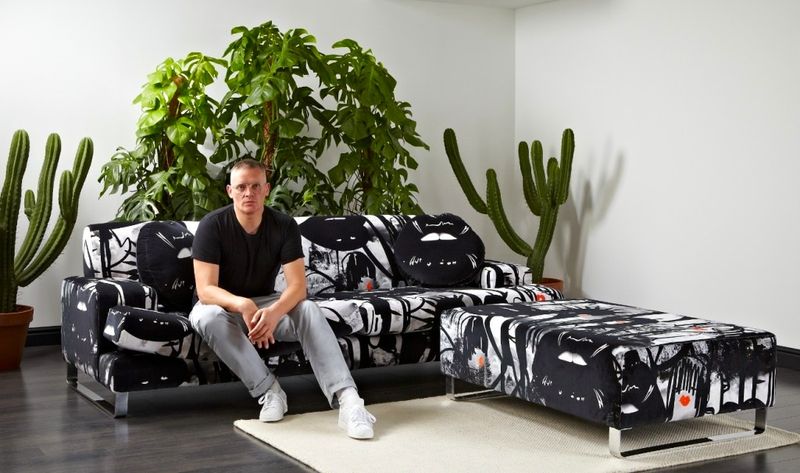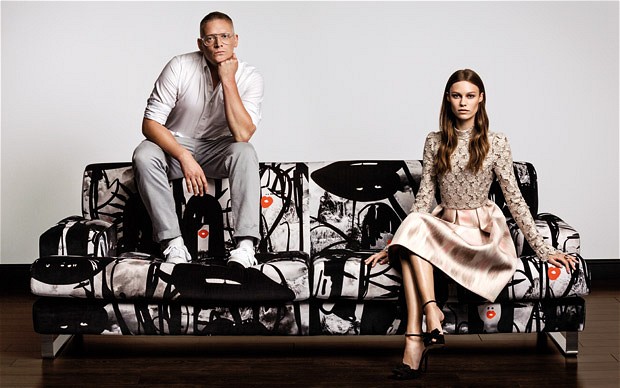 So it seems that Mr Deacon has combined two of my favourite things - fashion and furniture.
He has designed a sofa for DFS - a limited edition one called
Lipgloss
You may not be familiar with DFS but if you live in the UK you will have been exposed to their seemingly endless tv commercials.
Giles in no stanger to collaboration but I confess that  this one came out of left field even for me, although I don't know why...
For his first venture into interiors, the black, white and neon orange sofa suite blends monochrome photographic print with a 'sophistipop' feel
For Giles, bigger it seems is better!. So he ensured the proportions of his sofa were as generous as possible. Those with the space and budget can also splash out on a matching footstool (£750). "They can either provide an L-shape or turn the sofa into a bed," he says. But methinks it is still pretty pricey at £3,500!!!
"I wanted the couch to be very clean and contemporary with high visual impact," he says. "The monochrome theme with the photographic print gives it the 'sophistipop' feel which sums my tastes up well."
 As well as this collaboration Giles has also teamed up with DFS to launch the DFS Design Foundation, a programme specifically targeted at final-year undergraduate design students looking to kick-start their design careers. The overall winner will benefit from a tailored package of support worth in excess of £20,000 which will include: a cash bursary and a paid three-month internship, which will include the opportunity to work with Giles at his London studio and with DFS' expert in-house design team. Yu can find out more here