we are so precious...
*Warning - Image Heavy Post*
Sometimes my brain feels like a grasshopper. Jumping all around wildly, never settling for a second. 
The other night in my head went something like this...
I was looking at the Emmy dresses(!!!!) when I wondered what the Emmy statue looked like. I wracked my brain but honestly couldn't remember ever having seen one...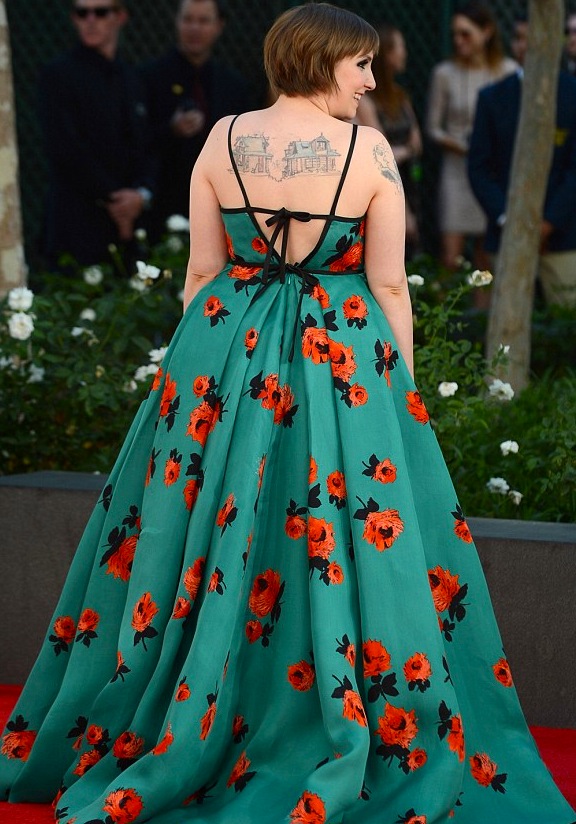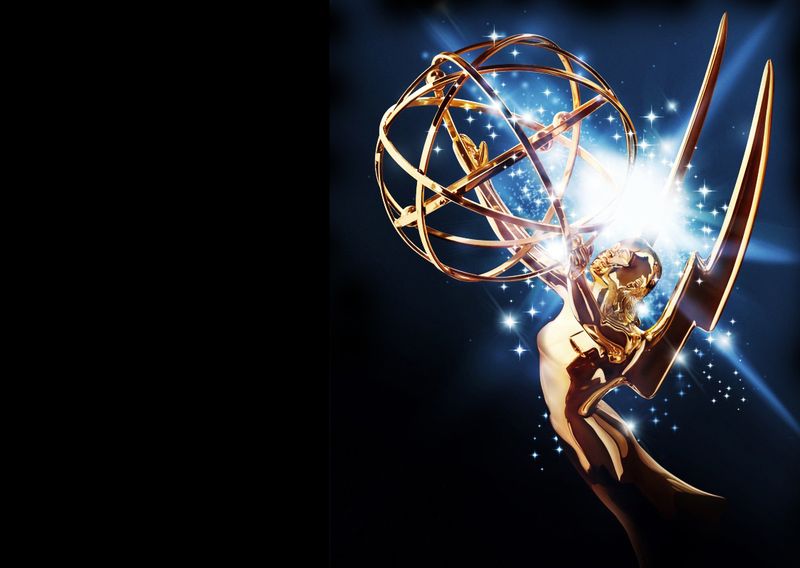 Which then led to me to wonder if it looked anything like the Bafta statue? Needless to say I had to google them both just to see (I know it doesn't matter a good godamm but I couldn't help myself)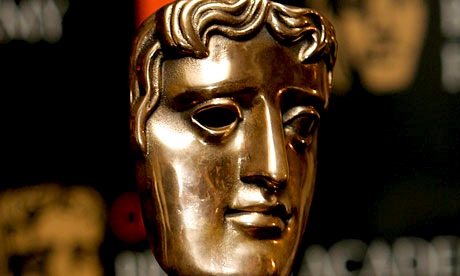 Looking at images of the Bafta then immediately reminded me that I have  been meaning to share the magical work of Shinji Nakaba with you for the longest time...
Blue Man ring carved polyurethane and silver
 It's strange how some peoples work just resonates with you on some level. I feel a real connection to Shinji's work but could not really begin to articulate why!
Shinji Nakaba, is a jewelry designer in Tokyo who has been creating wonderful work since 1974.
What makes him so special is the way he sees possbilties to create beautiful objects from unexpected sources. He sees beyond the surface and is a true master of turning trash into treasure. The materials he chooses to use make his work unique and memorable.  He uses not only precious metals and stones but also unexpected sources such as that found in polyvinyl water pipes, iron bolts, empty drink cans and bottles. Even fallen leaves and flowers ae reworked to give them another life.
 Finding beauty in everything, each piece is a wearable sculpture.  Nakaba himself says "I just want to bring brand new life to something that has no value." 
 I use not only precious metals and stones but also something usual,such as aluminum Beer can or plastic bottle,or even some discarded materials.
He explains further saying - "I'm dealing all the materials equally no matter how precious or not precious they are"
Even a humble Ikea Salad Servers are reworked and carved with this inspiring mantra...
Ikea Salad Server carved plastic and gold ring
 These Body Rings are individually carved from seashells! Sculptural and sensual they are quite simply sensational. I couldn't ever see my self wearing one but that does not stop me appreciating their beauty...
Then we come to his carved pearl work. These unsettle me slightly and are a million miles removed from the crass skull motifs that seem to have flooded the web and the high street. They are like little minature death masks. Tokens of love from the other side...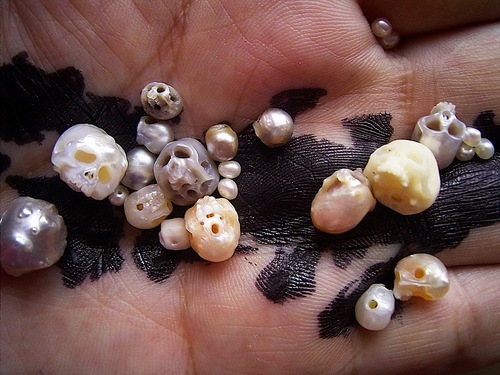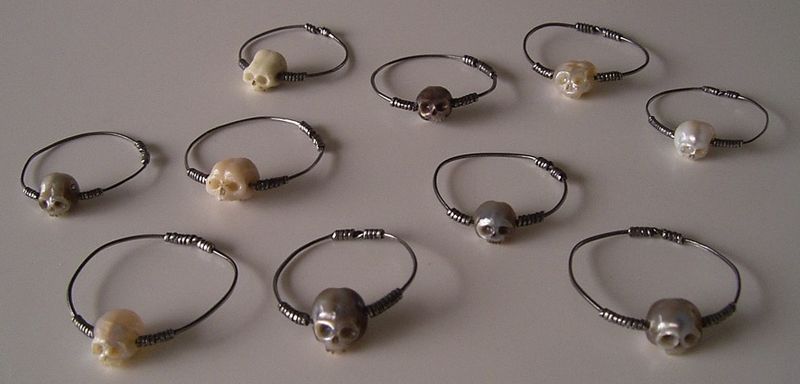 But for me the most special pieces are the carved plastic and acrylic.
Words alone cannot convey how much I crave this mooncat ring below. Meow.
And as for the Tangerine Beetle brooch! I would happily pin him to every item on my wardrobe...
I thought I would finish on a flower. His hydrangea flower brooch looks like real silver but is actually made from aluminum beer cans. 
Now if you will excuse me, I am to plot how to get my paws on that mooncat ring...
Queen Marie